Call of Duty: Black Ops Cold War is now playable on PC.
While the vast majority of the player base play the game on consoles, more and more players are migrating to PCs where the use of a mouse and keyboard and greater customization if of graphics and settings make it the best way to play.
Even professional Call of Duty League is even making the move to PC as the platform of choice for its players.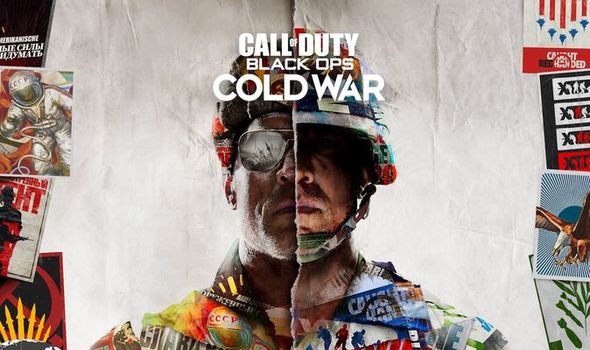 (Picture: Treyarch)
Those extra settings and tweaks that can be made on PC can make many question what is best for them. Whether it's their mouse sensitivity and settings or their keybinds, new players might not know what to choose.
However, easily the most common question new PC players ask concerns the graphical settings. 
Best graphics settings for Black Ops Cold War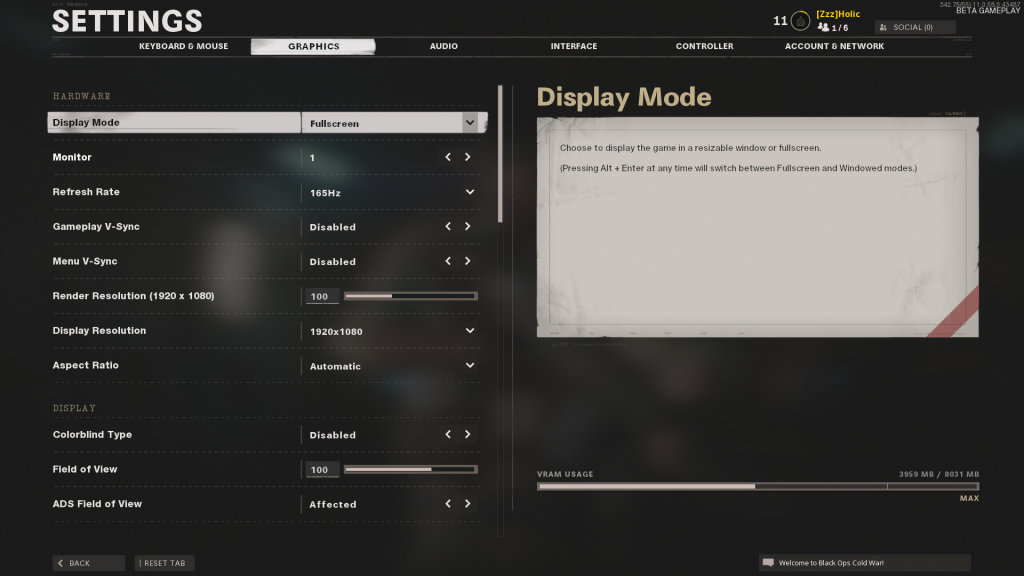 (Picture: Treyarch)
Like any other PC title on the market, Black Ops Cold War comes equipped with a fully customizable graphics settings. You can tune just about anything in terms of visuals to ensure that you can run the game.
If you're wondering about what kind of PC you will need to run Black Ops Cold War, check out our breakdown of the minimum specifications.
However, for this article specifically, we'll be looking at the best settings to use if you want a smooth and enjoyable experience.
This assumes that you meet the minimum requirements, though.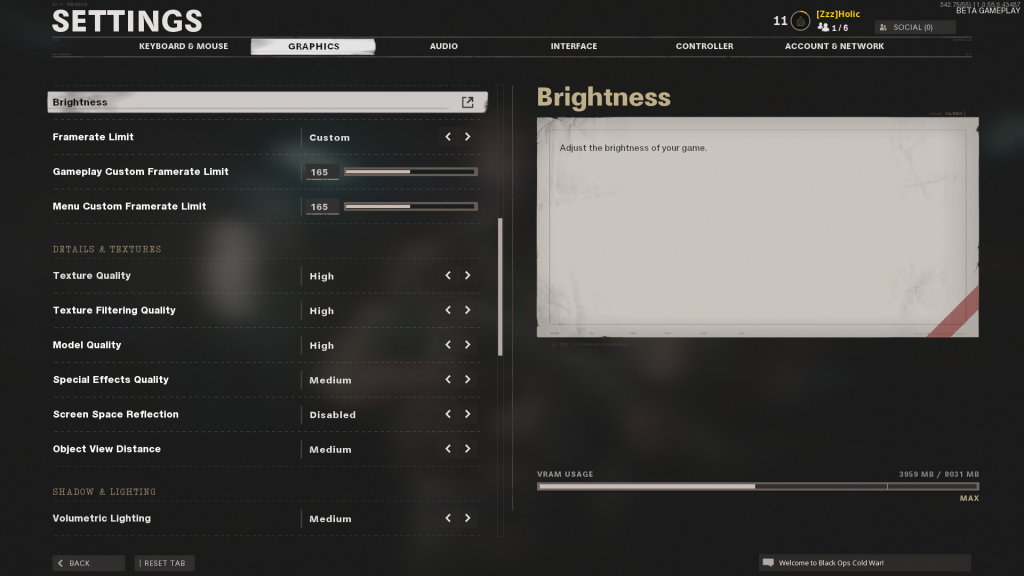 (Picture: Treyarch)
Display Mode: Fullscreen
Refresh Rate: Set to your monitor's highest refresh rate
Gameplay V-Sync: Off
Menu V-Sync: Off
Render Resolution: 1920x1080
Aspect Ratio: Automatic
Field of View: 100
ADS Field of View: Affected
Brightness: 60
Framerate Limit: Your monitor's refresh rate
Texture Quality: High
Texture Filtering Quality: High 
Model Quality: High
Special Effects Quality: Medium 
Screen Space Reflections: Disabled
Object View Distance: Medium
Volumetric Lighting: Medium
Shadow Quality: Low
Dynamic Shadows: Self Only
Special Effect Shadows: Disabled
Weapon Shadow: Disabled
Anti-Aliasing Quality: High
Motion Blur: Disabled
Weapon Motion Blur: Disabled
Subsurface Scattering: Enabled
Order Independent Transparency: High
These settings are meant for middle to high-end PCs. If you have some modern hardware then these graphical settings should be achievable without much issue.
However, if for some reason the settings are causing your frames to dip below 60, you can turn the texture settings to Medium or even Low to bump up your FPS.