Call of Duty: Warzone Pacific has finally arrived, a completely new chapter for Call of Duty's battle royale brings numerous changes, including a new map, Caldera, over 40 new weapons from Call of Duty Vanguard, areal battles, several new game modes, gameplay changes, new Gulag mechanics, and much more.
It almost feels like we are playing a new game, and that's why it's one of the most exciting updates for Warzone to date.
As we've mentioned, there are over 40 new weapons included in this update, and most of them you will be able to play immediately upon installing the update but some of them will not be available from the get-go.
We are talking about the Cooper Carbine and the Gorenko Anti-Tank Rifle. Both of these have arrived in Warzone Pacific  Season 1, but how do you get them?
Gorenko Anti-Tank Rifle in Warzone Pacific: 
How to unlock?
The Gorenko Anti-Tank Rifle is a new sniper rifle, one of Lewis Howard's favourites, and it hits really, really, hard.
It is a heavy semi-automatic rifle, and it is capable of inflicting insane damage when it hits, on top of being able to land shots in succession.
Though that will not be easy, as the rifle has a really hard kick when firing, which means it will be diffuclt to land two consecutive shots in the same place, but not impossible, especially with the right attachments.
But if you want to test that, you will first need to unlock it, and what do you need to do in order to unlock this high-calibre rifle?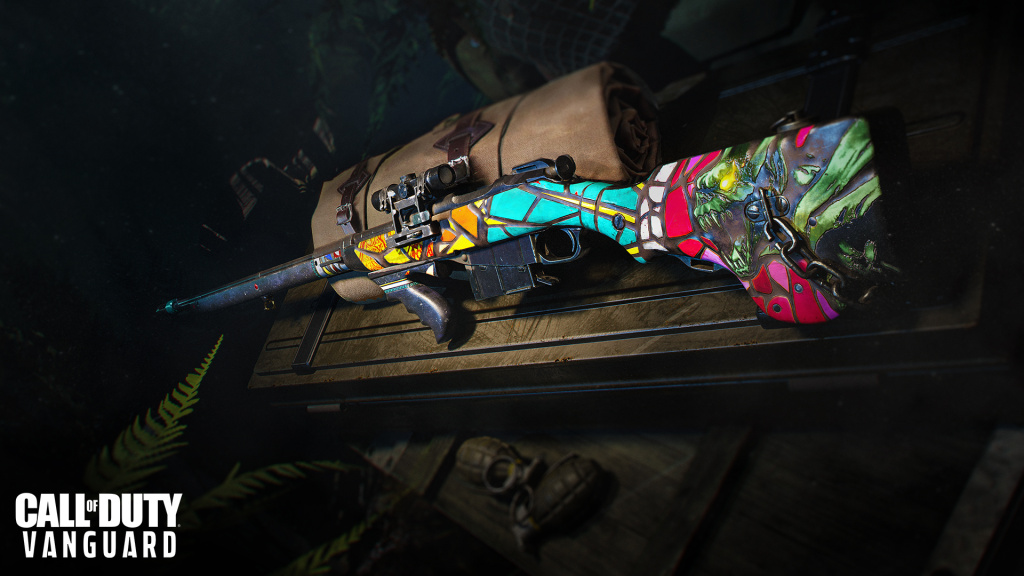 Well, all you need to do is to level up your Season 1 battle pass to Tier 31, and that's it. You don't even need to buy the premium battle pass, because all functional weapons are available for free as always.
If you want to speed up things a bit, you could buy the Battle Pass Bundle, which would instantly teleport you to Tier 20, plus you will unlock a few fancy weapon blueprints for the Gorenko later.
If you want to learn more about Warzone Pacific Season 1 including all the latest loadouts, tier lists and POIs, check out our dedicated Warzone section.
Featured image courtesy of Activision.
---
For more Call of Duty news, be sure to check out our dedicated section or some of our MW2 Guides & Tutorials below:
Modern Warfare 2 Guides - Jack Links Skin | Unlock All Operators | Check Server Status | Get Twitch Drops | Post-Credit Scene Explained | Unlock Gold Camo | Get Burger Town Operator | MGB Nuke | Unlock Every Weapon | All Killstreaks| Safe Code Locations|Check KD Ratio|XP Farm Trick|Chopper Gun Glitch|Weapon Tuning|Change Name Color|Hardcore Tier 1 Mode| Turn Off Crossplay|Steam Deck| Raid: Atomgrad | How To Play "Support A Team" | Unlock Orion Camo | Aim Assist Settings | 
Modern Warfare 2 Fixes & Issues-Best NVIDIA GeForce Drivers | Dev Error 6036 | MW2 Missing Items | Unlimited Tactical Sprint Bug | Stuck On Installing Bug | Display Name Not Allowed Bug|Gold Camo Not Unlocking|Voice Chat Not Working| Display FPS Counter | 
Best Modern Warfare 2 Loadouts -  Best Weapon Tier List |  M4 Loadout|  PDSW 528 Loadout|TAQ-V Loadout|M4 Loadout|Fennec 45| No Recoil M4 Loadout | SA-B 50 Loadout | Kastov-74U Loadout |