Outspoken internet personality, Keemstar, famous for the YouTube channel "DramaAlert" has decided to host a series of Call of Duty: Warzone tournaments featuring some of the "biggest streamers, online entertainers, athletes, rappers, and entertainers from across the globe," will compete for a weekly ,000 prize pool.
Keemstar has previous tournament experience having hosted Friday Fortnite and Monday Minecraft in the past, and his latest venture follows a similar naming convention with the aptly titled - WarZone Wednesdays.
It also seems that Friday Fortnites, the pub stomping format that gave many their first taste of competitive Fortnite, will return, as well as the brand new Pokemon Mondays.
The tournament will have a $20,000 prize pool with no confirmation yet of how the prize money will be distributed.
So far the confirmed list of players is a whos who of the gaming and streaming world including Tyler "Ninja" Blevins and Jaryrd "Summit1g" Lazar who have both been enjoying the game and will be the early favourites to take the win.
Strangely it has been confirmed that the first event will kick off on Tuesday 24th March and then according to Keemstar, "every Wednesday after" - which we can only assume means until the end of time, which going off the recent news could be relatively soon.
This isn't the only Call of Duty: Warzone tournament to look forward to is there is also the Warzone From Home, an 100 Thieves backed event on Friday, 20th March.
The event is set to start at 1 pm PT / 4 pm ET / 8 pm GMT
Format
Warzone Wednesdays is a single-elimination tournament,  16 teams will be pitted against each other round by round until a winner gets decided.
It will use the popular 'kill-race' format, which will be familiar to anyone who watched the Friday Fortnite tournaments. Two teams will jump into the same public lobby in an attempt to get the most kills. This means the action will be fast-paced and hectic!
In the event of a tie, the following tie-breakers will be used in the order with which they are listed:
Team with the player who had the highest individual eliminations.
If still tied, move on to the second-highest individual eliminations on the team.
Compare third-highest individual eliminations from both teams.
Team with the most total damage for the overall games played in the match.
The Warzone Wednesday bracket can be found on the official website.
Confirmed Attendees
These are the confirmed players for the first WarZone Wednesdays.
Team 1 - TylerTeeP, NoahJ456, and aydan
Team 2 - SwaggerSouls, goodguyfitz, and Greekgodx
Team 3 - Avalanche100T, classify, and Froste
Team 4 - nadeshot, cloakzy, and CouRageJD
Team 5 - joshOG, husKerrs, and diegosaurs
Team 6 - avxry, TypicalGamer, and 72hrs
Team 7 - BasicallyIDoWrk, Drift0r, and Daithidenogla
Team 8 - Vikkstar123, Itz_WarsZ, ProSyndicate
Team 9 - KingRichard, Mendo, and aimbotcalvin
Team 10- Lilyachti, uglygod, and ProoFJC
Team 11 - HighDistortion, NICKMERCS, and Swagg
Team 12 - castro1021, LosPollosTV, and bateson87
Team 13 - dizzy, felo, and trainwreckstv
Team 14 - Ninja, Crimsix, and SypherPK
Team 15 - summit1g, clayster, and Emongg
Team 16 - Zuckles, McCreamy, and NoisyButters
Warzone Wednesdays: How-To Watch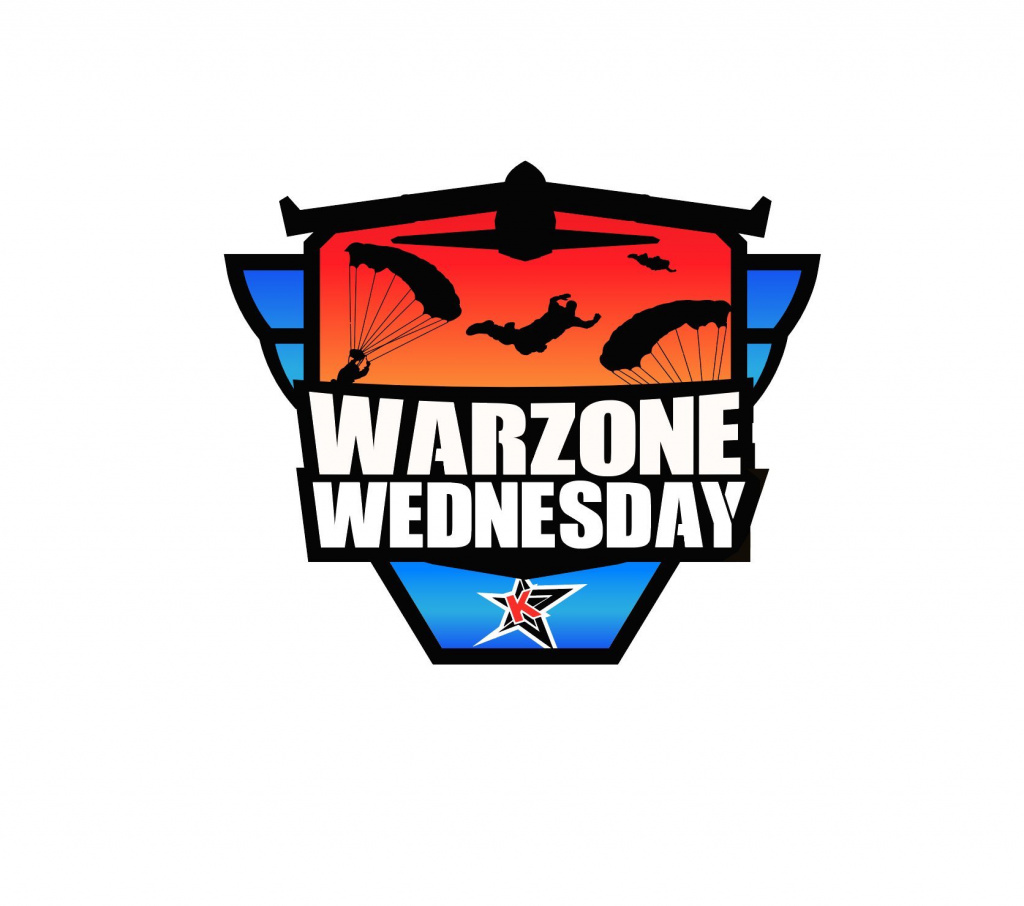 There is no confirmation yet if there will be an official broadcast but as most of the confirmed players are streamers you can expect their POV to be streamed from their channels. 

Here are just a few players you could tune in to:
Nadeshot
Myth
HighDistortion
KingRichard
cloakzy
72hrs
Castro1021
JoshOG
SypherPK
NoahJ456
CouRageJD
Nickmercs
TylerTeeP
It is likely however that the action will be streamed from Keemstars' Twitch channel which we have embedded below.