There was a time before Season 5 in Call of Duty: Warzone where the MK9 Bruen was king.
The LMG packed a punch and was deadly accurate, capable of shredding opponents and with a high-capacity mag that meant it was capable of shredding lots of 'em.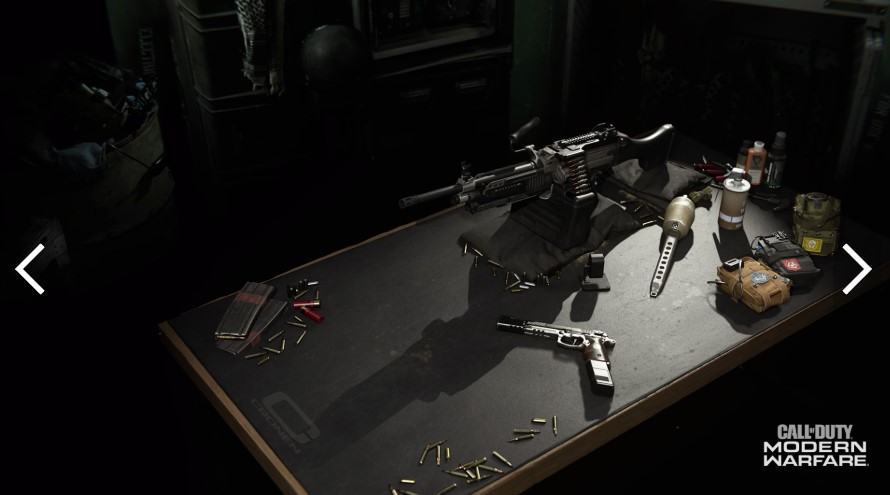 At one point the MK9 Bruen was everyone's favourite weapon in Warzone. (Picture: Infinity Ward)
Then in August it was nerfed and other guns became must-picks with the Grau, Kilo 141, and even a number of shotguns having their day.
But the Bruen is back, or at least that is what NICKMERCS is claiming in his latest YouTube video, and going off the way he destroys the lobby with CouRageJD and cloakzy in tow, he might just be on to something.
NICKMERCS' new MK9 Bruen for Season 6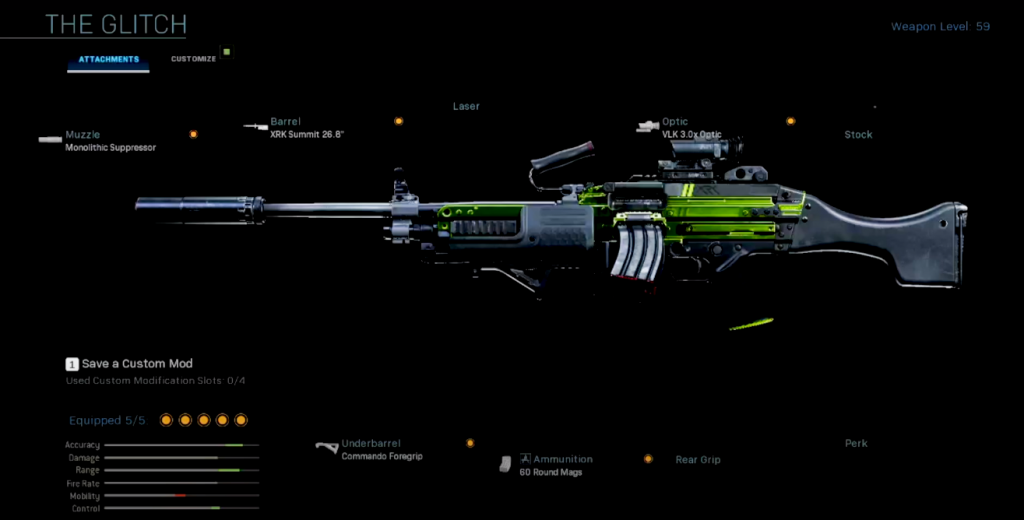 (Picture: NICKMERCS)
Muzzle: Monolithic Suppressor
Barrel: XRK Summit 26.8"
Optic: VLK 3.0x Optic
Underbarrel: Commando Foregrip
Ammunition: 60 Round Mags
Key to this Bruen loadout is the Monolithic Suppressor, XRK Summit 26.8", and Commando Foregrip.
The suppressor keeps this absolute unit on the quiet side, while increasing the range and reducing ADS speed.
XRK Summit 26.8" further increases the range and the Commando Foregrip brings added stability.
The VLK 3.0x Optic allows you to actually see the enemy you can now accurately hit.
Reducing the mag size to the 60 Round Mag increases ADS and reload speed making the Bruen closer to an assault rifle than a typical LMG.
---
For more Call of Duty news, be sure to check out our dedicated section or some of our MW2 Guides & Tutorials below:
Modern Warfare 2 Guides - Jack Links Skin | Unlock All Operators | Check Server Status | Get Twitch Drops | Post-Credit Scene Explained | Unlock Gold Camo | Get Burger Town Operator | MGB Nuke | Unlock Every Weapon | All Killstreaks| Safe Code Locations|Check KD Ratio|XP Farm Trick|Chopper Gun Glitch|Weapon Tuning|Change Name Color|Hardcore Tier 1 Mode| Turn Off Crossplay|Steam Deck| Raid: Atomgrad | How To Play "Support A Team" | Unlock Orion Camo | Aim Assist Settings | 
Modern Warfare 2 Fixes & Issues-Best NVIDIA GeForce Drivers | Dev Error 6036 | MW2 Missing Items | Unlimited Tactical Sprint Bug | Stuck On Installing Bug | Display Name Not Allowed Bug|Gold Camo Not Unlocking|Voice Chat Not Working| Display FPS Counter | 
Best Modern Warfare 2 Loadouts -  Best Weapon Tier List |  M4 Loadout|  PDSW 528 Loadout|TAQ-V Loadout|M4 Loadout|Fennec 45| No Recoil M4 Loadout | SA-B 50 Loadout | Kastov-74U Loadout |