Call of Duty: Warzone's meta is constantly changing, which is a good thing. There's nothing worse than having good and bad weapons remain the same for an entire season.
Thankfully, veteran players like NICKMERCS help others keep up to speed with what's good, and why.
"Across the board, this gun beats every other LMG in Warzone," he claims of the SA-87. He acknowledges that it isn't a "tournament weapon" and falls short compared to the Kilo and the Breun because its fire-rate is "really slow." But he also admits that it does a hell of a lot of damage, and he likes it for that reason.
NICKMERCS' SA87 Loadout
In his latest YouTube video, NICKMERCS shows off his awesome SA87 loadout. It looks awesome and well-rounded on paper, but it looks even better in action as he styles on opponents throughout the video.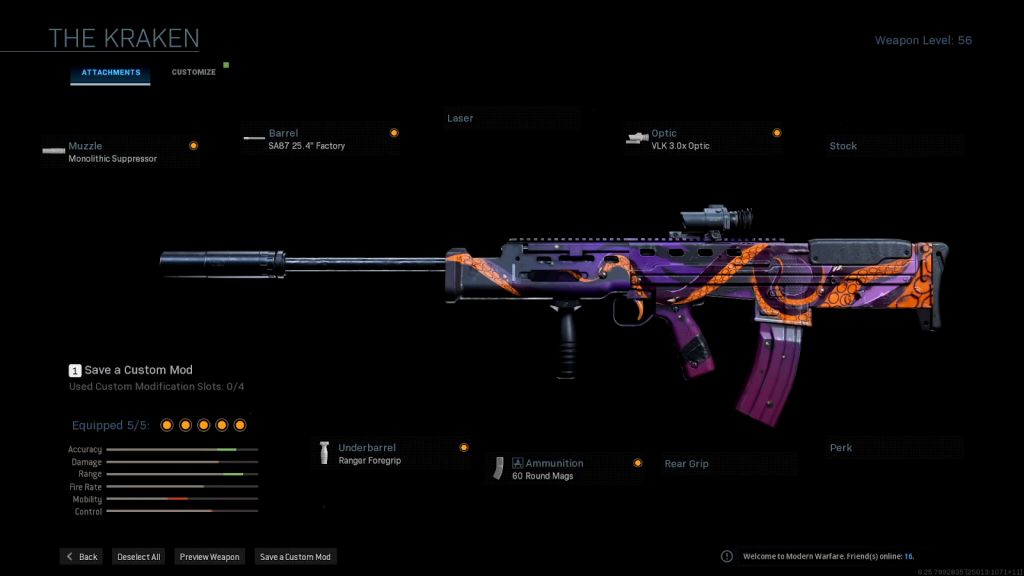 (Picture: NICKMERCS)
Still, if you're reading this, you're undoubtedly interested in what attachments he's using so you can try the build for yourself. Here's a list of all the attachments he's used:
Muzzle: Monolithic Suppressor
Barrel: SA87 25.4" Factory
Optic: VLK 3.0 Optic
Underbarrel: Ranger Foregrip
Ammunition: 60 Round Mag
He also mentioned that he uses the Holo Optic instead of the VLK from time to time, but it all comes down to preference. Other than that, his SA87 loadout remains the same.
NICKMERCS annihilated entire lobbies with this set-up. He's certainly made a case that the SA87 is one of the more viable weapons, and potentially the best LMG in the game.
It's a nice change to see considering it was once considered to be one of the worst weapons in the game.