Since the pre-Alpha gameplay event that was thrown by Treyarch, the top dog in the assault rifle category has been the
XM4
. Traditionally known as the Colt Commando, this AR is the perfect balance of damage, accuracy, and mobility. You can use it as a standard rifle or turn into a close-quarters machine that outshines most submachine guns. 
This sentiment is obviously felt by a majority of the community, including Call of Duty pro Seth "Scump" Abner. The COD legend uses the XM4 over most other ARs and naturally, has a favorite loadout for it. He recently shared what this loadout is live on stream. 
Scump's favorite XM4 loadout in Black Ops Cold War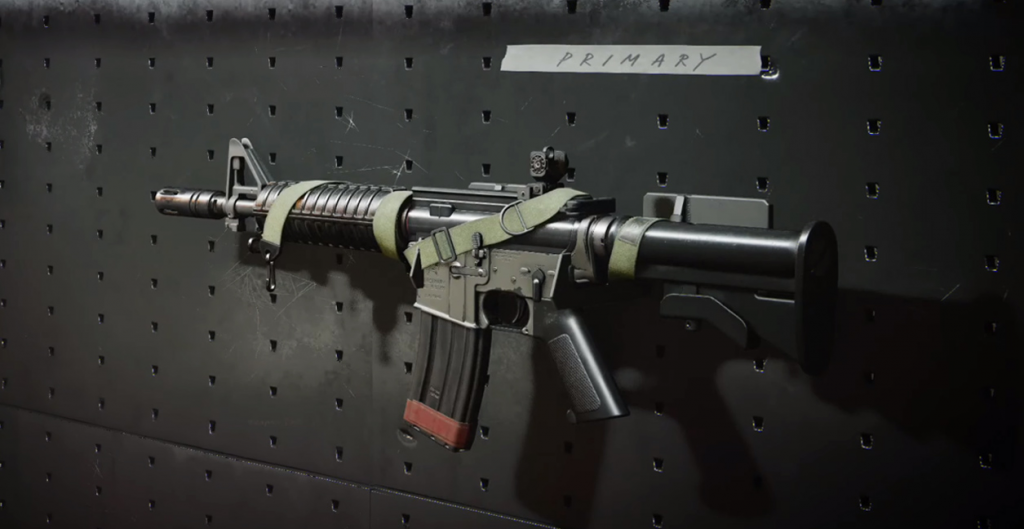 (Picture: Treyarch)
While the XM4 can be used in a variety of ways, Scump has been treating it like a fast-paced AR. In terms of a Call of Duty comparison, the Maddox RFB from Black Ops 4 comes to mind. A fast fire-rate and accurate at all ranges, the Maddox and XM4 share a lot of similarities. 
Although, since the XM4 is so balanced across the board, picking the right attachments can be somewhat tricky. Luckily, we have Call of Duty world champion Scump to give us his recommended loadout. 
Optic: Quickdot LED
Muzzle: Muzzle Brake 5.56 
Barrel: 13.7" Extended
Underbarrel: Foregrip
Handle: Quickdraw Handle 
All in all, this loadout only furthers the balance that the XM4 possesses. There's not one area that's lacking or too strong. The attachments complement each other well and offer strengths without too many weaknesses. 
Versatility is the name of the game with the XM4 and Scump's attachments certainly back up that sentiment.
While the world champ did experiment with other attachments, this is the loadout he eventually settled on. For right now, it's hard to create a better XM4 in Black Ops Cold War.