One of the more underused weapons currently in Black Ops Cold War is the Type 63. Since it falls in the tactical rifle category, many players tend to overlook it.
The same can be said for the M16, as players naturally drift more towards the standard assault rifles. However, the semi-automatic Type 63 can be an absolute monster if you throw the right attachments on in the Gunsmith. 
Best Type 63 loadout in Black Ops Cold War
Since the Type 63 is semi-automatic, the attachments really need to trend towards medium to long-range gunfights. While you certainly can kill some enemies at close range, that's simply not what the weapon was designed to do.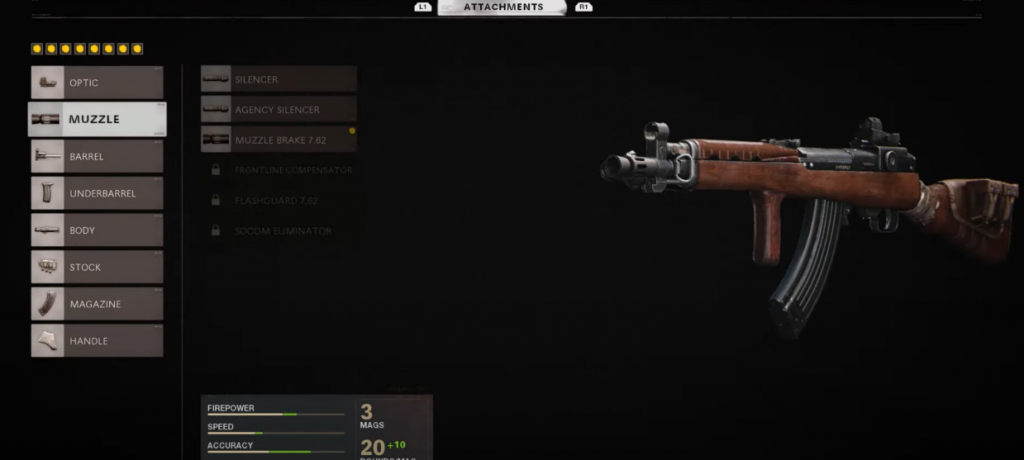 (Picture: Treyarch)
That said, we'll be tailoring our loadout to excel at medium to long-range but not completely hindering your ability to down a couple of opponents in a tight space. 
Optic: Millstop Reflex
Muzzle: Muzzle Brake 7.62
Barrel: 16.4" Rapid Fire
Underbarrel: Marshal Foregrip
Body: Steady Aim Laser
Stock: Tactical Stock
Magazine: 30 Round
Handle: Mike Force Rear Grip
We decided to throw on eight attachments with the Gunfighter Wildcard to ensure that the Type 63 would be sufficient enough at both medium and long-range. This is accomplished by utilizing attachments like the Muzzle Brake 7.62 and 16.4" Rapid Fire barrel.
While some other loadouts make use of the 17.3" Strike Team barrel, the Rapid Fire gives you a lot of the same bonuses without any of the negatives. 
Moving on, we included the Marshal Foregrip for added accuracy as well as the Mike Force Rear Grip handle.
The Tactical Stock allows you to move faster while aiming and the 30 Round Mag is simply to ensure you don't run out of bullets while single-firing at an enemy.
The only aspect of the loadout that's personal preference is the Millstop Reflex optic, which you could switch out for the Quickdot or Kobra Red Dot.
---
For more Call of Duty news, be sure to check out our dedicated section or some of our MW2 Guides & Tutorials below:
Modern Warfare 2 Guides - Jack Links Skin | Unlock All Operators | Check Server Status | Get Twitch Drops | Post-Credit Scene Explained | Unlock Gold Camo | Get Burger Town Operator | MGB Nuke | Unlock Every Weapon | All Killstreaks| Safe Code Locations|Check KD Ratio|XP Farm Trick|Chopper Gun Glitch|Weapon Tuning|Change Name Color|Hardcore Tier 1 Mode| Turn Off Crossplay|Steam Deck| Raid: Atomgrad | How To Play "Support A Team" | Unlock Orion Camo | Aim Assist Settings | 
Modern Warfare 2 Fixes & Issues-Best NVIDIA GeForce Drivers | Dev Error 6036 | MW2 Missing Items | Unlimited Tactical Sprint Bug | Stuck On Installing Bug | Display Name Not Allowed Bug|Gold Camo Not Unlocking|Voice Chat Not Working| Display FPS Counter | 
Best Modern Warfare 2 Loadouts -  Best Weapon Tier List |  M4 Loadout|  PDSW 528 Loadout|TAQ-V Loadout|M4 Loadout|Fennec 45| No Recoil M4 Loadout | SA-B 50 Loadout | Kastov-74U Loadout |