It's been a long time since Verdansk, Call of Duty: Warzone's battle royale map, received any sort of changes, and it seems the wait might finally be over as leaks have suggested massive renovations are on the way.
With the release of Black Ops Cold War back in November, fans expected a brand-new map, sadly, it seems development on the project was delayed, with reports that an eventual WW2 Warzone map accompanying the rumoured Call of Duty 2021 will, in turn, be moved to 2022.
Whatever the case, fans will finally get to experience a revamped Verdansk, with the developers going back in time to the 1980s.
Without further ado, here's everything you need to know about the Warzone 80s themed map.
Warzone 80s map - Release date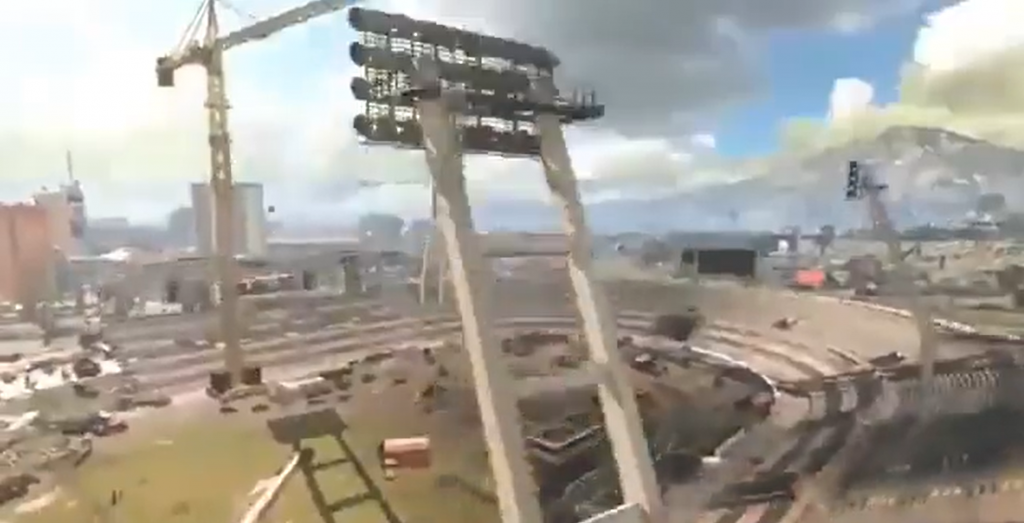 The Stadium under construction (Picture: Activision)
According to VideoGameChronicles, the new map will debut this upcoming 22nd April with an in-game event.
The specifics of the event have yet to be revealed, but we expect it to be a grand spectacle worthy of such an occasion.
Warzone 80s map - Location changes
As pictured above, the Verdasnk Stadium will be seen during its construction process, a shift from previous states of the venue, moving from being shut down in one piece to ripped apart with parts of it crumbling down.
Other changes include a massive structure  replacing the mountain sections of the middle of the map, the dam and nearby structures being displaced by a bridge and wilderness and the subway railroads in a more archaic state.

(Picture: Activision) 
Keep this page bookmarked as we'll update it constantly with more news and leaks regarding the upcoming Warzone 80s map.