Call of Duty: Warzone Pacific Season 1 is now live and tens of millions of players are exploring the new Caldera map. The new update has brought a myriad of new features and content to dive into, but unfortunately, it has also come with an equal amount of issues, such as graphics texture issues and constant crashing.
And as if these problems were not enough, Xbox owners are now reporting that the game won't even load on the Xbox Series X/S and Xbox One. A number of players are having issues with starting the game on Microsoft's consoles after the Warzone Pacific update, which is naturally frustrating for many who want to enjoy the new Caldera map as soon as possible.
Why does Warzone Pacific fail to load on Xbox consoles and can it be fixed?
How to fix Warzone Pacific won't load on Xbox?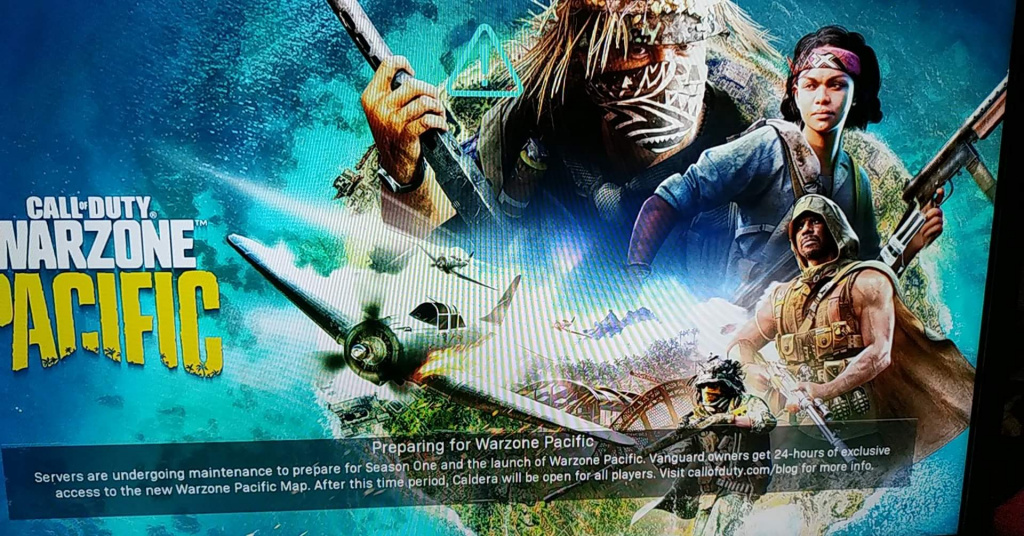 Numerous technical issues have been plaguing Warzone Pacific since the update on all platforms, but it seems that Xbox players were hit the hardest, as many can not even start the game.
For some, the loading screen appears and just sits there, loading forever without starting the game, while for others an error message eventually appears, titled "connection failed" and stating that the game is "unable to access online services."
To clear one thing first, this has nothing to do with Xbox Live, as since 21st April of this year you no longer need to be subscribed to Xbox Live in order to play free-to-play games online on the Xbox consoles.
Now when we have that crossed off, let's see what else can be an issue.
Restart Warzone Pacific
Try to force close and reopen Warzone a few times. Oftentimes brute force is a way to go with these issues, it might not work the first few times, but eventually will do the trick. If the game fails to load even after you tried this a few times, then it's something else.
Check your Internet connection
Make sure that your console is properly connected to the internet, by checking if other online games are working normally. If possible use an Ethernet connection instead of a WiFi connection.
Clear the console cache
Completely clearing the console's cache is reported as a potential fix for the Warzone Pacific won't load issue.
To do this, you will need to power cycle your console.
Shut down the console completely
Unplug it from the wall
Wait for about 5 minutes
Plug it back and turn it on
This might clear some conflicting problems after the update and allow you to play the game.
Reinstall Warzone Pacific
When there's an update of such scale as this one that introduces substantial changes, sometimes it's best to uninstall the game and then do a fresh installation instead of just updating the game.
Uninstall the game, perform cache clearing, and install the game again.
And that's about everything you can do in order to potentially fix loading issues. If the problem continues, we advise you to submit a ticket to Activision Support.
Follow the official Activision Support account for any future updates on this issue. 
Don't forget to check out our dedicated Battlefield section for all the news, updates, guides and more.
Featured image courtesy of DICE / Electronic Arts.
---
For more Call of Duty news, be sure to check out our dedicated section or some of our MW2 Guides & Tutorials below:
Modern Warfare 2 Guides - Jack Links Skin | Unlock All Operators | Check Server Status | Get Twitch Drops | Post-Credit Scene Explained | Unlock Gold Camo | Get Burger Town Operator | MGB Nuke | Unlock Every Weapon | All Killstreaks| Safe Code Locations|Check KD Ratio|XP Farm Trick|Chopper Gun Glitch|Weapon Tuning|Change Name Color|Hardcore Tier 1 Mode| Turn Off Crossplay|Steam Deck| Raid: Atomgrad | How To Play "Support A Team" | Unlock Orion Camo | Aim Assist Settings | 
Modern Warfare 2 Fixes & Issues-Best NVIDIA GeForce Drivers | Dev Error 6036 | MW2 Missing Items | Unlimited Tactical Sprint Bug | Stuck On Installing Bug | Display Name Not Allowed Bug|Gold Camo Not Unlocking|Voice Chat Not Working| Display FPS Counter | 
Best Modern Warfare 2 Loadouts -  Best Weapon Tier List |  M4 Loadout|  PDSW 528 Loadout|TAQ-V Loadout|M4 Loadout|Fennec 45| No Recoil M4 Loadout | SA-B 50 Loadout | Kastov-74U Loadout |