We all know Warzone has a cheating problem, and some "hackers" even openly stream their antics, most of the cheating went on via the PC platform. Verdansk is filled with cheaters, and with no end to the issues in sight, console players are now calling on the developers to add an option for console-only cross-play, so they can enjoy their game without those cheating via the PC platform. 
Warzone console-only cross-play request
In a post on Reddit which has acquired over 2,700 upvotes in 24 hours, entitled "Save the console community and enable console-only cross-play as a temporary fix", Reddit user Sec0nd asked for this temporary fix to be deployed.
The post explains: "The hacking is currently so bad. Every other game is just infested with cheaters, both obvious and people trying to hide it.
"Apparently getting an anti-cheat is hard, so at least enable some sort of console-only cross-play. As just a temporary solution. The game is literally unplayable at the moment. We've seen moments in Warzone where cheating was rampant, but this time it feels like we're just outnumbered."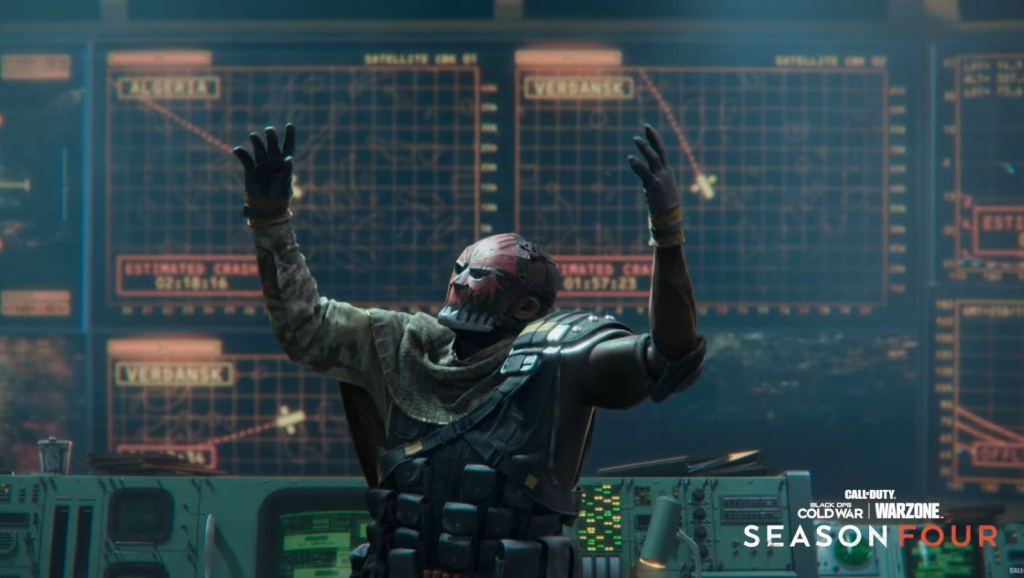 Since the post was created on 11th July 2021, a lot of support for the idea has been received. Many players believe this temporary fix will help those on consoles avoid most cheaters.
With that being said, PC gamers also took to the Reddit post, asking for this change not to be implemented, as they want to play with their friends who happen to be on console.
Further, some believe that all PC gamers shouldn't be punished just because some bad apples continue to cheat in Warzone.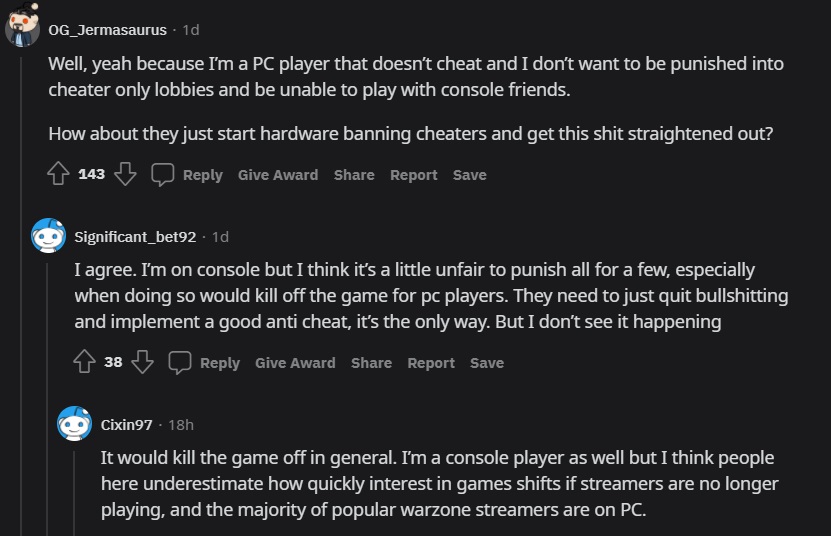 While console-only cross-play in Warzone could potentially be a solution for a portion of the player base, the real issue is the cheaters themselves. 
Furthermore, we recently reported about next-gen Warzone cheats that use machine learning and works on consoles. This means that while it is easier to cheat on PC, it definitely isn't impossible to cheat on consoles either; so even console-only cross-play won't completely eliminate cheaters from Verdansk. 
Don't forget to check out our dedicated Warzone section for guides, news, loadouts, weapon tier lists and much more.
---
For more Call of Duty news, be sure to check out our dedicated section or some of our MW2 Guides & Tutorials below:
Modern Warfare 2 Guides - Jack Links Skin | Unlock All Operators | Check Server Status | Get Twitch Drops | Post-Credit Scene Explained | Unlock Gold Camo | Get Burger Town Operator | MGB Nuke | Unlock Every Weapon | All Killstreaks| Safe Code Locations|Check KD Ratio|XP Farm Trick|Chopper Gun Glitch|Weapon Tuning|Change Name Color|Hardcore Tier 1 Mode| Turn Off Crossplay|Steam Deck| Raid: Atomgrad | How To Play "Support A Team" | Unlock Orion Camo | Aim Assist Settings | 
Modern Warfare 2 Fixes & Issues-Best NVIDIA GeForce Drivers | Dev Error 6036 | MW2 Missing Items | Unlimited Tactical Sprint Bug | Stuck On Installing Bug | Display Name Not Allowed Bug|Gold Camo Not Unlocking|Voice Chat Not Working| Display FPS Counter | 
Best Modern Warfare 2 Loadouts -  Best Weapon Tier List |  M4 Loadout|  PDSW 528 Loadout|TAQ-V Loadout|M4 Loadout|Fennec 45| No Recoil M4 Loadout | SA-B 50 Loadout | Kastov-74U Loadout |