With the 
Call of Duty: Black Ops Cold War reveal
 taking place on 26th August at 18:30 BST, everyone is excited to know what the future of Call of Duty entails, as well as the future of Warzone. A rediscovered leak points towards the future of Warzone seeing the Verdansk subway system open up, along with possible subway station locations.
Warzone Season 6: Subway system leak
Recent leaks have suggested Infinity Ward has a tonne of content planned for Warzone, including Zombie Royale, a Night Mode and much more. While we don't know exactly when the new content will drop, one should keep in mind Warzone Season 5 Reloaded is still very fresh.
A Twitter user going by the handle BKTOOR not only recently showed us some leaked gameplay of the R700 sniper rifle but has also shown leaked images suggesting the Verdansk subway system might finally open up in Warzone Season 6.
Warzone recently got a train which blew open the stadium, and it is very clear Infinity Ward doesn't mind changing up the map. According to the images showcased by BKTOOR, the long-awaited metro subway system could make its way into Warzone Season 6, changing several points-of-interest, and adding subway stations.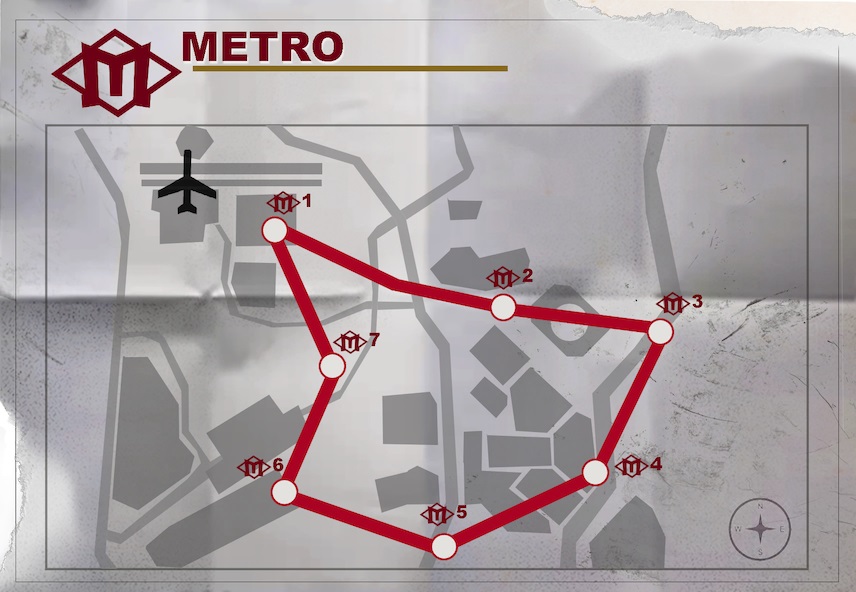 (Picture: BKTOOR)
According to the leak, map images will be collected by players sometime during Warzone Season 5. Specifically, during the 6th week in the 7th step in another round of easter eggs for players to find. 
Apparently, the subway system in Verdansk will travel through seven stations on a predetermined route. These stations include:
M1 ⁠- Verdansk International Airport
M2 ⁠- Verdansk Stadium
M3 - Gorengard Lumber Yard
M4 - Downtown Tavorsk District
M5 ⁠- Barakett Promenade East
M6 ⁠- Verdansk Train Station
M7 ⁠- Torsk Bloc
As always, remember to take leaks such as this one with a grain of salt. Infinity Ward might have decided to change things up, both in terms of station details and how (or if) the subway system will open up in Warzone Season 6.