While attention might have turned towards upcoming entry Black Ops Cold War, Activision is continuing to keep Warzone's community thriving with fresh additions.
After season five brought in cargo trains and opened up the Stadium, the next season promises even more major adjustments as get closer to Black Ops Cold War's release. 
So looking to jump back into Warzone? Here's what you need to know about Season 6's arrival. 
What time does Call of Duty Warzone Season 6 release?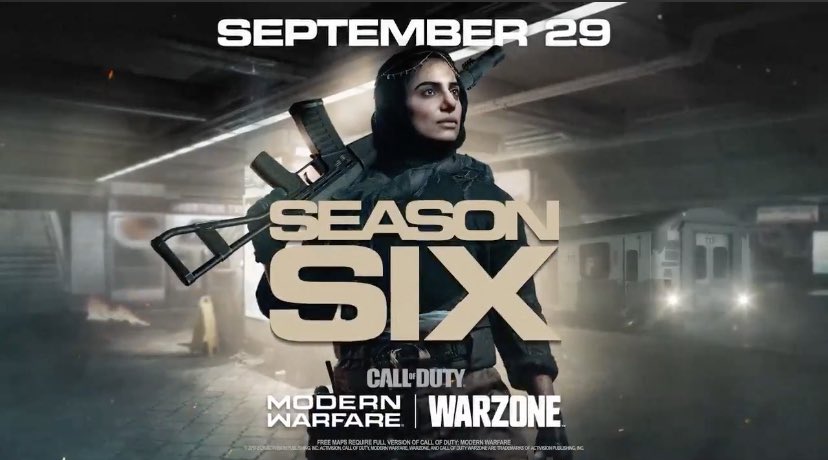 The new season is coming (Picture: Activision) 
While Activision hasn't officially confirmed when Season 6 will release, we have a strong indication of when it'll arrive via a countdown timer (via CharlieIntel) for Double XP, Double Weapon XP, and 2x Tier Progression which concludes the final weekend of Season 5. 
Judging by this timer, Season 6 should roll out at the below times depending on your region. 
28th September 
29th September
East Coast US - 2am ET
UK - 7am BST
Europe 8am CEST
We will update these timings if Activision releases confirmation. 
If you're a PlayStation 4 owner, you can also pre-download the update now ahead of its official release, coming in at 20.413GB. 
What's coming in Warzone Season 6?
Two new operators have been confirmed for the next season in Farah Kim and Nikolai, who featured in the Modern Warfare campaign. 
A new fast-travel subway system is also expected to launch with Season 6, having featured in the trailer and leaked beforehand - including information on all the map stops. 
It's unclear what else will be added in Season 6, although expect more information on the Battle Pass, new weapons and more when the update is officially live.