The next big Modern Warfare and Warzone update, 1.29, releases on 9th November 2020. Infinity Ward and Activision allow players to pre-load the update before its release. Here's what we know so far about the Modern Warfare and Warzone 1.29 update, in our patch notes. 
Please note: Infinity Ward surprised us with a completely different update than expected, featuring private matches, bug fixes and more.
The Modern Warfare & Warzone 1.29 patch notes
Modern Warfare & Warzone 1.29 update weighs in at a whopping 33gb on the PS4. Some users can already pre-load the massive update.
With Black Ops Cold War releasing on 13th November, one might think this is the Warzone integration update. However, we've recently learned Warzone will only be integrated with Black Ops Cold War on 10th December. Therefore, this is still a Modern Warfare / Warzone update. 
New Warzone Operators
So what can you expect from the massive Warzone & Modern Warfare 1.29 patch? Well, at the time of writing, Infinity Ward has not shared any specific details. However, Infinity Ward has been teasing a new Operator, which might arrive in the Modern Warfare & Warzone 1.29 update.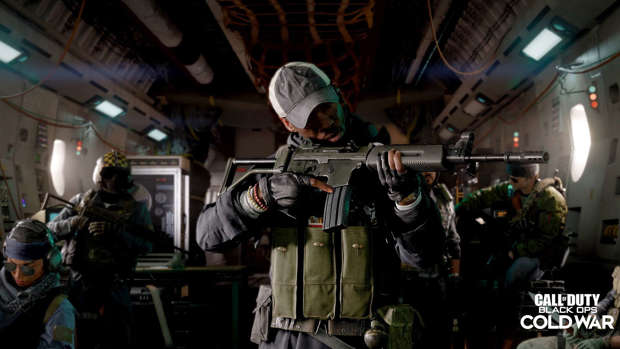 (Picture: Infinity Ward)
The update should also see some Black Ops Cold War content and assets in Warzone. This assumption is based on Activision announcing Warzone players will be able to use Cold War operators starting on 12th November. 
This means that the upcoming update will be looking to introduce some assets and content from the new title,  this theory has gained more track since the publisher's announcement that starting from the 12th, Warzone players will be able to use Cold War operators.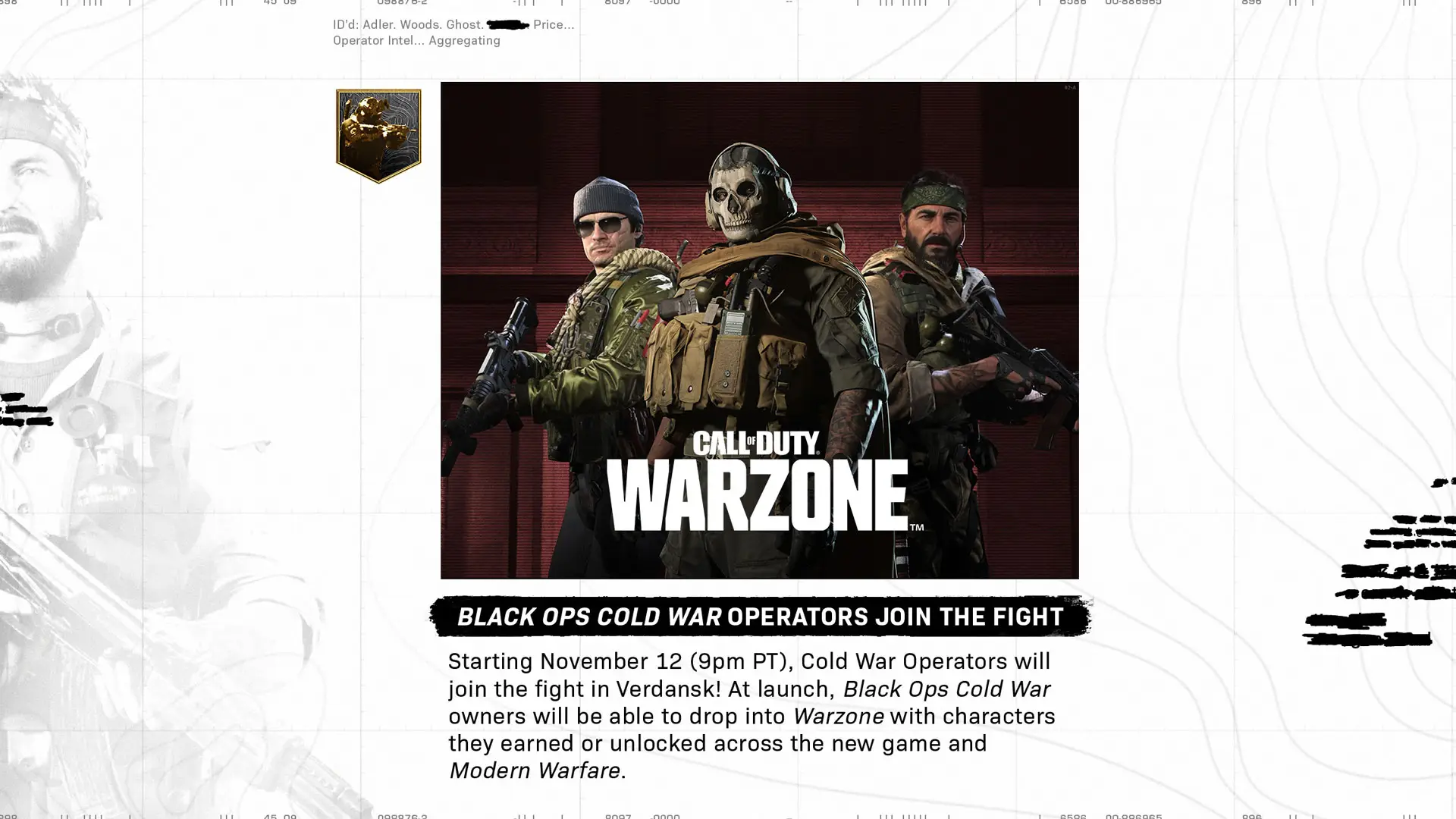 (Picture: Activision)
We could also see some next-gen upgrades for the upcoming launch of the Xbox Series X/S, as well as the PS5.
Balance changes
As with every big Warzone/Modern Warfare update, you should expect balance changes in the 1.29 patch notes. 
Bug Fixes
Season 6 of Warzone isn't perfect, and there are always some bugs to squash. From consistent resetting of Officer Challenges, a bug which stops players from acquiring a nuke scorestreak, some glitches and even crashes, the official Modern Warfare/Warzone 1.29 patch notes should contain quite a few fixes.