Enjoyed the summer break and ready to get back into some hardcore Dota 2 play? With the qualifiers for the Boston Major - the first Major in the Dota 2 season - taking place this week, now is as good a time as any to recap. Whether you're looking to get involved with Dota 2 esports for the first time or simply want to refresh yourself on the events of last season, who the teams to watch are or even what to expect from competitive Dota 2 then you should read on!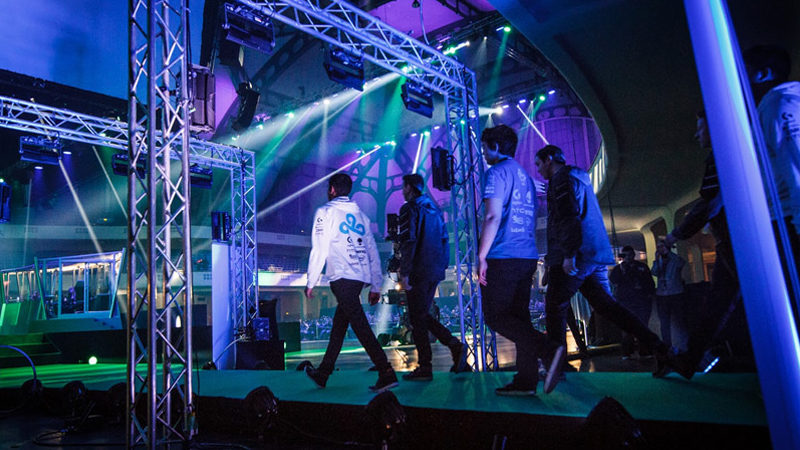 Last Year's Competition - Frankfurt Major
It wouldn't be a year of Dota 2 without a bit of drama, and last year's competition was no different. It all began with the name OG. At the first Major of the year at Frankfurt, it was newly formed team OG - from the players of the roster Monkey (Business) - that went on to win it, very quickly making a name for itself on the Dota 2 circuit. Despite only beginning the competition in the losers' bracket after a relatively weak group stage, OG would run the gauntlet with a good deal of confidence, eventually blocking the progress of big names like EHOME and Evil Geniuses. In the finals it was OG versus Team Secret, one of the more recognisable names in Dota 2. Again OG displayed a great deal of controlling, winning 3-1 against the team that many believed would be the one to win. It's convenient that these names should appear now, however, since the likes of Evil Geniuses, EHOME, Team Secret and - of course - OG were all significant names throughout the last year of Dota 2 competition, with many finding their way into the later stages of most competitions. Alongside these were Alliance (who won December's World Cyber Games and StarSeries Season 1) and Virtus.Pro who, despite their best result being second place in The Summit 4 after losing to Evil Geniuses, regularly found themselves competing at the highest levels of many tournaments.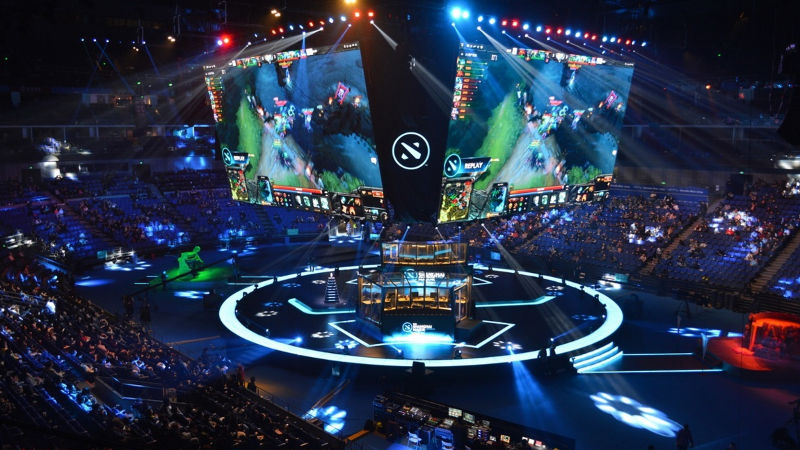 Last Year's Competition - Shanghai Major
By the time Shanghai came around it was starting to become clear which were the teams to watch. But the second Major of the tournament played out a little differently. OG this time topped its group, only to be knocked into the loser's bracket in its first match - a grudge match - against Team Secret. The hyped team didn't get much further than that, winning against Virtus.Pro but losing to Fnatic after that, MVP Phoenix - a name that would continue to represent a significant threat throughout the year - made it to the quarterfinals of the loser's bracket, before finding itself dislodged by Evil Geniuses. The tournament was mostly a battle between Team Secret and the resurgent strength of Team Liquid who, up until that point, was mostly being underrepresented in most competitions. Secret struck Liquid out of the upper bracket, knocking them down into a match against EG. Liquid prevailed, earning itself a second chance at winning the premier, but it wasn't enough. Despite the close games, Secret managed to win 3-1 and claim the Major for its own. With all eyes on the next tournament in Manila, there wasn't much to play for in between. MVP Phoenix scored a couple of first-place wins at premier tournaments, while Wings Gaming - remember that name - won its first of the season with the significant tournament that was ESL One Manila.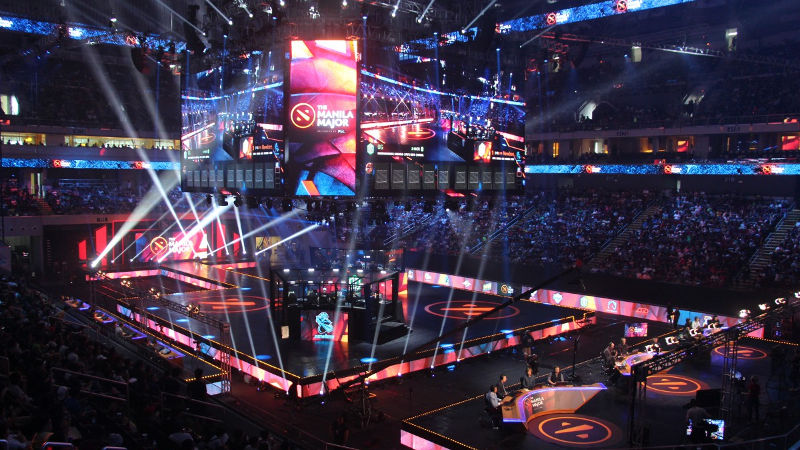 Last Year's Competition - Manila Major
It was at Manila that a lot of names that would be core teams in The International 2016 began to appear. Newbee, having shifted its roster slightly, earned newfound strength, topping its group stage (above OG) before placing in a respectable third, Na'vi had returned too, it seemed, with the popular squad also topping its group above Digital Chaos, a team that - from that point on - would begin to build quite a bit of hype as the underdogs to watch. Digital Chaos came out of the knockout stage pretty early, but it was enough to get recognised. LGD Gaming and Fnatic both continued to represent in the tournament, despite regularly failing to approach even the quarterfinals. But really this was a show for OG. They had already built up a significant reputation, and it seemed unstoppable at Manila, defeating Na'Vi, MVP Phoenix, Newbee and going on to beat Team Liquid in the grand finals. This was a momentous occasion, marking OG as the first team to win two Valve-hosted Majors. And it didn't let up, OG went on to win ESL One Frankfurt only two weeks later, as well as coming in second place in The Summit 5 after losing to Wings Gaming - who, itself, had just come off as runner-up of season 2 of the Nyayang Dota 2 Championship against Newbee. Meanwhile at StarSeries Season 2, Na'vi found its old composure to come in first, putting Team Secret - who hadn't been performing quite as well due to roster changes - in second place.
Last Year's Competition - The International 2016
The culmination of the year's Dota 2 competition was here, and there was much talk of who might claim the victory. OG was a strong contender, of course, while the likes of Evil Geniuses, EHOME (who had only entered as a Wildcard) and Team Secret were all hotly contested, To the surprise of many Team Secret and Team Liquid both went out very early, neither even starting in the upper bracket. But the biggest shock was OG who, after coming in top place during the group phase, was knocked into the loser's bracket in its first game against MVP Phoenix. It was TNC Gaming, a hotshot underdog from the Philippines, that would then knock OG out of the tournament, preventing the team from winning even a single game in the knockout phase. Meanwhile Wings Gaming was taking charge of the upper bracket. This was a team that was becoming known for its unusual compositions and picks that, somehow, was making them work. Time and again it faced tough challenger, putting the likes of EHOME, Evil Geniuses and MVP Phoenix into the loser's bracket. Wings had also put Digital Chaos there too who, after facing the gauntlet of the loser's bracket, had to take on each of the teams Wings were sending down into the lower bracket. But DC found a previously unseen composure, knocking out TNC Gaming, EHOME, Fnatic and even Evil Geniuses to once again face Wings Gaming in the grand final of The International 2016. While both teams had its fair share of hype - Wings for its unusual team structure and DC for its spunky, unlikely underdog story - there was much to follow DC for. Based on past experience it didn't really deserve to be there, and yet here was a team clearly determined to win. So when it took the first game of the grand final in a comfortable 33 minute victory many thought they might just do it. Sadly they did not, and Wings Gaming - who had, in fact, been playing exceptionally well all tournament - went on to win the following three games, defeating DC and claiming itself the lion's share from the $20.77 million of The International 2016's prize pool.
Dota 2 2016/17 Season
There hasn't been much change between seasons for Dota 2 this year, though Valve has yet to announce the dates for further Dota 2 events beyond the upcoming Boston event. One key change that Valve has implemented is an alteration to the way that rosters are locked over the course of the official tournaments. Rather than a one-time roster lock that lasts the whole of the season there will, instead, be periods where invites can be given to players and rosters can be chnaged, with these new changes being posted on the Dota 2 website. In addition to this, invites to players to join as substitutes can be sent to any player not competing in an upcoming Major, but only once the qualifiers for said Major have concluded. Both of these changes allow teams to be more flexible, preventing players from being completely locked out of a team for the entirety of the season while also allowing players whose team haven't qualified for a tournament to still participate. There will, of course, be other premier and major tournaments for teams to compete in, and this will be a primary part of competitive experience for many of these teams. Already we're set for The Summit 6 in November, World Cyber Games 2016 in December, ESL One Genting in January and Dota Pit League Season 5 also in January. More events are likely to be announced, but expect involvement from DreamHack, more from ESL and StarLadder's StarSeries of tournaments.
The Key Teams
There's always going to be the same recognisable names competing in Dota 2, but not everyone can be worth your personal investment. Here are some of the more significant teams competing in Dota 2 this year, and why you should consider following them. Alliance Despite not amounting to much in the previous season, the strong European side of Alliance consistently made itself known and is never one to count out. Now having replaced much of the roster after three of its members left, this new, fresh Alliance will be looking to regain the name it had built in the 2015 season. Team Liquid Here was a team consistently performing well throughout 2015/16, and though it never found much success in the end it has the talent the stand out when it needs to. Whether it can do or not is another matter, but Team Liquid should never be discounted so easily. Vega Squadron There always needs to be a couple of outlying teams to watch for and this year Vega Squadron could well be that one. They've performed well over a number of 2016's competitions, often coming second in majors and even achieving 3/4th in ESL One Frankfurt. Maybe this will be the year Vega Squadron really begins to stand out. Team Secret Secret remains a strong player in the Dota 2 world and shouldn't be a team to overlook. It suffered at the hands of unexpected competitors last year, so it needs the consistency and composure if it's to achieve any sort of success this year. Complexity This American side is one of the more recognisable ones in the Dota 2 scene right now, and is one of the few big name NA teams to have qualified for the Boston Major. It's always fallen fairly short in the premier events, but perhaps this is the year its fortunes turns around. FDL This relatively young team was created last year primarily to compete in the Manila Major but failed to achieve much in the tournaments. This year it's holding up a little better and in the qualifiers for December's Boston Major it - alongside Complexity - has currently won all three of its games. A strong start for a team that could potentially upset the more familiar names. LGD Gaming LGD performed well in last year's Dota 2 season, but never really created many chances among the bigger names of the scene - both NA and Asian. It's started well in the qualifiers so far and is always a team worth paying attention to, so perhaps this year will be the time for LGD to shine. EHOME There are two EHOME teams - EHOME.Keen and EHOME.X - but it's Keen that has been the first out of the gates having placed first in the Boston Chinese qualifiers, with X failing to score even one victory in the qualifiers. With EHOME playing such a major role in the competition last year - even if it didn't achieve notable victories - it's going to be hungry for more this year. Invictus Gaming Invictus has long been a staple of the Dota 2 scene, often playing host to some of the bigger star players in the Chinese Dota 2 scene - for example, CDEC's Rabbit. It's never a team to count out so for that reason alone you should pay attention, but with a good start in the Boston qualifiers already it might be time to see the return of Invictus on the main stage.