On June 4th 2018, Valve announced some huge changes coming to the Dota Pro Circuit for the 2018/2019 season. In a
blog post published by Valve
, they detailed how these changes will affect rosters, Pro Circuit points, team ownership and Major and Minor events.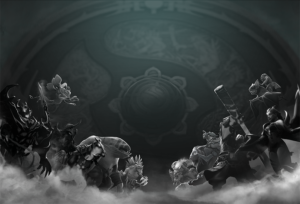 Rosters and Dota Pro Circuit points
Valve started by saying that teams will have "increased flexibility to find the right blend of personality and playstyle needed to claim the Aegis of Champions." They will be removing hard roster locks and rosters that do change during the season will no longer lose DPC points for doing so. However, teams will henceforth hold the points for The International and not the individual players, clearly an effort to encourage teams to work together, as opposed to look for a quick fix in getting to The International. Furthermore, teams will lose 20% of their points if a player leaves, further encouraging roster longevity. "If a team plays in a Pro Circuit event without their official five-man roster, the points earned for that event will be reduced by 40%," Valve added in the blog post. "When playing in a Minor or Major qualifier, teams must always use at least 4 of their 5 registered players. Once the TI Invites and Qualifiers start, teams can no longer change their roster until the conclusion of the TI Main Event."
Team ownership
Next season, in cases where one organisation or person has stakes in multiple teams, only one team that they are associated with are eligible to compete at The International. Though all teams will be allowed to compete in the other Major and Minor events, "all ownership conflicts will need to be resolved prior to TI Regional Qualifiers". To use a well-known example from CS:GO, RFRSH Entertainment have had stakes in three different teams; Astralis, Heroic and Godsent. Were this Dota 2, only one of those teams would be eligible to compete in the biggest tournament in the esports industry, regardless of how well they perform throughout the year.
Minors & Majors
In the 2018/2019 season, Dota 2 Major and Minor events will be held in pairs, with set windows of time for each pairing, starting in September 2018. There will also be no more direct invites to Major or Minor events, with all teams now having to go through the qualifiers to make it to the event. Below is the full schedule designated for the 2018 – 2019 season: Sep 17-Sep 21: Major Qualifier Sep 23-Sep 26: Minor Qualifiers Oct 29-Nov 4: Minor Main Event Nov 8-Nov 19: Major Main Event Nov 26-Nov 30: Major Qualifiers Dec 1-Dec 4: Minor Qualifiers Jan 7-Jan 13: Minor Main Event Jan 17-Jan 27: Major Main Event Feb 1-Feb 5: Major Qualifier Feb 7-Feb 10: Minor Qualifier Mar 4-Mar 10: Minor Main Event Mar 14-Mar 24: Major Main Event Mar 28-Apr 1: Major Qualifier Apr 3-Apr 6: Minor Qualifiers Apr 22-Apr 28: Minor Main Event May 2-May 12: Major Main Event May 15-May 19: Major Qualifier May 21-May 24: Minor Qualifiers June 10-June 16: Minor Main Event June 20-June 30: Major Main Event Valve have already booked the November Major, but are accepting applications for all other events throughout the year.
What we think
These changes look pretty good for the Dota 2 pro scene. The new roster rules and restrictions will be a refreshing change of pace, considering Dota teams are known for making multiple roster swaps in order to get a potential TI-winning team.  I'm also a big fan of the Minor/Major pairings: the logic is all there, and it will be interesting to see it implemented. Following the success of ESL One Birmingham, I'd hope to see another event here in the UK. However, I'm unsure of the new rulings over team ownership. Although the conflict of interest issues are clearly there, it would seem unfair for players to miss out on The International because their owner has stakes in multiple companies.