2016 was an especially auspicious year for Dota fans in the Philippines. Not only was the immensely successful ESL One Manila held that year, but the larger-than-life Manila Major followed suit not even three months later. Both events produced some intense and thrilling games, but what truly set the Philippines apart from the rest of the world were the incredible noise levels that the passionate crowd produced during these two tournaments. It cemented the country's position as the "Hype Republic" of the Dota 2 community, as local host Eri Neeman puts it. This year, the hype returns in the form of the Manila Masters, an event hosted by the Mineski Events Team in cooperation with ESL. As opposed to ESL One Manila, the Masters will be held over three days rather than two, giving Filipino fans plenty more action to see live. Eight teams from around the world, including one local representative, will fight for their share of the $250,000 prize pool through a double elimination bracket.
Powerful Invaders: Evil Geniuses, OG, Invictus Gaming, Newbee
Here we are once again, seeing both EG and OG in yet another premier-level LAN. These two squads are the epitome of consistency, despite the former hitting a bit of a bump at the Kiev Major after their sub-top 4 finish. They were also last seen in Manila at the Manila Major, although their respective results at that event were entire galaxies apart; EG bombed out in the first elimination round while OG went on to win it all for their second Major title. Not much needs to be said about OG at this point; they're absolutely the tournament favorites no matter how you slice it.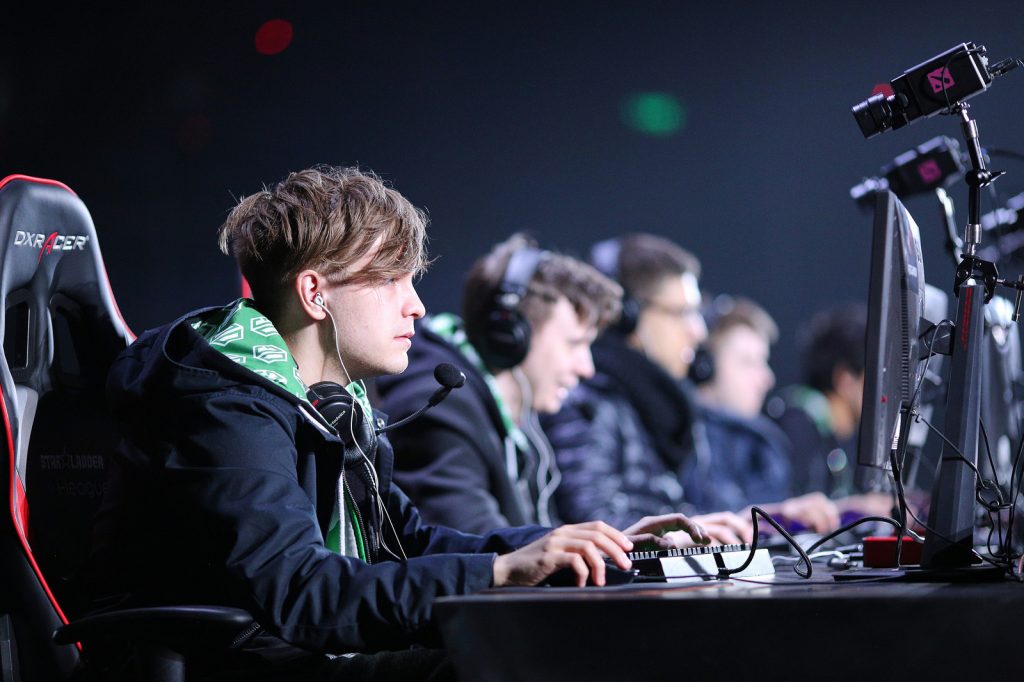 This of course isn't to say that EG can't win here. In fact, if SumaiL plays at the same level that he did at Kiev and if the rest of the team can carry a bit of the load on the boy wonder's shoulders, they'll be poised to make a deep run in Manila. The bracket arrangement also favors them; double elimination is an EG specialty. iG and Newbee round out the group that will likely make it to the top 4. Out of the three Chinese teams at StarLadder i-League Season 2 last weekend, both iG and Newbee survived to make it to the playoff bracket. iG in particular took eventual StarLadder champions Team Liquid to three games, and while Newbee haven't really posted any LAN victories as of late, they're still a top 4 threat here regardless.
Foreign Presence: Team NP, Team Faceless, Team Secret
These three teams (pun not intended) complete the seven that will be flying (or have flown, in this case) into Manila for the event. Two of them, namely NP and Secret, will be playing with their new rosters at the Masters. NP, or as we like to call them, the C9 Reunion, recently signed FATA- and pieliedie to play mid and hard support respectively. On the other hand, Secret will be playing with YapzOr in the position 4 support slot. This presents an interesting factor for them: both have had relatively little time to build chemistry with their new recruits since onboarding them a few weeks back -- but it will likely be less of a problem for NP. This current roster is basically a mish-mash of Cloud 9 in 2014 and 2015 plus MSS, so in-game communication isn't something they have to create from scratch. Secret, on the other hand, will have to do their best to quickly integrate YapzOr into their strategies if they wish to make a deep run in Manila. Oh, and they also have to not choke away matchups that are easy on paper, like what they did at Kiev with their round 1 loss to SG e-sports. Faceless will be the "home away from home" team in this collection of squads, as they are kind of at home here in a Southeast Asian event. Despite being the bane of Filipino teams in just about every event where both may be found, the local fans still love iceiceice and company. They're really going to need the crowd's support, though. as their recent LAN performances have left a lot to be desired.
Defending the Land: Clutch Gamers
And at last we get to the winners of the Philippine qualifiers, now a legitimate contender for the title of "best SEA team". Clutch Gamers have been on a serious roll over the last month. In the span of 30 days between April and May, they managed to qualify for four LANs (including this one), all of which will take place in different parts of the world. Their "middling SEA squad to sudden front page prominence" storyline is inspiring, to say the least, and so they will be under the spotlight in that regard. They've also cemented themselves as the fastest-improving team in the region, but there's one problem among several others that will be at the top of their list come this weekend: their lack of big stage experience. They've proven themselves online, that's for sure -- but CG have never been to a premier LAN. Add the fact that they're playing in front of the hometown fans, and they've got an immense level of pressure to deal with. Nervousness and stage fright are going to be just as menacing as their opponents. If they manage to steel themselves and channel the local crowd's energy, a top 4 result may be possible at the least. With regards to how this will translate to their in-game strategy, they will need to make the most out of their laning phases in order to avoid tilting early. Regardless of where they might end up, though, everyone watching can be damn sure that the audience will be screaming their lungs out for them -- just like they did after qualifying for The Summit, as seen below. https://www.youtube.com/watch?v=FWAO3xKXihc
Player Spotlights
SumaiL (Evil Geniuses)
SumaiL went on a tear at Kiev, despite EG getting knocked out earlier than expected. The boy wonder was given several comfort picks by his captain Cr1t, and he made the most out of the opportunities he was given. His five-man Dream Coil versus SG e-sports was undoubtedly the play of the tournament, and the unofficial Kiev Major MVP award he was given by analysts, fans, and esports media outlets alike was well-deserved. EG's strategy of playing around him works wonders, and should be their gameplan here in Manila as well. https://www.youtube.com/watch?v=rjoYHdcY22Q
ana (OG)
ana has gone through a serious maturation phase, steadily coming into his own after both the Boston and Kiev Majors -- both of which he won with OG, by the way. In days past, it was quite easy to knock him off-kilter simply by focusing rotations and ganks in his lane. Nowadays, though, he displays the kind of resilience that only championship-caliber players possess. One look at his performance in game 5 of the Kiev grand finals, where he and his team were down by 10k in net worth early on, will tell all.
Armel (Clutch Gamers)
Armel's versatility and deep hero pool is a large part of CG's gameplay. Although he does play mid for the team, he has been seen piloting some fairly unorthodox picks such as Venomancer. What he is most known for, though, is his Invoker -- which, according to Dotabuff, has an astounding 81.82% win rate across 33 matches. Flashy yet rock-solid with his mechanics and decision-making, Armel is sure to impress more than just the local fans with his play, assuming he gets off to a good start in Manila.