Prior to the Boston Major, Valve announced that they'd be cutting down the size of the Major Series from three events to two during the year. The Fall offering produced some of the most memorable games of 2016, not the least of which was EG's incredible mega creep comeback against EHOME, and pretty much every match that mousesports (formerly known as Ad Finem) participated in during the main event.Now, we are but a wink of sleep away from the Spring edition: the Kiev Major. Sixteen teams from all over the world will descend upon the National Palace of Arts in Ukraine, home to fan favorite team Natus Vincere (who will not be playing at the event, unfortunately), for the chance at a $3 million prize pool. The tournament's group stage will feature the Swiss format, a style that has yet to be used in a premier Dota 2 competition -- which should help mix things up considering Valve is sticking with single elimination for the final Major this year.The invited teams are just about what one would expect, but the squads that made it in through the qualifiers have some interesting narratives surrounding them. Let's get into the thick of things right now:Conquerors at Kiev: OG, EG, Newbee, Liquid, Invictus GamingHere we go again with the absolute best teams in the world. OG and EG need zero introduction at this point, with the former finishing second place at the recently-concluded Dota 2 Asia Championships. EG ran hard on their luck in that event finishing just below the top 4, but still showed the tenacity and skill that we've come to expect from the Boys in Blue. With one of the most solid lineups in professional Dota, it's difficult to say they're less than semifinal worthy.Newbee was actually the team that knocked EG out of DAC, so it's perfectly safe to say that they're in shape and ready to take on all comers at Kiev. This group in particular is one of the best examples of what you get when you place veterans of the Chinese scene with their young, developing talent. uuu9 and Sccc in particular are very exciting to watch.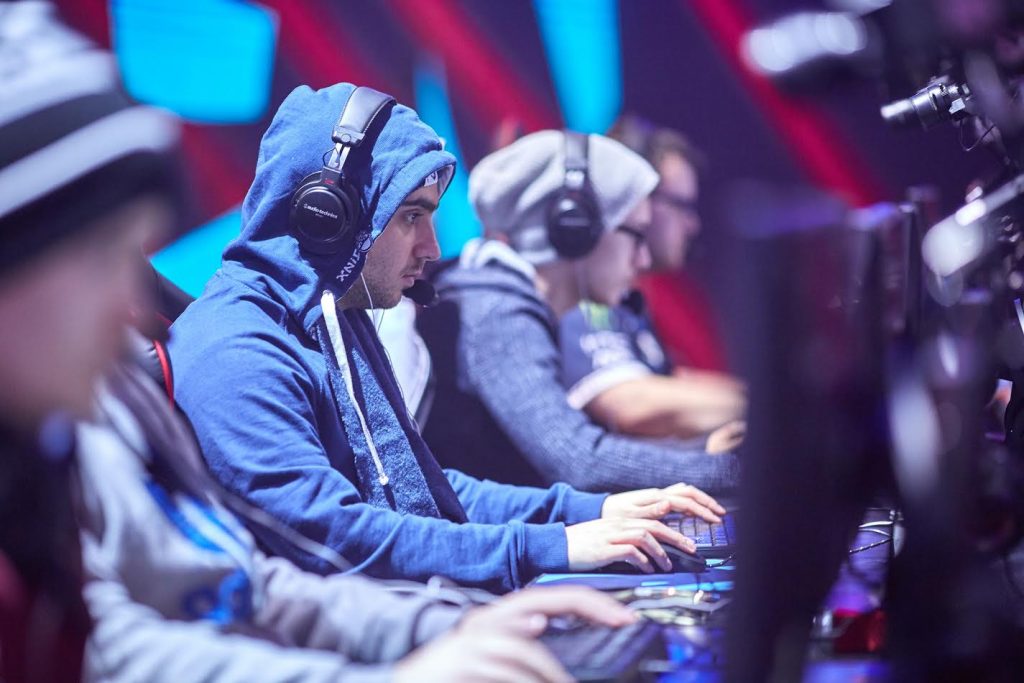 Photo Credit: ESL
Liquid, on the other hand, put in a very disappointing performance at DAC, failing to make top 2 in their group and exiting the tournament early thanks to Faceless -- but it's important to keep in mind that even EG nearly got knocked out of the first round as well. It was a much larger setback than they should have experienced, but considering the talent present on this team, it's still not wise to say that they're going to simply flop again. If nothing else, Miracle- and GH definitely possess the raw skill to carry their team to victory.
And finally, we have Invictus Gaming, the 2017 DAC grand champions. At the event, they displayed incredible understanding of the patch it was played on, playing each pick to perfection. They also
demolished
OG, the final boss of Dota, in the grand finals. BurNIng in particular tapped into the well of his soul to pull out his final form at DAC, and his support BoBoKa unlocked his full potential as well. They're a legitimate threat at Kiev that teams will have to look out for. Let's just hope that they didn't expend all of their energy at DAC, leaving them with little to power through the tough competition.
Challengers at the Palace: mousesports, Digital Chaos, Thunderbirds, Team Secret, Team VG.J, iG Vitality
These are the teams that mostly come from the qualifiers, with just a select few receiving direct invites to the event. The Thunderbirds are composed of the previous Digital Chaos lineup, led by team captain MiSeRy -- who is now the sole player in Dota 2 history that can boast being an active participant at every Valve event ever. They recently split from the DC organization itself, a mutual decision by both parties. In turn, DC picked up Team Onyx, the squad that qualified for the Kiev Major via the North American leg.
The Thunderbirds are a proven team -- they've been around tier 1 Dota for a while now and despite the relative slump they found themselves in prior to leaving Digital Chaos, they've still got the talent to make top 6 of a tournament as big as this one. Knowing them, though, it's going to come down mostly to composure and keeping the teamwork solid in order to make a strong run.
The new DC, while composed of familiar names, are relatively new as a unit and will likely struggle a bit in their first few games as they try to find their footing. What they do have working for them is an immediate threat in Abed: a prodigy the likes of which hasn't been seen since SumaiL's breakout performance in the first iteration of DAC. This guy is hands down, bar none, the best Meepo player on Earth right now, and teams have seen firsthand what happens when you fail to respect his ability to wreck face with the hero. At worst, it forces DC's opponents to rethink their drafts. Expect them to leverage this advantage as much as possible.
We placed mousesports here because they haven't really been in any meaningful action since their inspiring second place finish at the previous major. Since then, they failed to qualify for a handful of important tournaments. While this assessment does place them in the middle of the pack, the world did bear witness to their blistering run through the single elimination bracket at Boston. This factor could very well come into play for mouz in Kiev, if they really manage to build a head of steam and keep it going like they did last time. If nothing else, their recently-completed bootcamp at least tells us that they've prepared for this competition accordingly.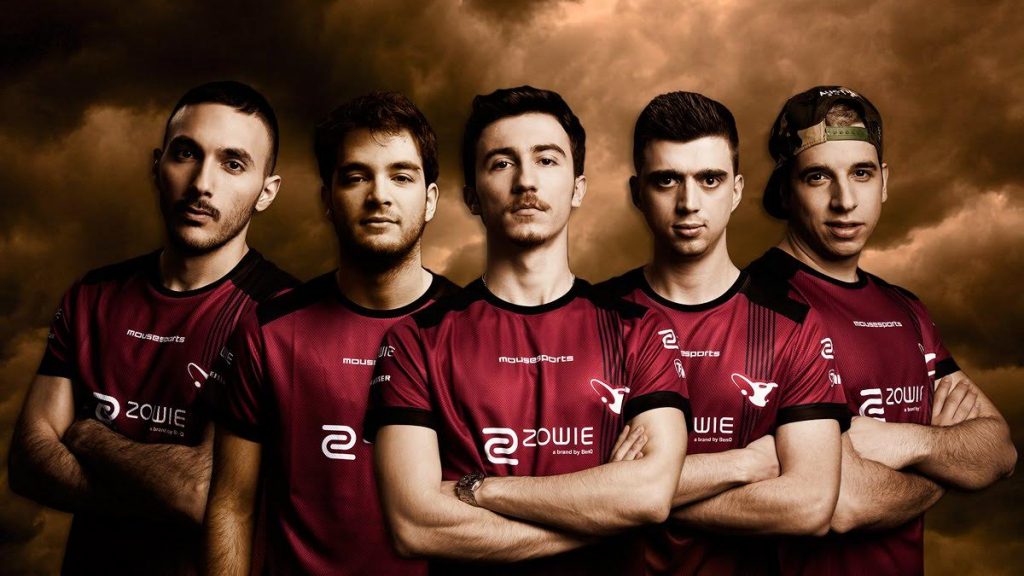 As for the other two teams, they're the kind that don't really jump out at anyone but are still worth mentioning as possible contenders. Team VG.J in particular can trade blows with just about any other group in this tournament, as they've proven that they can take games from even the toughest opponents. iG Vitality finished fourth at DAC, on the back of some fantastic performances from stars Sakata and dogf1ghts. Team Secret went 8-1 in the European qualifier, which also happened to have the then-red hot B)ears taking a very close second place. pieliedie's value to the team cannot be understated -- and you can expect them to lean on his skill at the support role to help them through some tough matchups.
Through the Proving Grounds: SG e-sports, Team Faceless, TNC Pro Team, Virtus.pro
And here we are at the lower tier of the tournament's list of participants. These teams will likely find it difficult to punch through the tough competition, for a common reason: they simply do not have the staying power to do so. Team Faceless and TNC, while obviously the best that their region has to offer, are below the rest of the field in terms of sheer skill and longevity. Yes, we are aware that TNC won WESG earlier this year, but the competition at that tournament wasn't nearly as strong as what they're going to encounter here. Virtus.pro haven't done anything significant since their strength fizzled out before 2017 began, and though they did qualify for this tournament it's hard to see them getting far here either. Lastly, SG e-sports is a team from South America, a region that isn't exactly known for being successful in this game.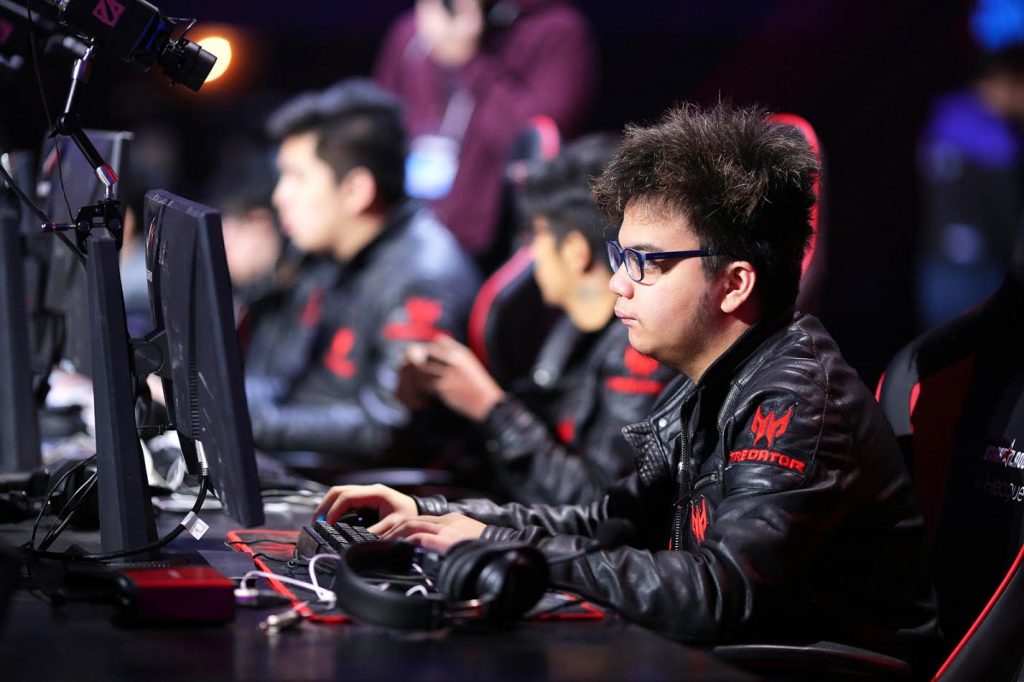 Photo Credit: Starladder
Needless to say, these teams will have to dig real deep if they want to make it far. Expect them to struggle mightily unless they pull off some miracles.