Nintendo's Switch has finally been detailed! After months of speculation and leaks, Nintendo has finally revealed the full details of its newest console - the Nintendo Switch - from its release date, price and even the release games that will be available on the games launch. But what does this new console mean for esports? After Nintendo made announcements of plans to strengthen the esports scenes surrounding some of its more popular competitive games late last year, will the Switch also be part of this revitalised plan to embolden the esports scene?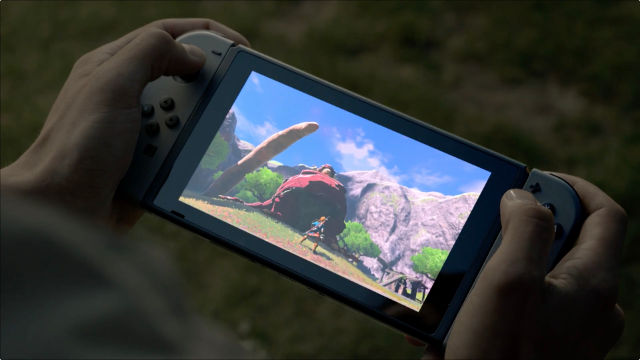 Improved online functionality and systems
This is a big one, really. Nintendo has for years now become something of a joke with its approach to online connectivity, relying on stupid things like Friends codes and archaic connection methods rather than the standards seen on PC, PlayStation and Xbox. Well, it looks like that's about to change, mercifully. An improved connectivity is one thing, but the service will also include the likes of online lobbies and voice chat capabilities, a must-have for online multiplayer. This service will be free when the console launches in March with what Nintendo claims will be a 'trial' period, but to play online will also require a subscription fee. This is something of an expectation now that Sony followed Microsoft's lead with Xbox Gold with the launch of the PS4 and its mandatory PS Plus subscription if you want to play online. While it's unlikely that Nintendo's offering will match that of Microsoft's or even Sony's, the extra income for those playing online could help Nintendo to enhance its online network to create something stable, reliable and more in line with the competition. It's great to see Nintendo finally paying a little more attention to online gaming, since its consoles historically favour local play over online multiplayer, but is the move to a subscription really necessary? It's not really clear how much of the money from Sony or Microsoft's subscription services actually goes back into upgrading and maintaining the service, and while that charge will likely cover the costs required with server usage Nintendo might have been better off not including a fee at all. After the misfire that was the Wii U, the Switch isn't a guaranteed success for Nintendo and whether gamers will flock to the console - especially considering its weaker hardware specifications - is still in doubt. The lack of a subscription would've been a huge selling point, drawing in more players not willing to pay to play online. That, in turn, would also open up the online service to a wider playerbase and - as we already know - competitive games are usually born out of popularity and can rarely be forced to be accepted by the esports community. There are still details to discover for Nintendo's plans regarding the online connectivity of the Switch, but currently it seems like something of a double-edged sword.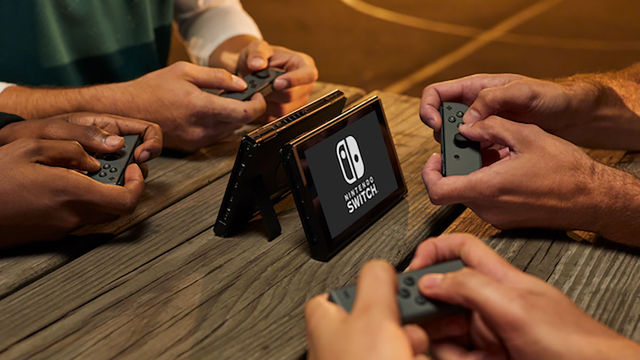 Switch JoyCon: built for eight players
One of the big things about the Switch is its JoyCon controller, a dual-handed pair designed to connect onto the Switch so it can be carried around and played on the go. The console will come with a pair of JoyCon controllers, which is to say one controller that can be used as two separate controllers. It's all very interesting and could lead to some interesting uses from a local multiplayer aspect. The fact that the console will be built-in to allow for up to eight controllers to be playable at once, however, is quite significant. As already mentioned, Nintendo's consoles are often focused on local multiplayer than online multiplayer and in much the same way that the fighting games competitive scene emerged naturally out of this local one-on-one gameplay this new console could help foster that competitive sense in its players. But in an online-only world, are gamers really ready to go back to the sofa to play each other? The likes of Super Smash Bros will obviously be interesting to watch to see if 8-player modes will really work, but is there much use elsewhere? But so many of the most popular competitive games are team-based; does this mean we'll see a larger influx of 8-player, 4v4 competitive games with Nintendo's Switch? We can only hope so. At £75 per controller, however, is this too much of a stretch to expect people to pay to play competitively? It's a high price, and could deter a lot of people.
A high price for the Switch
One of the sticking points that many seem to be drawing attention to is the high price of the new console, and at £280 that could be a valid criticism. The problem is that the machine doesn't seem to have the same technical clout as the current competition, with Sony's PS4 already boasting the biggest install base of players and is now prices at £200 with a free game. Sure Nintendo's Switch is newer and that, alone, comes with a certain pedigree, but it's a hard sell when a much more powerful console is already considerably cheaper. It's not really a fair comparison, perhaps, since the PS4 and Xbox One both launched at more than £100 more, but if this is already the general consensus then Nintendo will have a hard time selling consoles, and that will ultimately limit the userbase and, therefore, the potential breeding ground of esports to grow from. It might not really be a concern for the esports scene - let's face it, the majority of competitive games find success through PC and not on console, fighting games excluded - but those tech specs are still something that needs to be considered. Could we see the likes of Overwatch running on Nintendo's Switch, for example? EA is releasing FIFA on the console, but even that is an as-yet unexplained 'custom' version, which will likely be compromised in some way. These games already have their playerbases, of course, but the issue is the future: will we see other high-end potential competitive games make their way to the Nintendo Switch or, as we saw with the Wii U, will it just be forgotten by the major publishers.
---
Nintendo's Switch is due for release worldwide March 3 2017 and will be priced as £279.99 and $299.99. No EU price is yet announced, but we can probably expect €299.99.