Once upon a time, before we had League of Legends and CS:GO, the esport that stole young gamer's hearts was
Halo
. In 2006 and 2007, MLG hosted televised broadcasts of Halo 2 tournaments: a huge introduction to esports for many viewers. The pro players at the time – the Ogre twins of Final Boss, Shockwav3 and Gandhi of Carbon amongst many more – were stars and have gone on to become widely recognisable names not only in Halo but in the console and FPS esports scenes too.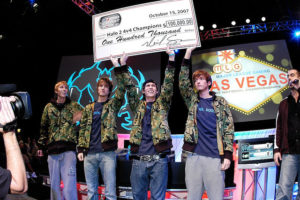 The game was exciting, anyone that wanted to compete in video games was looking to Halo and it looked set to grow to even greater heights. Nowadays, Halo is an esport clearly in the latter stages of its decline, despite MLG's best efforts to revive it and return the title to its former glory. What went so wrong between then and now?
The games lost their appeal
Coming from Call of Duty, I know all too well the despair of your favourite title insisting on releasing on a too-regular basis. Although Halo's release cycle isn't quite yearly, like CoD's is, the effects of releasing new titles over the years has still contributed greatly to Halo's decline.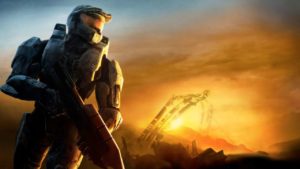 Halo 2 is commonly regarded as one of the best titles in the franchise alongside Halo 3. For a few years, Halo seemed to be in a brilliant place. What happened after Halo 3 was a slow shift in players' attitudes towards the games. Halo 4 was received with mixed reactions before Halo 5: Guardians pushed the playerbase even further away. The game was poorly received, especially by the pro players that became huge names in its formative years. The maps and weaponry available left a lot to be desired, while the altered movement system and pacing of the game left a lot of players feeling disenfranchised. The perceived lack of care from developers was the final nail in the coffin for many Halo players, especially when other developers were clearly paying more mind to their competitive titles.
Other esport titles took the wheel
Between Halo 4 and Halo 5, many Halo players started to switch to other esports, predominantly Call of Duty. Though this may mainly be attributed to the above point of people no longer enjoying Halo releases, the promise of greener grass in esports with a brighter future was enough to lure some of Halo's top players away.
Players such as Matthew "Formal" Piper and Ian "Enable" Wyatt, young players at the top of the Halo scene, saw the growth that Call of Duty esports was experiencing and made the switch over in time for Call of Duty: Ghosts. Since then, both players have excelled, earning more money and stability than they ever would have as Halo players. Therein lies the issue with Halo: it does not offer the prospects to players it once did. We've seen a few breakout players in the last couple of years, not least the current World Champions on Splyce in Renegade, Shotzzy, StelluR and Eco. However, they are an anomaly and seem to be forging a career in Halo against all odds. Look, for example, at the recent dual-esport Xbox event hosted by MLG, with Halo and Gears of War tournaments occurring side-by-side in New Orleans, Louisiana.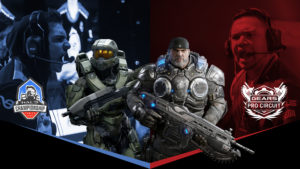 On Sunday, the Gears of War stream peaked at over 43,000 viewers on Twitch with around 22,000 average, while the Halo stream peaked at under 14,000 with an average of 7,000. Considering that Gears of War has never been a 'top esport', and prospective viewers had a choice between the two, the fact that Gears can take so many viewers over Halo proves this point further. This is also evident in the organisations involved in the scene. Team Liquid, OpTic Gaming, Envy and Evil Geniuses have all left Halo behind them in recent months. This, despite MLG's re-acquisition of the title and intent to re-establish it at the top of console esports, is evidence enough that top-tier organisations no longer see any return from being involved, instead investing in alternate titles with a seemingly brighter future.
The PC master race
Once upon a time, console and PC players weren't too far apart. The technical prowess of PC gaming was obviously far above that of console, but there was still some degree of parity between the competing platforms. but console esports slowly became less legitimised as the industry started to take off.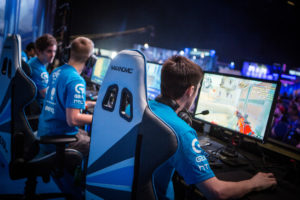 Halo players were consistently amongst the highest earning in esports prior to 2010, and Halo and Call of Duty players were up there as late as 2013 and 2014. But with competitive gaming continuing to grow in the way it has, players are looking for the optimal experience, which unfortunately can't be provided from a Playstation or Xbox. The best players and the most competitive titles are exclusive to PC with Counter-Strike, League of Legends and Dota 2 dominating the upper echelons of esports in recent years. That's not to say console players can't have a future in esports, but esports fans find themselves gravitating more towards the "tier 1" esports and Halo has suffered as a result. I have never been a Halo player, but it's sad to see the decline the esport has taken. The scene is one I have huge respect for, and has bred some of the finest individuals in the space. Unfortunately though, that doesn't convert to views or players, and that is ultimately what went wrong with Halo esports.