In 2020 we had our fair share of surprises on Twitch with games like Among Us, Fall Guys and Genshin Impact managing to make their way to the top of Twitch's most-watched list against the usual AAA heavy hitters. And in 2021 the pattern seems to be continuing with, if not long forgotten, certainly past its initial hype making a huge impact on the streaming platform.
Rust, released in February 2018, is a survival-themed online multiplayer game, in which players are placed in a primitive world and must use the elements around them to build bases, weapons, collect food and materials, and work out a way to survive.
Before this sudden uptick in viewership, the game went largely unnoticed compared to others with a small but steady fanbase giving it between 5,000 and 15,000 viewers peak viewers.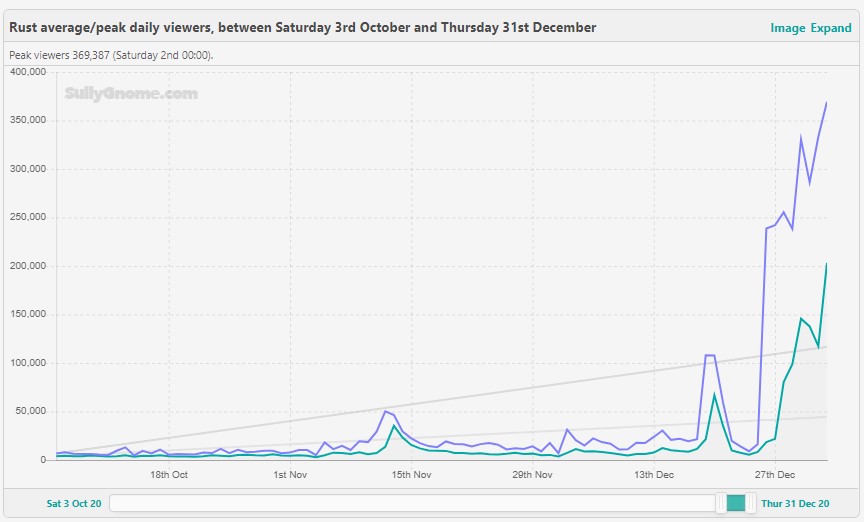 Rust's Twitch viewership has exploded in the last two weeks. (Picture: SullyGnome)
However, the numbers have changed dramatically over the holiday season, with the game now having over 1.2 million viewers at the time of writing.
Some may wonder what caused this game, which despite having a stable player base, did not achieve such a large number of live followers.
As with past trends, this is all due to various famous content creators, who have created private servers for this title to share their experiences, fighting for survival, making and breaking alliances and battling for supremacy on the island.
OfflineTV and Egoland, responsible for Rust's success

(Picture: Scarra)
One of these servers was created by OfflineTV, the Los Angeles, California-based group of content creators that includes the likes of Scarra, Pokimane, LilyPichu, Disguised Toast, Yvonnie and Michael Reeves.
In addition to them, other highly relevant content creators coexist within the server such as Corpse, Myth, shroud and xQc, who have brought with them their own considerable audiences.
However, this hasn't been without controversy, since in recent days there has been some tension between them due to the latent toxicity of the server, which has caused Valkyrae and Pokimane to take the decision to stop playing.
To fix this, the OfflineTV team announced the creation of an alternate server, which will be more focused on roleplay with a bit of PvP, in a more controlled environment thanks to the help of the developers at Facepunch.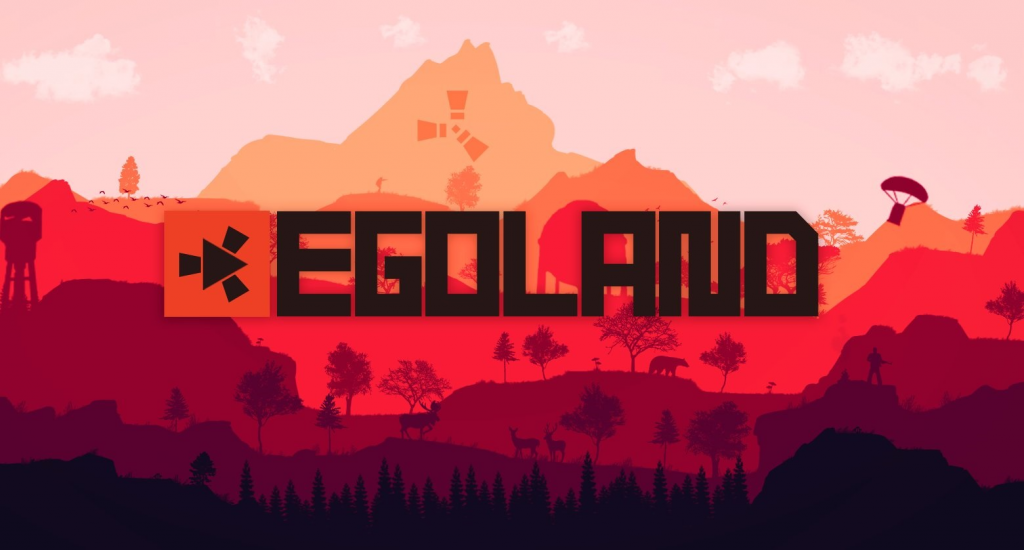 (Picture: El Rubius)
The second factor that has allowed Rust to reach the top is Egoland. Announced by El Rubius, the famous Spanish streamer who boasts millions of followers on both YouTube and Twitch, the server made its official opening recently, integrating influencers of great recognition by the international community.
With personalities such as Auronplay, Juan Guarnizo, MissaSinfonia, TheGrefg, current record holder of viewers on Twitch, and Ibai, winner of the Esports Awards 2020 for Streamer of the Year, the server has attracted the attention of Hispanic players with broadcasts of more than 100,000 viewers on each of them.
It's expected that, like its English counterpart, both servers will manage to keep Rust among the most-watched games on Twitch during the first part of 2021, something that has surprised many and that brings new air to this title, similar to the case of Among Us throughout 2020.