The Shadowlands: Chains of Domination update (WoW patch 9.1) introduces a tonne of new things for players to enjoy, from a new raid to flying in Shadowlands zones, to a brand-new area called Korthia and much more. In this new area, players can find some unique mounts, if they put in the daily work. We've already got a guide on how to find the Dusklight Razorwing mount, and now, it's time to get your very own Darkmaul mount. Here's a step-by-step to claiming the Darkmaul mount in Shadowlands, including the locations of those Tasty Mawshrooms that World of Warcraft players will need to find.
Shadowlands Darkmaul mount - How to get
The first part of your journey is to actually get to the new area, Korthia. Players can get access to this area by completing a questline in The Maw now that the Chains of Domination update is live.
Players can find the Darkmaul animal NPC based on the Shardhide look, by heading to the area marked on your map below.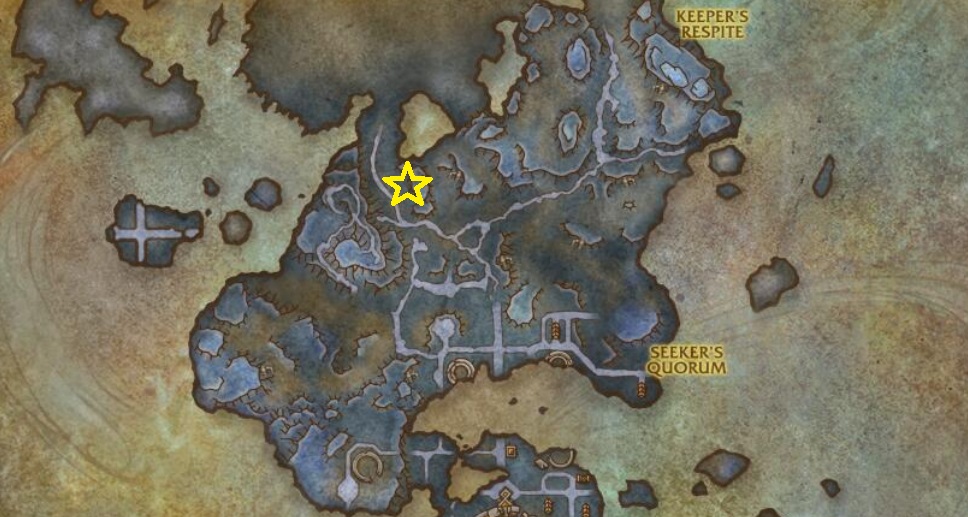 Darkmaul is sleeping in a den, and once you find him, you will need to feed him by giving him an item called Tasty Mawshrooms. 
After he is fed, you will be able to ride Darkmaul for 2 minutes. However, you can also get Darkmaul as a permanent mount.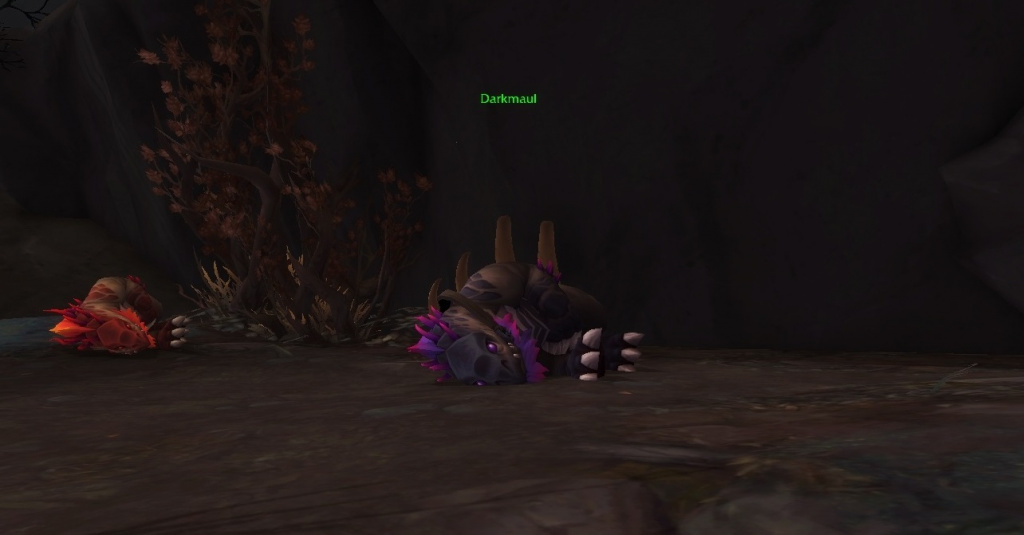 This can be achieved by feeding him a total of six Tasty Mawshrooms. After you've fed Darkmaul once a day (this is time-restricted) the beast will award himself as a permanent mount. Keep in mind Darkmaul is not a flying mount.
Tasty Mawshrooms locations in Shadowlands Korthia
Tasty Mawshrooms can be acquired in Shadowlands' Korthia area in various locations. You actually have to loot them from Invasive Mawshrooms, which spawn throughout the area. These appear on your minimap when you get close to them, and you will mostly need to complete a small jumping puzzle to get to them.
You can only loot Invasive Mawshrooms once per day, which is why it will take several days to actually get the Darkmaul mount in Shadowlands. Below, you can check out an image featuring the locations of the Invasive Mawshrooms with coordinates thanks to YouTuber SignsOfKelani, which you can loot to get those Tasty Mawshrooms.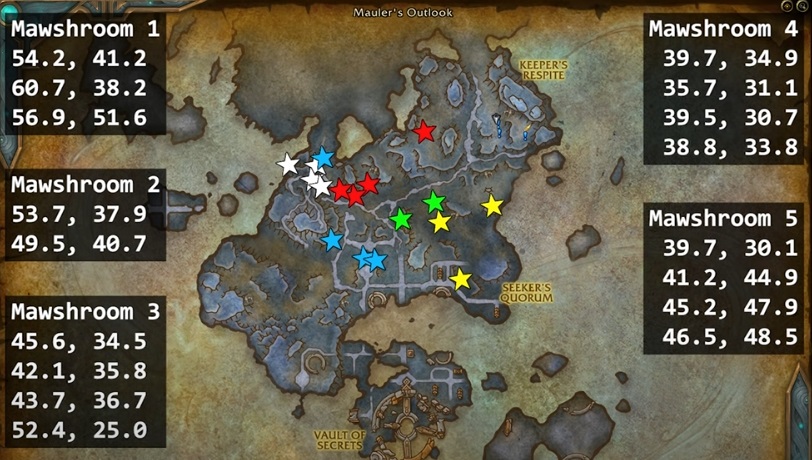 Check out the guide from YouTuber SignsOfKelani below, showing you the exact locations of the Tasty Mawshrooms items which you will need to feed old Darkmaul in order to get the mount.
Hopefully, this step-by-step guide to getting the Darkmaul mount in Shadowlands will help you ride this Shardhide mount soon.
Don't forget to check out our dedicated World of Warcraft section for guides, news and much more.