There's a whole lot to love about the
Shadowlands: Chains of Domination update (WoW patch 9.1)
, and one thing to rant about in the form of the
Shards of Domination
system. To cool off from the idea of having to recraft some of your legendaries, why not go hunting for a brand-new mount? No, we aren't talking about the exclusive
Covenant flying mounts
. Instead, this guide will help you get your character's backside on the Dusklight Razorwing mount in Shadowlands.
Shadowlands Dusklight Razorwing mount - How to get
To get the Dusklight Razorwing mount in Shadowlands, you will first need to head to the brand-new area called Korthia. Players can get access to this area by completing a questline in The Maw, which all players should get through quite easily.
Once inside Korthia, players will need to find "Lost Razorwing Eggs" and return these eggs to the Razorwing Nest. The location of the Razorwing Nest can be viewed below.
As you return your first egg, a Razorwing Nestguardian will spawn, attacking you, so kill it quickly. Then, you will see the Dusklight Matriarch approach the nest. Once you've returned six eggs, the Razorwing Matriarch will fly down, and offer itself as the Dusklight Razorwing mount.
This unique mount can also be used for flying, so check out our guide to flying in Shadowlands, the requirements, and the current restrictions in place.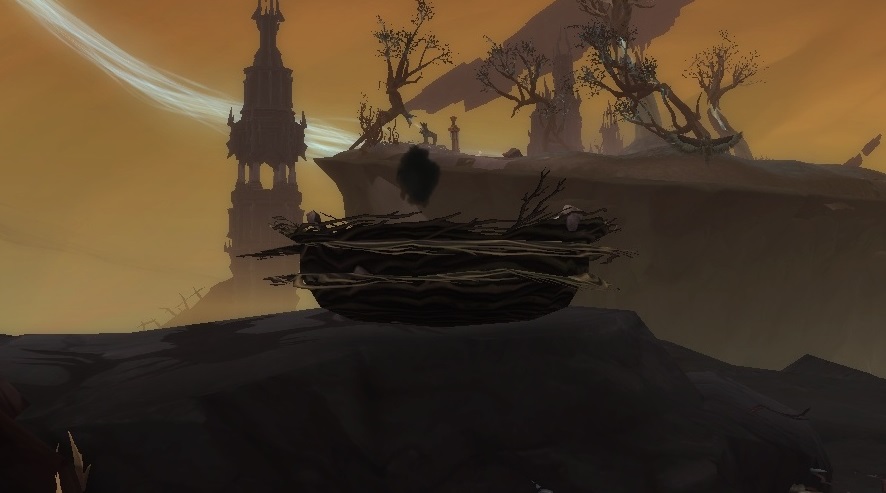 There seems to be a limit on how many eggs you can farm per day. This means it will take several days to get your hands on the Dusklight Razorwing mount. Speaking of eggs...
Lost Razorwing Eggs locations - Which mobs to farm?
The Lost Razorwing Eggs, you will need to farm specific mobs in Korthia. Rare mobs such as Konthrogz the Obliterator, and Wild Worldcracker have a very high chance of dropping one of these Lost Razorwing Eggs. 
However, rare mobs don't spawn all too often, and there will be many players waiting for their chance to kill one. Therefore, we suggest you farm Devourer mobs in Korthia. Check the map below to see where you can find and farm these mobs.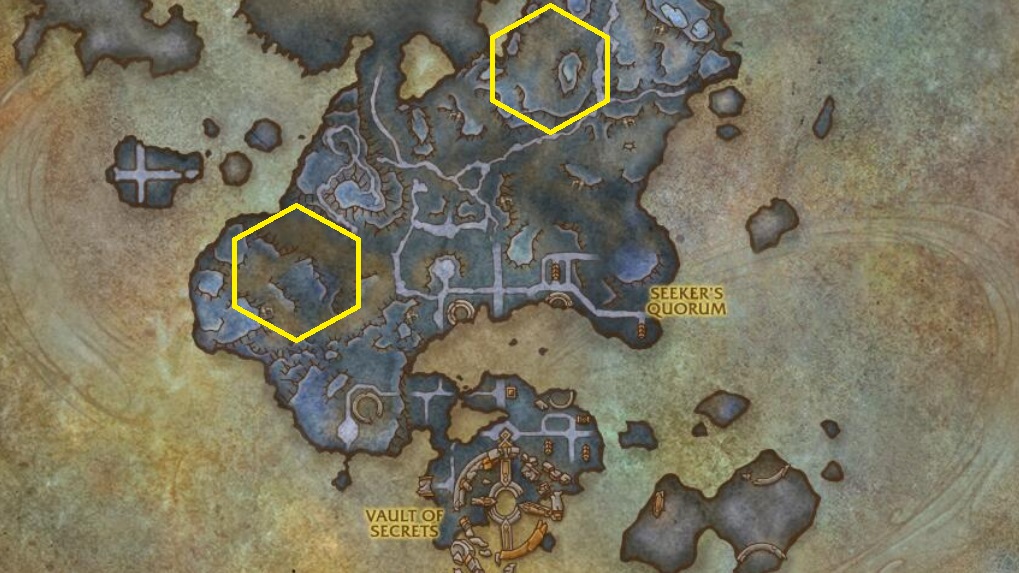 At the time of writing, it appears there's a cap of either one or two on the Lost Razorwing Egg drops per day. Therefore, if you have been farming for hours and not had a second or third drop, come back the next day to start farming again.
So there you have it, a complete, step-by-step guide to getting the Dusklight Razorwing mount in Shadowlands, including where you can farm those Lost Razorwing Eggs.
Don't forget to check out our dedicated World of Warcraft section for guides, news and much more.