Starting 12th April,
World of Warcraft
implemented the Creation Catalyst, allowing players to do something they've never been able to do before, craft Tier Sets.
To get started, you'll first need to know the location of the Creation Catalyst. Here's where you can access it, how to use it, and which items you can craft.
What is the Creation Catalyst?
The Creation Catalyst is a system introduced with World of Warcraft's Patch 9.2. Using the Creation Catalyst, you can turn Season 3 gear into class set pieces.
Users need to spend Cosmic Flux, World of Warcraft's late-game currency, to make these conversions.
World of Warcraft Creation Catalyst - How to Unlock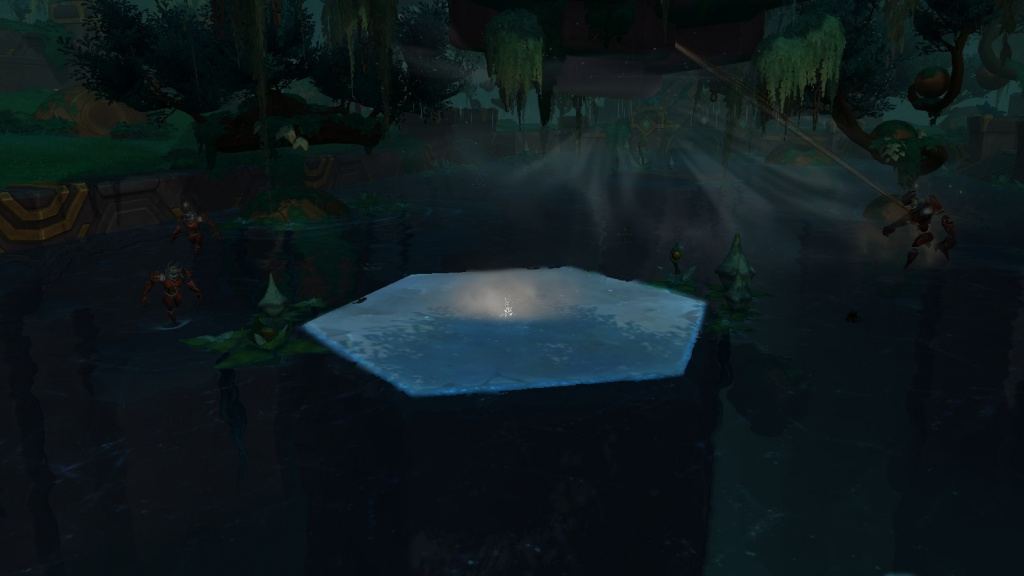 The Creation Catalyst and its teleporter will open for all players at the same time on 12th April (NA) / 13th April (EU). Players do not need to complete any special quests or possess any prerequisites to use the Creation Catalyst or its teleporter.
The Creation Catalyst is located in the Catalyst Gardens in Zereth Mortis. The Catalyst is in the sky, so players will need to go up to find it.
Those who can fly can simply fly up to the platform; other players can step on the teleporter platform to teleport there instantly.
World of Warcraft Creation Catalyst - Crafting Guide
The Creation Catalyst will allow players to turn Season 3 gear into Tier Set items through a new crafting system.
Creation Catalyst Crafting Requirements
Players will need to own at least one piece of Season 3 gear before they're able to use the Creation Catalyst.
Season 3 gear includes:
Gear from Sepulcher of the First Ones

Gear from Mythic and Mythic+ Dungeon Obtained during Season 3

Cosmic Gladiator Gear

Gear Purchasable with Sandworm Relics

Gear from the World Boss Antros
Most aspects of gear - including level, tertiary stats, and sockets - will stay the same after being transformed in the Creation Catalyst. Only the item's appearance and secondary stats will change.
Use of the Creation Catalyst is limited. You will only generate one charge per week, though those charges can accumulate if unused.
How To Use The Creation Catalyst
To use the Creation Catalyst, you must approach it and place the item you want to convert in the first slot. The item you will receive will appear in the second slot.
The item players receive will be a Tier Set item identical in level to the Season 3 item they submitted. Upon spending your Cosmic Flux, you'll receive your item immediately.
Creation Catalyst Crafting Prices
Costs differ depending on the item being converted.
Prices for converting each item are as follows:
Bracers and Cloaks: 600 Cosmic Flux

Belts and Boots: 800 Cosmic Flux

Gloves and Shoulders: 1200 Cosmic Flux

Chests, Helms, and Legs: 1500 Cosmic Flux
That's all you need to know about the Creation Catalyst in World of Warcraft, how to craft it, and what items can be crafted. For more World of Warcraft news, check out our dedicated World of Warcraft category!


Featured image courtesy of Blizzard Entertainment.