The Fara 83 is a popular high-tier long-range Assault Rifle (AR) in the Call of Duty (COD) Warzone. It has, however, received multiple nerfs in previous patches and sadly, the latest Season 4 Reloaded update was not kind to it either, further nerfing the weapon's recoil and maximum damage range.
Don't get us wrong, the Fara 83 AR is still a worthy contender as a B-tier weapon when paired with the right attachments. So with that said, here is the best loadout for the Fara 83 in Season 4 Reloaded.
Best Fara 83 loadout for Warzone Season 4 Reloaded
Our loadout will attempt to compensate for the recoil nerf to the Fara 83, whilst maximizing its damage output potential. Take a look at our Fara 83 class setup below.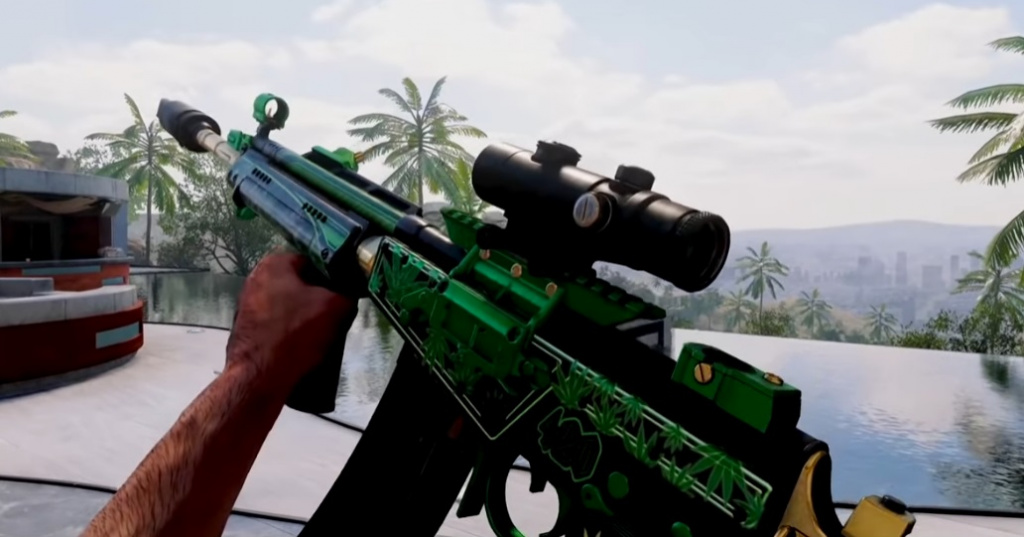 Muzzle:  GRU Suppressor
Barrel: 18.7″ Spetsnaz RPK Barrel
Optic: Royal and Kross 4x
Underbarrel: Spetsnaz Grip
Ammunition: Spetsnaz 60 Rng
The GRU Suppressor is a necessary attachment to evade detection on the enemy radar and boosts the effective damage range, bullet velocity and vertical recoil control of the Fara 83.
The 18.7" Spetsnaz RPK Barrel will further improve recoil control, bullet velocity and effective damage range. This will also add to the Fara 83's damage in the medium- to long range.
The Spetsnaz Grip Underbarrel will also provide additional recoil control in both the horizontal and vertical axes and thus compensate for the recoil nerf in the latest patch.
In the present setup, we've gone with the Royal and Kross 4x Optic for improved targeting accuracy at extended ranges, however, the Axial Arms 3x Optic could be a preferred alternative.
Feel free to choose either of the two options since the choice of Optic is primarily based on personal preference.
Finally, the Spetsnaz 60 Rnd Mag is another essential attachment and will provide additional ammunition capacity to complement the Fara 83's high firing rate. This will also prevent you from being in the sticky situation of having to reload whilst in the cross of enemy gunfire.
So there it is! The best loadout for the Fara 83 in COD Warzone Season 4 Reloaded!
Don't forget to check out our dedicated Call of Duty section for news, leaks, guides, weapon tier lists, loadouts, and more.
Header image via Activision