Warzone Season 3 has finally arrived, bringing with it a huge amount of new content.
The battle royale has just received 3 new weapons, including the PPSh-41 SMG and the Swiss K31 sniper rifle.
These are just the tip of the iceberg, as there is a brand new Verdansk map set in the 1980s, the Season 3 battle pass, and a whole lot of improvements and balance changes.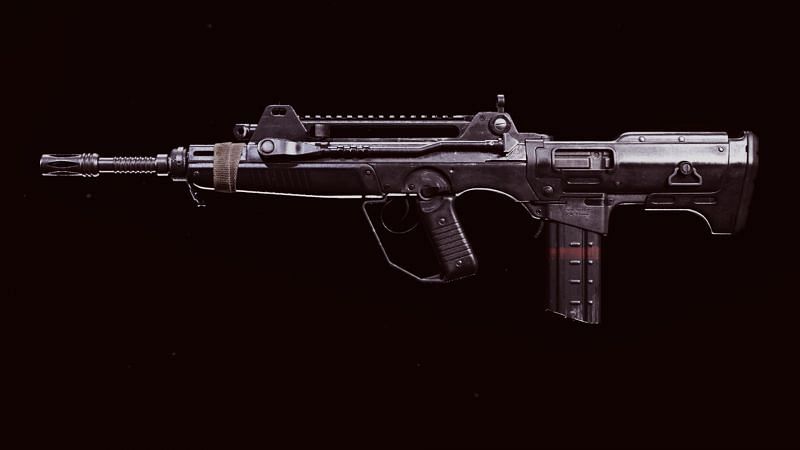 (Picture: Activision)
Warzone Season 3 has brought a lot of balance updates and among the weapons with a significant amount of changes, the FFAR 1 assault rifle is the one that got the most of them.
The FFAR 1 has received several small tweaks (nerfs) in order to make it a little bit less dominant in its class, but that doesn't mean that the weapon is now bad.
On the contrary, we think that it is still one of the best assault rifles in the game, and with the right attachments, you will still be able to do a lot with it.
The Best FFAR 1 loadout for Warzone Season 3
With the start of Season 3 and all the changes, we think that these attachments will give you the best loadout for the Best FFAR.
Muzzle:  Infantry Compensator
It might look strange to you that we are not using the good old Agency Suppressor here, but with the recent set of nerfs, we think that the ADS speed and aiming stability penalties from Agency Suppressor are too harsh with the current state of the weapon.

(Picture: Activision)
Barrel: 19.5" Reinforced Heavy
With the latest damage nerfs, we think that Effective Damage Range and Bullet Velocity bonuses provided by 9.5" Reinforced Heavy are essential if you want your FFAR 1 loadout to be competitive.
Stock: Raider Stock
A significant boost to Sprint to Fire Time and Aim Walking Movement Speed, something we think is very important for this weapon which shines in mid-range combat.
Underbarrel: Field Agent Grip
The Field Agent Grip should help you with recoil issues, which is now more important than ever, as with the lesser amount of damage you will need more stability and control in order to land more shots.
Ammunition: STANAG 50 Rnd
While it does come with an ADS time increase, we still think that this is currently the most optimal magazine for the FFAR 1.
And there you have it, this is our best FFAR 1 build for Warzone Season 3.
Although the FFAR 1 has undergone a lot of nerfs over the last few weeks, those are all mostly small tweaks, and we still think that this weapon will perform great throughout Season 3. Unless, of course, Raven Software decides to nerf it even more.
If you are interested in trying some new weapons, check out our best SWISS K31 loadout for Warzone Season 3