Call of Duty: Warzone Pacific Season 1.5 is out, and the buffed STG44 is once again a strong meta assault rifle for use on Caldera and Rebirth Island. While the STG44 was a flagship weapon in the Vanguard pre-season, it has continued to wreak havoc in games ever since.
The STG44 boasts superb damage with solid accuracy, making it a lethal weapon to wield in Warzone Pacific. But, of course, with ten attachments to choose from, the STG44 can also be tailored to suit various playstyles.
The following STG44 loadout is intended for long-range combat and is best paired with an SMG, like the MP40 or PPSh-41, to take down enemies in close quarters. So, without further ado, here is the best STG44 class setup at the start of Warzone Pacific Season 1.5.
Best STG44 loadout for Warzone Pacific Season 1.5
The following loadout was inspired by YouTube content creator Chuck.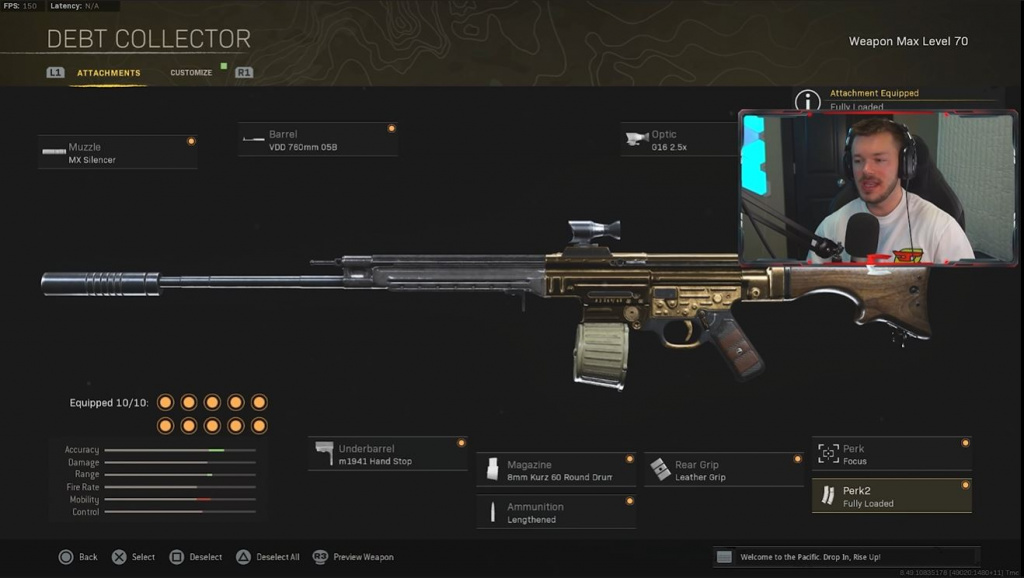 Muzzle: MX Silencer

Barrel: VDD 760mm 05B

Optic: G16 2.5x

Stock: VDD 27 Precision

Underbarrel: M1941 Hand Stop

Magazine: 8mm Kurz 60 Rnd Drums

Ammo Type: Lengthened

Rear Grip: Leather Grip

Perk 1: Focus

Perk 2: Fully Loaded
The first attachment is the MX Silencer to bolster accuracy and sound suppression. Although it comes at the expense of ADS speed, it is a superior option to the Mercury Silencer, which reduces damage range.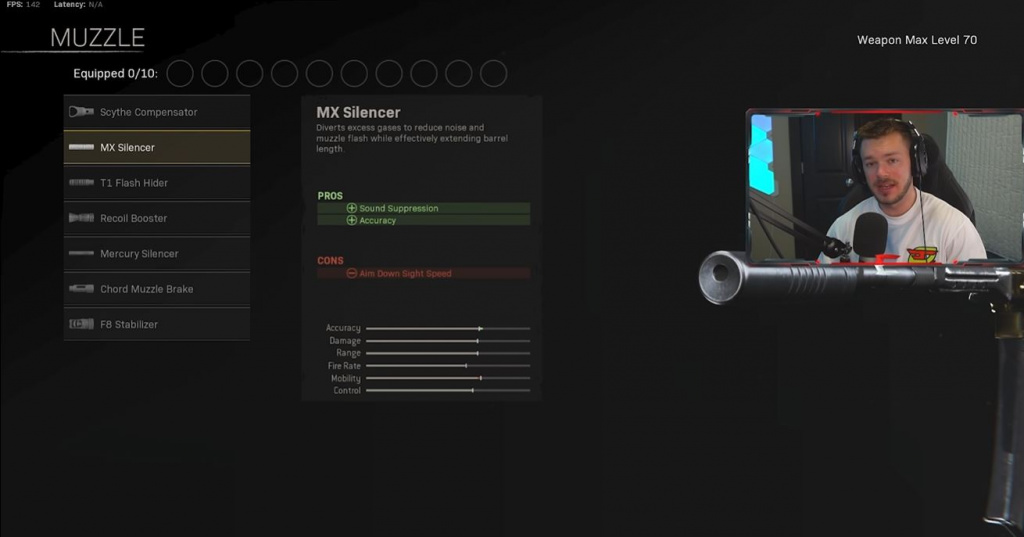 We can ameliorate the con to ADS speed by equipping the Leather Grip while improving aiming stability. Also, the VDD 27 Precision Stock will further improve ADS speed and improve horizontal recoil control.
Next, we've gone with the VDD 760mm 05B Barrel. This attachment will provide highly accurate and controllable recoil with reduced scope sway, gun bob, and increased damage range.
We will pair this with the M1941 Hand Stop Underbarrel for further recoil control and accuracy enhancement.
Next, we'll throw on the 8mm Kurz 60 Rnd Drums for increased magazine ammunition capacity. Of course, you could instead equip the Russian Short 30/45 Rnd Mag, but then you might suffer from worsened recoil control.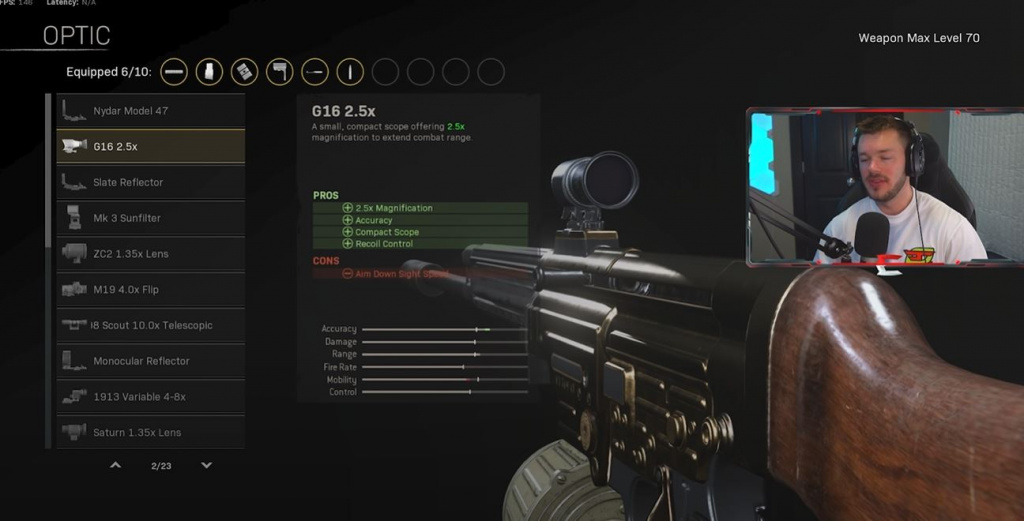 We've equipped the Lengthened ammo type for increased bullet velocity. For the Perk, we've gone with Focus for better flinch resistance and Fully Loaded for maximum starting ammo.
And that's the best loadout for the STG44 at the start of Warzone Pacific Season 1.5.
Don't forget to check out our dedicated Call of Duty section for news, loadouts, tier lists, leaks and much more.
Featured image courtesy of Activision.