Call of Duty legend James "Clayster" Eubanks, 28, is arguably one of the most successful individuals in esports history. He has three World Championship rings, over million in earnings, a huge online following, and that barely scratches the surface.  
He has been a fierce competitor in some of the best teams of all time, including Denial Esports, Complexity Gaming, Team Kaliber, Team Envy, OpTic Gaming, FaZe Clan, eUnited and Dallas Empire. 
Recently, Clayster added to his professional accolades by finishing third in the Call of Duty League Stage 1 Major, getting knocked out by former teammate, turned rival Ian "C6" Porter and Dallas Empire. Despite having a career which spans 10 years so far, his start with New York Subliners feels like the beginning of an entirely new chapter.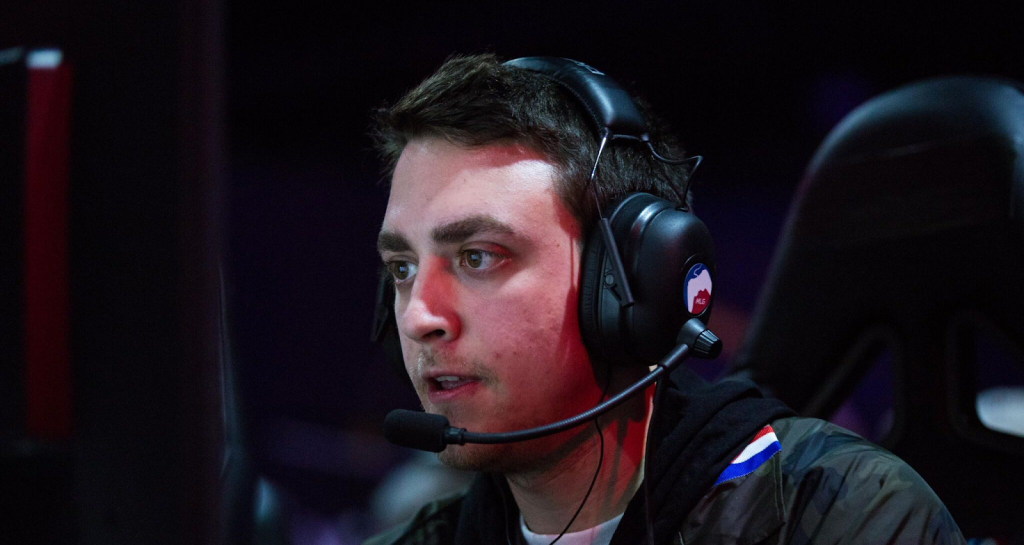 Clayster is one of the best players in Call of Duty history (Picture: CWL)
How it began
James "Clayster" Eubanks hails from Winchester, Virginia, United States. Despite reportedly dropping out from university, he has managed to make a very successful career out of one of the biggest franchises in gaming history, Call of Duty.
His journey started In 2010 when, as a teenager, Clayster entered the scene and gained pro status during the Modern Warfare 2 season with Art of Execution. Following this, there was a 2-3 year period of inactivity where Clay had to maintain a job and full-time education. A major decision fell upon him at a young age; whether to focus on his ultimate goal of becoming a full time Call of Duty player or continue with studying. 
Speaking in 2018 (via DBLTAP), Clayster said: "I took a break from playing Call of Duty in 2011-2012, so coming back two years later in 2013 for Black Ops 2, nobody gave me a shot. I got dropped from Keemstar's team because I was going to school full-time. I was working a night shift and I would practice every other time I had and do that all week. I was like, damn maybe i'm not going to be able to do this." 
His first major break came in 2013 when he fully committed to Black Ops 2 and joined Unite courtesy of Marcus "MBoZe" Blanks Jr. As Clayster was classed by most other pro's as "washed up" or not committed, he was discounted by many. He was to prove his doubters wrong however as he took his relatively unknown Unite squad all the way to the final. His side managed to finish up in the final of the MLG Winter Championship, but finished 2nd. 
The next step involved moving to Complexity Gaming. Clayster had finally found a place in a team that was arguably the best in the world.  Arguably if it was not for this showing, his COD career might not have taken off as well as it did. His team consisted of himself, Aches, C6 and TeePee. This move, in hindsight, can be seen as the start of Clay's dominance.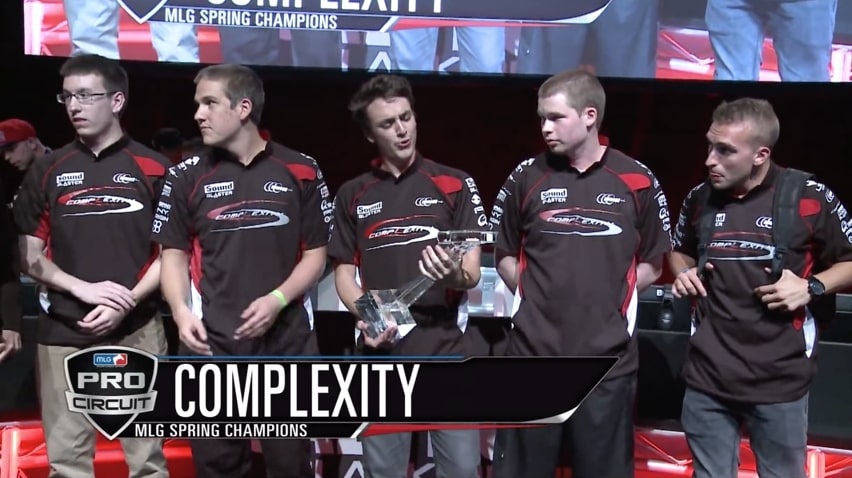 Clayster started his dominant run with Complexity (Picture: YouTube) 
The dream chaser turned multi-time world champion
When Clay signed with Complexity, he hadn't previously won any major titles. He was, however, motivated, highly skilled, and paired with three equally talented teammates who could elevate him further than before. With Complexity, Clayster won seven major titles, including both MLG Spring and Fall Championships. 
Unfortunately, the winning streak with seemingly the best team in the world would come to an ugly end. After having personal issues with the team, Clayster was dropped. He then joined Team Kaliber alongside Theory, Neslo and Sharp. In classic Clay fashion, he had a chance to exact revenge against Complexity, as he faced them in the final of UMG Philadelphia 2014. 
Despite being in good form, he had to settle for second place, as his former team took the series. After this, roster reshuffling occured leaving Clay to look for another team. 
For his next venture he arrived at OpTic Gaming. Alongside Nadeshot, Scump and Proofy, after several months, he found success with OpTic, winning MLG X Games Invitational in 2014 on Call of Duty: Ghosts. The rest of the season for the team was mediocre, but that victory and gold medal is a memory that stayed with him. 
After departing OpTic and a surprising but yet disappointing stint at Team Envy, he joined Denial Esports for the Advanced Warfare season. This move resulted in his first World Championship ring in 2015 and a share of $400,000. After months of lesser success, he joined FaZe Clan where he stayed playing for the rest of AW, and the entirety of Black Ops 3, until he left mid-season in Infinite Warfare to join eUnited. 
Written off and without a major tournament title with his current squad, Clayster and his side turned the narrative by going onto win the Black Ops 4 Pro League Playoffs and World Championship 2019.
This impressive feat was further elevated in the 2020 season for Modern Warfare and the rebranded Call of Duty League. In this season, he joined old team mate C6 on the Dallas Empire squad, alongside Illey, Huke and Shotzzy. In a dominating season only equalled by rivals Atlanta FaZe, Dallas Empire won the  CDL World Championship in 2020.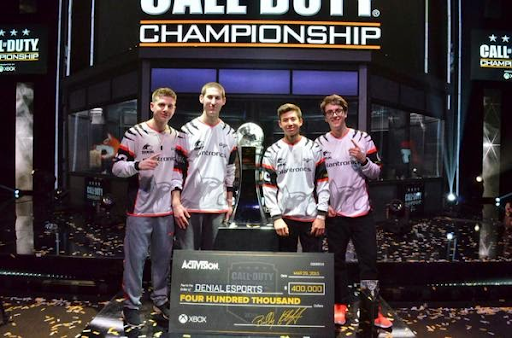 Clayster wins his first championship title (Picture: Call of Duty)
Major tournament victories
MLG Spring Championships 2013 - Complexity Gaming (Black Ops 2)
Gfinity London 2013 - Complexity Gaming (Black Ops 2)
UMG Atlanta 2013 - Complexity Gaming (Black Ops 2)
Gfinity 2 2013 - Complexity Gaming (Black Ops 2)
MLG Fall Invitational 2013 - Complexity Gaming (Black Ops 2)
ESWC 2013 - Complexity Gaming (Black Ops 2)
MLG Fall Championship 2013 - Complexity Gaming (Ghosts)
MLG X games Invitational 2014 - OpTic Gaming (Ghosts)
Call of Duty World Championships 2015 - Denial Esports (Advanced Warfare)
UMG Dallas 2015 - FaZe Clan (Advanced Warfare)
Gfinity Summer Championship 2015 - FaZe Clan (Advanced Warfare)
CWL Pro League Playoffs 2019 - eUnited (Black Ops 4)
Call of Duty World League Championships 2019 - eUnited (Black Ops 4)
Call of Duty League Championship 2020 - Dallas Empire (Cold War)
Alongside lesser tournaments, Clay has won over 30 tournaments on record and has amassed over $1 million in prize money. When combined with sponsorships and other promotions too, that number rises dramatically.  

As one door closes, another opens
Despite being a back-to-back World Champion with two different teams and having a wealth of experience, Clay was dropped by Dallas Empire shortly after winning the 2020 World Championship. While the Black Ops Cold War season would see teams switch from 5v5 to a 4v4 format, it was surprising to see a decision made so quickly on who would be dropped from the roster.
On his YouTube channel, caster Anthony "Nameless" Wheeler in 2020 commented: "I can't believe they were able to do it so fast. I think the reason they did it so fast was to give Clayster the adequate amount of time to make a decision that he felt comfortable with, and so that paperwork and things like that, that are done behind the scenes could get over with and he could enjoy his off-season."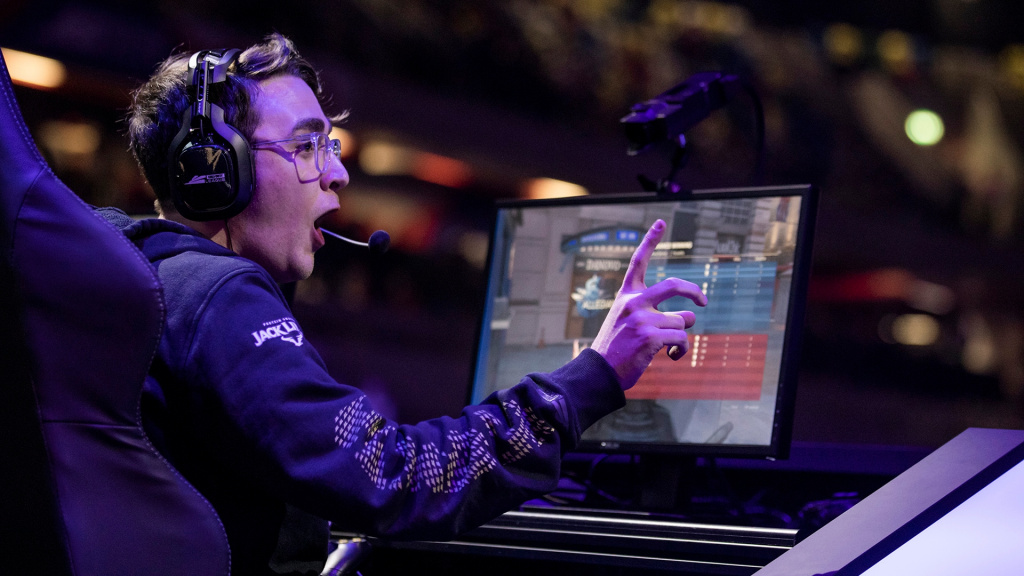 Clayster was dropped by Dallas Empire (Picture: CDL) 
When showing appreciation of what Clayster did alongside his former Dallas team mates, owner of both Team Envy and Dallas Empire Mike "Hastr0" Rufail commented on Twitter:" If we were still 5v5, id be trying to sign this guy to a 4 year contract extension right now. Damn, I'm going to miss you dude @Clayster" .
After what seemed a mutual departure in the end, another opportunity was on the horizon.
Although it was controversial, the door opened for a move to New York Subliners alongside a skilled but fairly inexperienced roster including Mack, Asim and Diamondcon. Additionally, Hydra was later added to the roster, in what could be the team's secret weapon.
Despite being dropped mulitple times in the past, Clayster has proved he can resurrect himself and prove doubters wrong. After making a great run at Stage 1 Major with players that have had little time to gel, the question is, can he once again rise to the top?