The Call of Duty Warzone Season 5 update was released midway through last month. This has been followed by yet another traditional "Reloaded" update, which brings even more new content to the game, including new game modes, the arrival of Judge Dredd and a  new limited-time event called "The Numbers".
In addition to being able to unlock Stickers, Charms, Calling Cards and more, players who complete The Numbers event challenges will be rewarded with a new dual-wield melee weapon called the Sai. Here's everything you need to know about the Sai, starting with how to unlock the Sai in Call of Duty Warzone and Black Ops Cold War.
How to unlock Sai melee weapon in Warzone and Cold War
Players can unlock the Sai by participating in the upcoming Numbers Event, in either Warzone or Black Ops Cold War games. The Numbers event will start on September 21st at 6 pm BST.
To acquire this dual-wielded melee weapon, players must complete all nine challenges of The Numbers event. Players cannot unlock the Sai by completing challenges in both games but must rather complete the full set of challenges exclusively in either Warzone or Cold War.
At present, there is no indication as to what these challenges will be but they will offer up XP, Stickers, Weapon Charms, Calling Cards, in addition to the prized Sai melee weapon, of course.
According to Raven Software, the event will be centred around Mobile Broadcast Stations scattered across Verdansk, which will "begin amplifying the 'Dragovich Program' tapes." In a previous article, we mentioned that Red Doors will form a critical part of The Numbers Event in Warzone, based on leaked information from data miners earlier last month.
Raven Software also noted that this is the first-ever functional weapon to be awarded via a limited-time event. This event will likely last until the start of Warzone Season 6 leaving plenty of time for players to complete all nine challenges.
The Call of Duty official website indicates that the Sai "was introduced to the island of Okinawa and eventually became adopted by the local police to aid in arresting criminals." It's further added that the weapon's "lightweight design allows for improved agility and fast attacks, which is great for taking out zombies or the competition in Multiplayer and Warzone."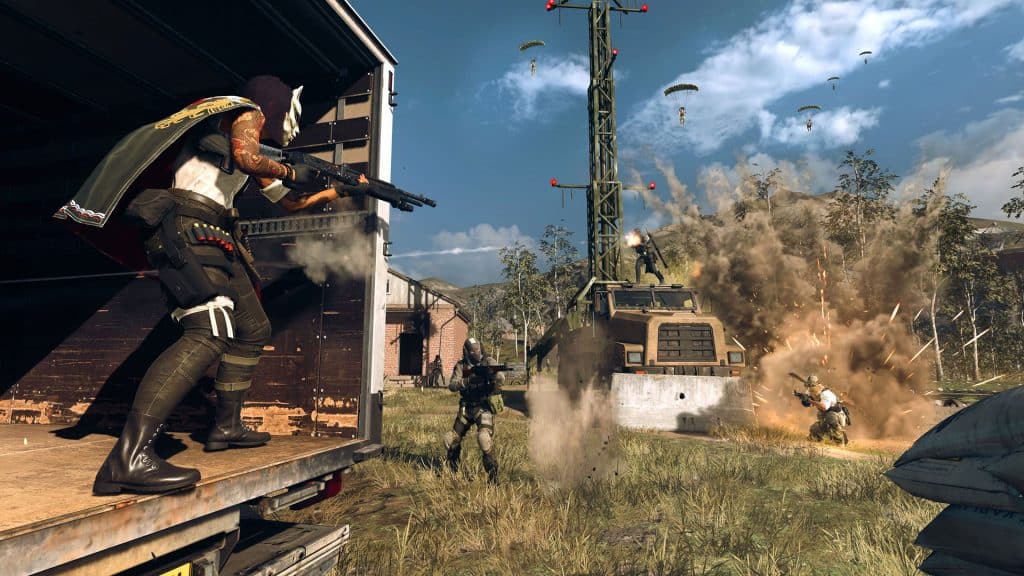 We'll be sure to provide you with more details on how to complete the nine challenges once more information is made available.
Check out our dedicated Call of Duty section for more featured guides, best loadouts, weapon tier lists and much more.
Header image via Activision.