Call of Duty Warzone's mysterious "Red Doors" will feature as a centrepiece of the Warzone Season 5 "The Numbers" event. Red Doors appeared in Warzone Season 4 and have since acted as a sort of teleportation device to secret rooms yielding epic and legendary treasures.
The Red Doors have started glitching out during the Season 4 Reloaded patch update which had players teleported randomly into the sky or completely vanished when players tried to open them. So, what gives?
How the Warzone Season 5 "The Numbers" Red Door event works
As it turns out, the Red Doors will be part of a new event in Warzone Season 5 called "The Numbers" that will have players split into teams and battle for their lives in a sort of "Capture-The-Flag" type of game.
According to leaked audio recordings of an in-game character, Vikhor "Stitch" Kuzmin, Red Doors will transport players to "locations other than the main room" filled with loot but rather to special locations.
At these special locations, players must complete special tasks, depending on which team they are on.
The leaked audio suggests that players will be divided into two teams. One team (called "Operators") will be tasked to secure the Terminals at the special location.
The other team (presumably called the "Mind-controlled Operators") will try to prevent the Operators from securing or hacking into the Terminals.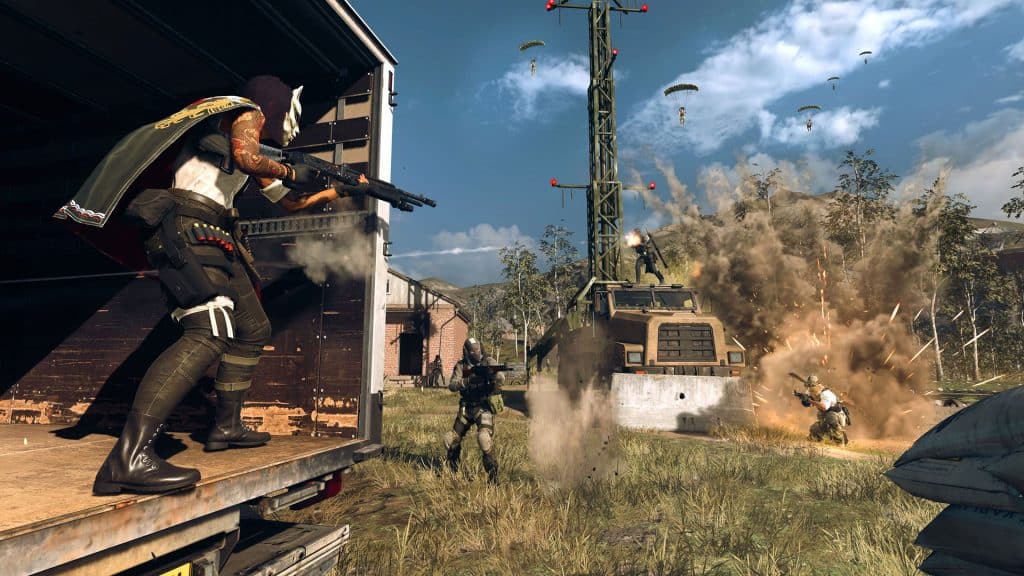 We know this because the Season 5 cinematic trailer also revealed some sort of "mind control" or "brain hacking" device being used to turn Operators against each other. So we can only assume that the Operators are under some sort of mind control.
The audio recordings also reveal two potential outcomes of the event:
An Operator may succeed in cracking the code of all the Terminals, in which case they will be greeted with the audio: "You have cracked the code. How? No matter, you are still going to die"
Alternatively, Mind-Controlled Operators will have prevented the Operators from securing all of the Terminals and will be greeted with "The new age of Perseus begins. You have made Perseus proud".
There are at least a dozen voice lines leaked in total and the total runtime of the audio is a little under 4 minutes in duration. 
What is the "The Numbers" event release date?
We anticipate that the event will arrive sometime in early September and it should also mark the release of the Season 5 Reloaded update.
This is speculative though as no concrete details have been released yet. We'll be sure to keep you updated on further developments.
Don't forget to check out our dedicated Call of Duty Warzone section for news, leaks, guides, weapon tier lists, loadouts, and more.
Header image via Activision.