Warzone YouTuber JGOD is known for his educational Warzone videos, where he breaks down the latest changes and other aspects of the game.
However, his last few Warzone videos are not about his methodical approach to the game, but rather JGOD has taken the opportunity to express his frustration with the current state of the game and particularly about the alarming cheating problem.
The cheating issue is nothing new for Warzone, as hackers have been plaguing the game since its release, despite Activision's claims that they are taking measures against them.
JGOD states that banning "several tens of thousands" players weekly will change nothing as they will simply make a new account and start doing it again.
In fact, JGOD says that's actually a good thing for Activision, as those new accounts, made by banned cheaters, will be presented as new players joining the game.
JGOD revealed that the situation with cheaters on Verdansk is so bad that he doesn't even play that map anymore, and only focuses on Rebirth Island, as he claims that there are far fewer cheaters there.
JGOD exposes Warzone hackers
In the video, JGOD follows a gameplay session of an alleged cheater who is also streaming on Twitch, while supposedly using cheats that can not be detected while live streaming - unless you know what you are looking at.
Upon the player's seemingly avoidable death, JGOD explains that the cheaters have "no awareness" because "he is used to the game playing so much for him."
As JGOD continues to analyze the VOD, he points out that another red flag for cheaters is a circular minimap. He explains that people who don't use cheats will always use a square minimap if they are good, as it provides you with more information and covers a broader area than the round minimap.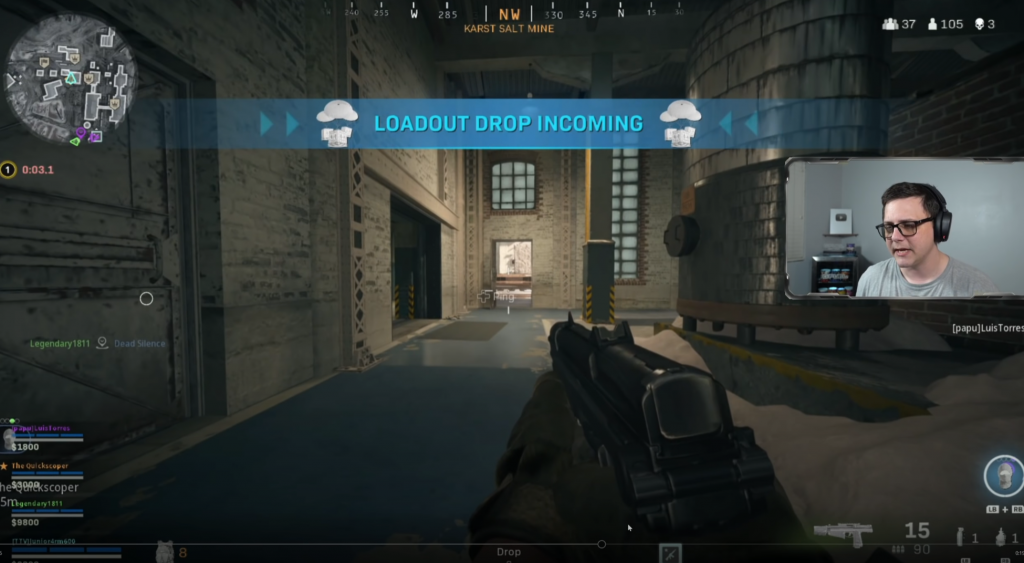 Furthermore, JGOD shows several instances from the VODs where the alleged cheater is almost always locking on his target, without even knowing that they were there.
Another dead giveaway, JGOD explains, is when players are sitting on a lot of money they don't need to spend as they already have everything they need.
JGOD strongly disagrees with people who are publicly using cheats to "prove the point" or to "raise awareness", as he thinks that the only thing Activision cares about is if you leave the game, and that's the only metric that matters.
"I think the problem with the mentality is a lot of people are just like: 'If I can't beat them, I'm gonna join them', which then you send a false positive that the game is doing better than it is because that means that you are driving new members to the game," he explains. "On the shareholders' side, all they see is new people are coming to the game daily - we are not doing anything wrong, we don't need to change anything."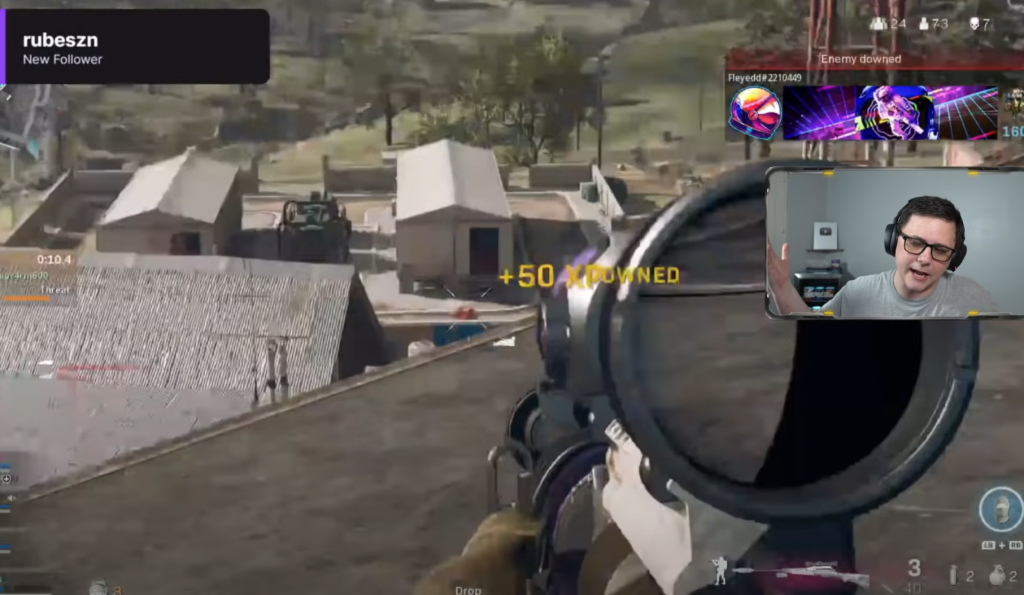 JOGD says that he loves playing COD games, and that's why he doesn't want to leave them, but that at the moment, Warzone is "basically unplayable".
"You expect me to just stop playing the game? Because, when there are no hackers, I enjoy the game a lot. I don't have any issues with the game beyond maybe, you know, the weapons that were broken for a while," he said. "There's a lot of issues with the game as a whole, but they are not necessarily game-breaking, like cheaters literally coming in and destroying any fun that you can have with the game."
Ultimately, JGOD says that he is sad because it seems that no action is being taken by Activision to actually combat the cheating and that all those tweets about banned players are just a masquerade for shareholders, and the real solution needs to be a good anti-cheat system that will block hackers before they enter queues and ruin the game for everyone.
---
For more Call of Duty news, be sure to check out our dedicated section or some of our MW2 Guides & Tutorials below:
Modern Warfare 2 Guides - Jack Links Skin | Unlock All Operators | Check Server Status | Get Twitch Drops | Post-Credit Scene Explained | Unlock Gold Camo | Get Burger Town Operator | MGB Nuke | Unlock Every Weapon | All Killstreaks| Safe Code Locations|Check KD Ratio|XP Farm Trick|Chopper Gun Glitch|Weapon Tuning|Change Name Color|Hardcore Tier 1 Mode| Turn Off Crossplay|Steam Deck| Raid: Atomgrad | How To Play "Support A Team" | Unlock Orion Camo | Aim Assist Settings | 
Modern Warfare 2 Fixes & Issues-Best NVIDIA GeForce Drivers | Dev Error 6036 | MW2 Missing Items | Unlimited Tactical Sprint Bug | Stuck On Installing Bug | Display Name Not Allowed Bug|Gold Camo Not Unlocking|Voice Chat Not Working| Display FPS Counter | 
Best Modern Warfare 2 Loadouts -  Best Weapon Tier List |  M4 Loadout|  PDSW 528 Loadout|TAQ-V Loadout|M4 Loadout|Fennec 45| No Recoil M4 Loadout | SA-B 50 Loadout | Kastov-74U Loadout |