Twin brothers Matthew "Skrapz" and Bradley "wuskin" Marshall, 23, are the UK's biggest names in competitive Call of Duty, having started out on Black Ops 3 back in 2016. 
After playing both alongside and against each other throughout their career, the twins reunited this year on the London Royal Ravens squad in the newly rebranded Call of Duty League - which took on a franchise model comparable to Overwatch esports.
This culminates in the Call of Duty League Championship later this month, although after a rocky season placed them in the middle of the standings, the London Royal Ravens are hoping to prove themselves against the frontrunners in the upcoming playoffs. 
So what's their plan of action? We speak with Skrapz and wuskin about what's next.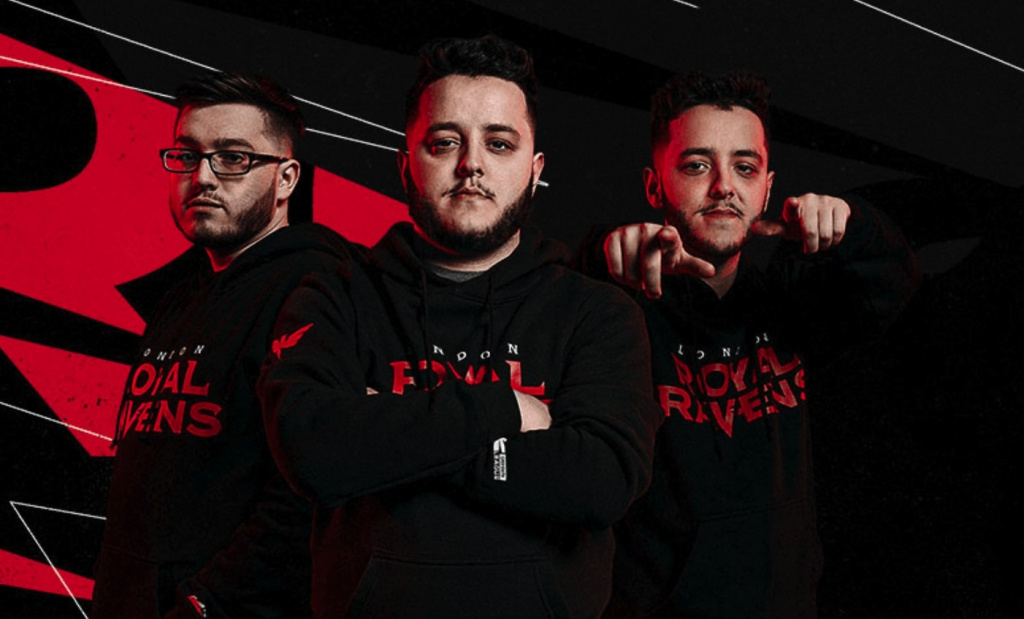 Dylan, Skrapz and wuskin of the London Royal Ravens (Picture: CDL/London Royal Ravens) 
So how are scrims going since the last home series? Are you feeling confident going into the Playoffs?
Skrapz: We're feeling good. We've been scrimming every day, two to three sets a day. That's what it is throughout the year more or less. [We're] looking forward to it, getting better and better day by day. 
We're learning a lot as a team, not taking any of these days for granted, [we] keep telling each other that, we're pumped. This is the big moment that you work hard for all year, so we can't wait. 
I look at it like any other event. You can't just start putting more time in now than you was last week because it's Champs. It's just another event in my opinion, I'm not taking it any different. I'm on everyday and playing everyday.
Are you experimenting with new tactics?
Skrapz: You could use that word. That's a good word. I'd say adding a few more things into the collection, especially in Search and Destroy; having a few more plans in mid-map adjustments is always game-changing. So you could say we're adding a bit more into the gameplay in that aspect.
Obviously you'd ideally want to be top of the table at this point, but have you generally been happy with the Ravens' performance over the past year?
Skrapz: Nah, obviously not. I mean if you're not winning, you can't be happy. The mentality is always that way, if you ain't first you're last, so of course not. 
It's on us at the end of the day and we didn't place where we wanted to place. The competition in this league is probably the highest it's ever been so you can't really complain. Like I said, it's what we work for and what we care about is [placing] first, but it's not always that way and hopefully at Champs we can pull it off. 
I spoke to wuskin before who said you can beat the top teams in scrims but when it comes to events it just doesn't happen - is this still the frustration you're having? 
Skrapz: I wouldn't say it's frustrating because these teams we're losing to on a weekly basis at these events… I'm pretty sure we've had like 12 to 15 losses over the season to the top three teams. So it is frustrating in that aspect but, like I said before, the competition is so high I also sort of understand it. 
I obviously don't like it because I want to beat all of those guys, but then they want to beat me. But I've just got to take that on the chin. We have as a team and hopefully we'll get all three of them back at Champs.
It's been the first year of this rebranded Call of Duty League, how have you found it in comparison to previous years when it was under a different format?
Wuskin: I feel like it's very different but I feel like the obvious reason behind it is COVID-19. If coronavirus didn't happen then who knows how the year would have gone. 
I feel like [organisers] have done well with what they've been dealt with, for all we know we could have had nothing and everything could have been stopped so, we're lucky in that aspect. But it's hard to comment on that because of the virus. 
Has the impact of the pandemic, with the league going online, taken away from your enjoyment of it?
Skrapz and Wuskin: I'd say it's the game [Modern Warfare] to be honest. 
Wuskin: I still enjoy it, don't get me wrong, I love competing but it's pretty hard to enjoy practise like day in day out when you're smashing it. But as soon as you get to an event, or when you're competing, the feeling is always the same - that's what you go for, it's always a good feeling.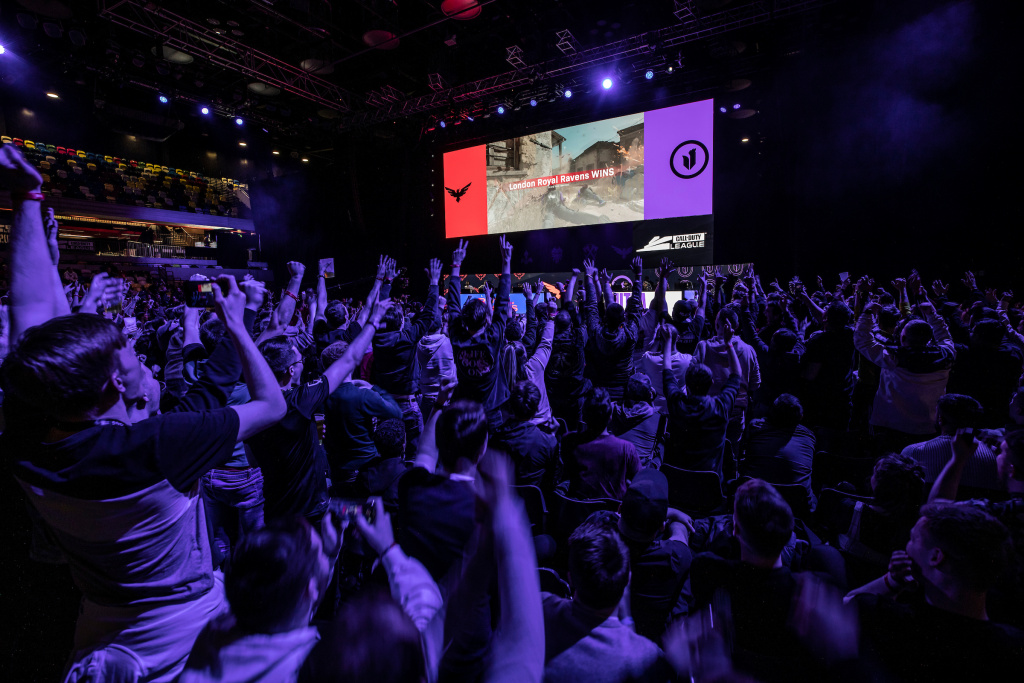 The London Royal Ravens Home Series event at the Copperbox Arena before the pandemic (Picture: Robert Paul/CDL) 
There's been a lot of general frustration with Modern Warfare and online issues among pro players, where does the majority of that frustration come from?
Skrapz: Let's not get into this topic man. I'm not long woke up and the last thing I want to talk about is the state of Modern Warfare, I'll tell you that *laughs*. I'd be here all day talking to you. 
The playing online situation, for me, I'm not even arsed. I don't care one bit about that, I don't care at all about playing online, it's definitely the right way to go about it, like the whole virus it's a joke and we don't want to risk anybody getting that, so I totally understand the online aspect of things. I don't mind that, it's just a game and a frustrating one for sure. 
This is the first time in history we've had a Call of Duty as such, it's something new to us, we've been doing this for 14 years, it's just something new and it's frustrating but other than that, can't complain man. 
What are your hopes for the next Call of Duty title? 
Skrapz: Just hoping it saves us really and brings out a banger. If they bring out a banger game and it's amazing, couldn't ask for anything more. 
Just more logical. Just more logical Call of Duty. In my opinion, how Call of Duty is supposed to be played, how it has been played. There's just so many things that changed [in Modern Warfare] that didn't make sense at all in my opinion. But it's not for me to make those decisions.
8 more days of practice on MW, not enjoyed a single bit of this game not once this year. For the first time in 14 years. Praying next year is better 🙏

— skrapz (@skrapzg) August 12, 2020
You two have played together before and on separate teams, but what's been the best thing about playing on the same side this year?
Wuskin: There's a bunch of aspects you can look at. It's the first year of franchising, I'm with my identical twin brother, that's all I can say. That's a blessing in itself.
I'm just very fortunate to have somebody here with me in these tough times in the world, it helps a lot. There's a lot of things in and out of game, it helps a lot. 
Are you hoping to stay together as long as possible as a unit?
Skrapz: F*ck knows, [to wuskin] what do you wanna do mate? 
Even last year on Black Ops 4, when we went on different teams, I think, honest to god, the greatest feeling I've ever had is playing with [wuskin], and after that, at number two, the greatest feeling is playing against him. 
It's just, honest to god, when I play against him, I never ever ever in my life got excitement like it against somebody else. I don't know what it is, the build up to it, just laughing at each other, just giving each other sh*t. That's one thing I do miss and love doing with him because I don't have that with anybody else. 
But I wouldn't take anybody else on my team because like we said that's a dream come true and something we've always wanted. Being on the same team as my brother, not many people can say they've done that and there's no feeling like it, for sure.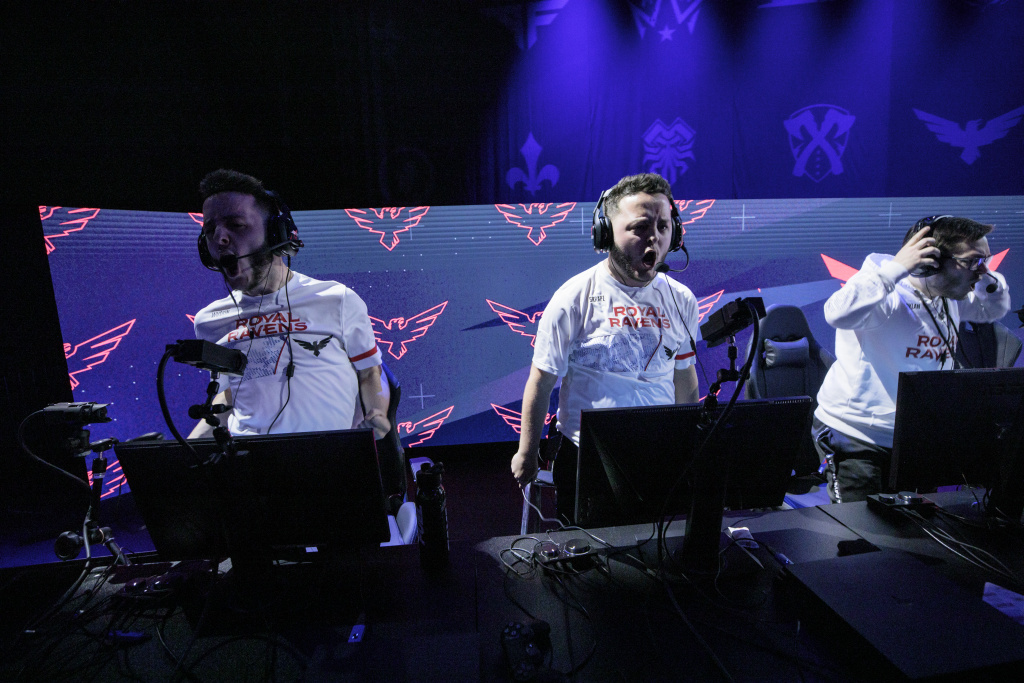 Skrapz and wuskin at the London Home Series (Picture: CDL/Robert Paul)
There's been speculation around Call of Duty returning to 4v4 teams, have you heard anything about that? How would you feel if that did happen? 
Skrapz: Honest to god, I've heard just as much as you have. I've seen a lot of big dogs talking about it in interviews and on Twitter, and it is becoming more and more popular. I wouldn't mind to be honest if it was 4v4 or 5v5, so I don't really mind. 
Wuskin: People have always asked me whether 4v4 or 5v5, and I've never really even cared, I've never looked at it like that if that makes sense. 
Skrapz: It's obviously a big difference, you've got an extra two players on the map. But we've been doing this sh*t for ages now, played both for ages, so I don't really mind I'll play either. 
What's the plan after Champs?
Skrapz: Heading straight home straight after Champs, the latest the 1st September, and literally just staying at home for however long, setting up the stream there, Warzone, day to day, same sh*t really. Grinding everyday and just getting on. 
What's the first thing you're going to do when you're back in the UK?
Wuskin: Oh my god, man. Mine is food. 
Skrapz: I'll probably get in the car with my mum and that, go straight to McDonald's, get two double sausage and egg McMuffin meals, go home, eat and chill. 
Wuskin: I can't wait. 
That's the dream. I want it now, now you've said it. 
Skrapz: *laughs* Exactly! 
They have McDonald's in the US though?
Skrapz: It's f*cking sh*te here. It's absolutely sh*te. 
Wuskin: The breakfast here compared to back home, it's a different ball game. 
Skrapz: Everywhere I've been outside of home mate, I swear. The breakfast is not even close. It's not even on the same level, not even remotely close to how nice it is at home. 
That's crazy, I always thought McDonald's was meant to be bigger and better in the US. 
Skrapz: Same. I mean the meals and that are nice, it's just the breakfast. You can't even get doubles or anything. I can't wait to go home. 
The Call of Duty League Playoffs start Wednesday 19th August. You can catch all the action streaming on YouTube.