Call of Duty developer Raven Software recently hinted at major map changes headed to the tropical island of Caldera. This latest development came after players complained about the lack of POIs near the centre of the map. However, recently, insiders teased that even more changes might be coming in future seasons of Warzone Pacific, including a brand-new map called "Resurgence."
Is Warzone Pacific getting a new map in Season 2?
According to insiders Tom Henderson and TheMW2Ghost, Rebirth Island might be replaced by a new map called "Resurgence." This information was revealed during a YouTube live stream on 29th January, during which the two discussed several details regarding the next-gen Call of Duty game, Warzone 2.
TheMW2Ghost explained that he was told that there was "a new Rebirth" or "possibly a new theme version" of the map but cautioned that nothing was confirmed yet.
Unfortunately, there are no details about the map's size or location; however, Henderson and TheMW2Ghost suspect the new map will be released in the near future.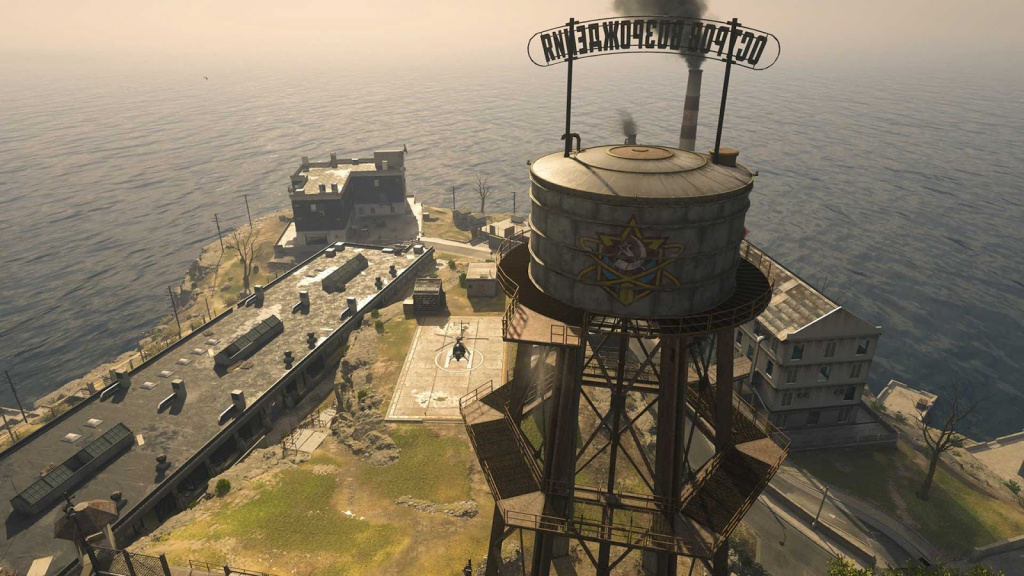 Beyond this, the leakers also suspect that the new map is a major factor regarding the delay of Warzone's second season, noting that the developers might be getting the new map ready for Warzone's second-anniversary celebration in March.
TheMW2Ghost noted contacting another leaker, who revealed, "March 10th is Warzone's anniversary." They continued, saying the date "coincides with Season 2" and
"could be the reason why there was a big delay."
Henderson seemed to agree, saying, "I think that the Resurgence map for March, that does seem possible."
A different leaker, TheGhostOfHope, echoed this, noting that "there is a possibility" the Resurgence map will be released during Warzone's anniversary, either at the launch of Warzone Pacific Season 2 Reloaded or Season 3.
"[I have] no idea if it'll replace or rotate with Rebirth Island," the leaker also said.
New Resurgence map should be in Season 3. No idea if it'll replace or rotate with Rebirth Island.

— Hope (@TheGhostOfHope) January 27, 2022
At this time, there isn't much evidence to support these claims. However, previous reports from these leakers have proven reliable in the past.
We will endeavour to provide further updates as more information becomes available.
Don't forget to check out our dedicated Call of Duty section for news, loadouts, tier lists, leaks and much more.
Featured image courtesy of Activision.
---
For more Call of Duty news, be sure to check out our dedicated section or some of our MW2 Guides & Tutorials below:
Modern Warfare 2 Guides - Jack Links Skin | Unlock All Operators | Check Server Status | Get Twitch Drops | Post-Credit Scene Explained | Unlock Gold Camo | Get Burger Town Operator | MGB Nuke | Unlock Every Weapon | All Killstreaks| Safe Code Locations|Check KD Ratio|XP Farm Trick|Chopper Gun Glitch|Weapon Tuning|Change Name Color|Hardcore Tier 1 Mode| Turn Off Crossplay|Steam Deck| Raid: Atomgrad | How To Play "Support A Team" | Unlock Orion Camo | Aim Assist Settings | 
Modern Warfare 2 Fixes & Issues-Best NVIDIA GeForce Drivers | Dev Error 6036 | MW2 Missing Items | Unlimited Tactical Sprint Bug | Stuck On Installing Bug | Display Name Not Allowed Bug|Gold Camo Not Unlocking|Voice Chat Not Working| Display FPS Counter | 
Best Modern Warfare 2 Loadouts -  Best Weapon Tier List |  M4 Loadout|  PDSW 528 Loadout|TAQ-V Loadout|M4 Loadout|Fennec 45| No Recoil M4 Loadout | SA-B 50 Loadout | Kastov-74U Loadout |