Seattle Surge nearly achieved a breakthrough match against top team Atlanta FaZe, yet their winning momentum was stunted by technical issues and a deadly play from McArthur "Cellium" Jovel.
On the opening day of the Call of Duty League's Minnesota ROKKR Home Series, the match between Seattle Surge and Atlanta FaZe was expected to be an easy win for the latter - with Seattle placed near the bottom of the standings with only 40 points. 
For the first two games however on Hardpoint and Search and Destroy, Seattle managed to defy expectations - going up 2-0 against one of the best teams in the Call of Duty League. 
When momentum appeared on their side however, the entire Call of Duty League production went down due to technical issues connected to the online format - delaying the rest of the match for 45 minutes.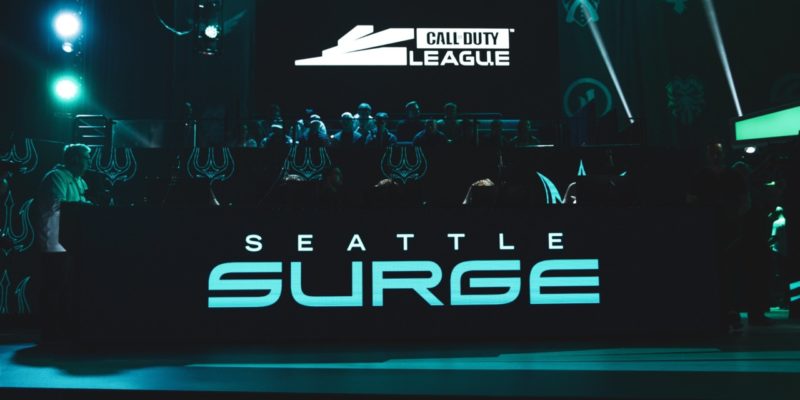 Seattle Surge are near the bottom of the leaderboard (Picture: Call of Duty League)
Concerns this could defuse Seattle Surge's winning streak weren't unfounded either - with Atlanta FaZe managing to pull off a reverse sweep to win 3-2. 
The final Search and Destroy round was especially close. It went all the way to eleven rounds, with FaZe's Cellium managing to pull off a winning play mere seconds before Seattle Surge's Sam "Octane" Larew could plant the bomb. 
It was all down to Casey "Pandur" Romano to plant the bomb before the timer ran out, but the game ended seconds before it was fully planted - giving Atlanta FaZe the win. 
Following the game, Octane didn't exactly hold back his frustrations on Twitter, describing the Call of Duty League as "laughable" and claiming "competitive integrity is nonexistent". 
Pandur was also unsurprisingly frustrated, screengrabbing the final moments to spotlight how close they were to taking the match. 
Of course, frustration and the online format of the Call of Duty League isn't new - with OpTic Gaming LA previously highlighting a glitch issue at the last home series. 
While this is undoubtedly a disappointing start for Seattle Surge, it's also the most exciting the roster has looked throughout the whole season - so hopefully they'll be able to pick up some wins across the weekend. 
The Call of Duty League Minnesota ROKKR Home Series is available to stream on YouTube.