2020 has been a year filled with amazing Twitch Rivals events and there's one more coming that'll be sure to draw the attention of every battle royale fan, especially of those who play Call of Duty: Warzone.
FaZe Clan, one of the most important esports organisations in the world, joined forces with Twitch to put together the FaZe Face-Off Twitch Rivals event.
Here's everything you need to know about it. 
FaZe Face-Off Schedule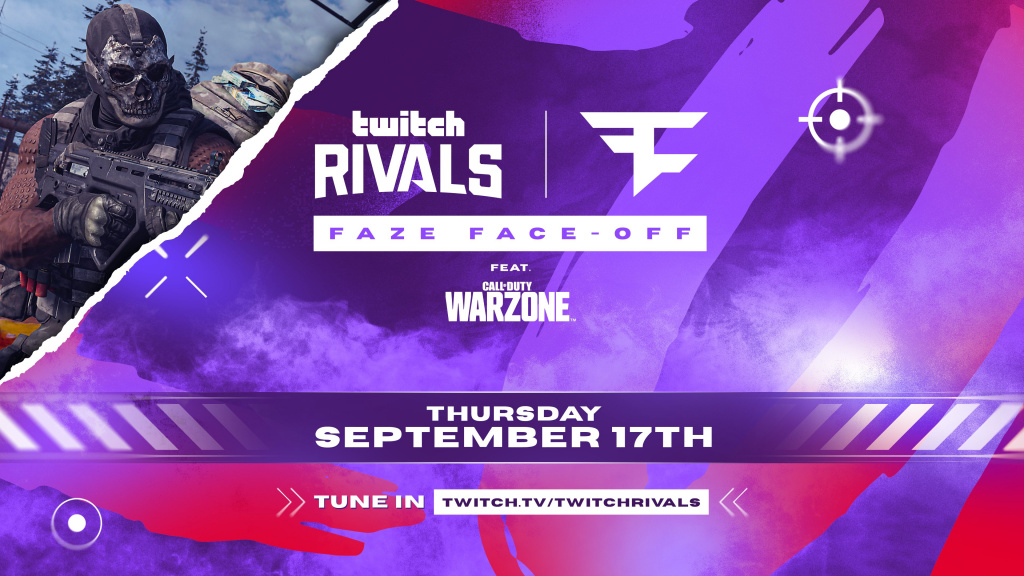 The Warzone competition will kickoff on 17th September 17 at 2:00 PM PT (10:00 PM BST).
There's no official schedule set by either FaZe or Twitch, however, we can assume the event will run for four days, ending Sunday, 20th September as per usual if we go by other Twitch Rivals event schedule's.
FaZe Face-Off Teams
So far, the full list of competitors is not yet available, but rest assured you can expect it to be filled with the most important names in the gaming community. 
Read more: Warzone - How to unlock R9-0 Dragon's Breath fire rounds
At the moment, here are the confirmed names set to be participating in the tournament:
Symfuhny
Vikkstar123
Aydan
Ben Simmons
Josh Hart
Zach LaVine
Marshmello
Lil Durk
Carnage
FaZe Face-Off Prize Pool
An impressive $75,000 pot is set for this Twitch Rivals event. No further details in regards to how the prize pool will be split have been shared as of yet.
Where to watch the FaZe Face-Off
While most likely every participant will be allowed to stream their personal POVs, we've linked the official Twitch broadcast down below for your convenience. 
For more on Warzone, check out the best FiNN LMG loadout according to Nickmercs or everything you need to know about the CashApp tournament.