A  mysterious green gas is spreading across Verdansk, and it converts dead Warzone players into mindless zombies.
A green cloud of radiation started spreading above Verdansk and asides from killing players, it is also turning them into zombies instead of sending them to a gulag.
Players are reporting that you can only become a zombie if you are playing in squads with at least one player remaining in human form, while solo players are simply staying dead. 
As soon as you step into the zone with the green gas, you will immediately start to rapidly take damage and if the radiation kills you, you will respawn right there where you died, but as a zombie with unique abilities.

(Picture: Activision)
The skillset which you get as a zombie is the same one featured during the Haunting of Verdansk event. You possess a really strong and fast melee attack with bare hands, you can jump like Michael Jordan in Space Jam, and run really fast.
You also have gas grenades at your disposal, as well as powerful EMP strikes around you, but with a long cooldown.
Asides from radiation zones and zombie players, the Shipwreck and Prison areas on the map are now marked with huge orange circles with a red nuclear symbol on them.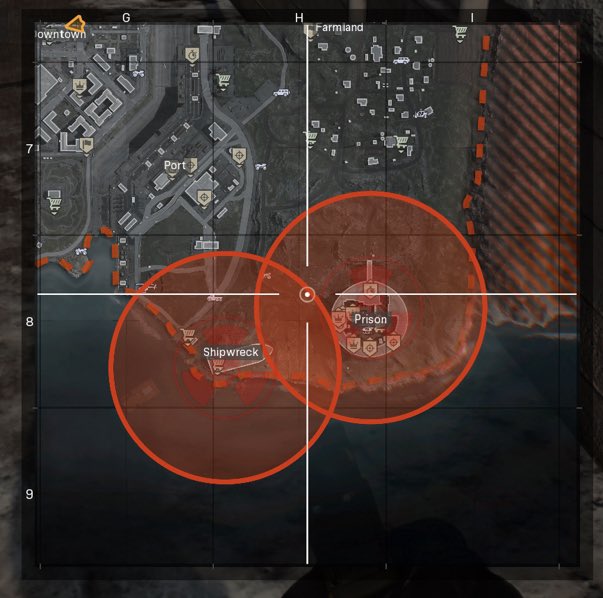 (Picture: Activision)
The message is quite clear here, those are the epicentres of the contamination and are about to get nuked. The Verdansk nuke event has been heavily rumoured for months now, and just recently, warheadless nuclear missiles started falling on Verdansk seemingly completely random.
This all should lead to a rumoured new 80s themed Warzone map and the start of Season 3.
Call of Duty Warzone Season 3 is expected to start on 22nd April 2021.
---
For more Call of Duty news, be sure to check out our dedicated section or some of our MW2 Guides & Tutorials below:
Modern Warfare 2 Guides - Jack Links Skin | Unlock All Operators | Check Server Status | Get Twitch Drops | Post-Credit Scene Explained | Unlock Gold Camo | Get Burger Town Operator | MGB Nuke | Unlock Every Weapon | All Killstreaks| Safe Code Locations|Check KD Ratio|XP Farm Trick|Chopper Gun Glitch|Weapon Tuning|Change Name Color|Hardcore Tier 1 Mode| Turn Off Crossplay|Steam Deck| Raid: Atomgrad | How To Play "Support A Team" | Unlock Orion Camo | Aim Assist Settings | 
Modern Warfare 2 Fixes & Issues-Best NVIDIA GeForce Drivers | Dev Error 6036 | MW2 Missing Items | Unlimited Tactical Sprint Bug | Stuck On Installing Bug | Display Name Not Allowed Bug|Gold Camo Not Unlocking|Voice Chat Not Working| Display FPS Counter | 
Best Modern Warfare 2 Loadouts -  Best Weapon Tier List |  M4 Loadout|  PDSW 528 Loadout|TAQ-V Loadout|M4 Loadout|Fennec 45| No Recoil M4 Loadout | SA-B 50 Loadout | Kastov-74U Loadout |