Warzone Season 4 Reloaded is just around the corner and Activision has just shared almost all the details about the update.
The mid-season 4 update is coming to Warzone on 14th July at 9 pm PT / 6 pm ET / 11 pm BST and it brings an abundance of new content.
Warzone will get a new objective-based mode, called Payload, which will see two teams of 20 players battling against each other in an effort to secure the payload, either to escort it successfully or to stop another team from doing it.
It will also come with two new functional weapons, the OTs 9 and Mace, a new Gifting feature that will allow you to gift other players, and much more.
With so much new content, you probably want to know how much free space will you need to instal the update.
We have all the details you need to know here.
Warzone Season 4 Reloaded update download sizes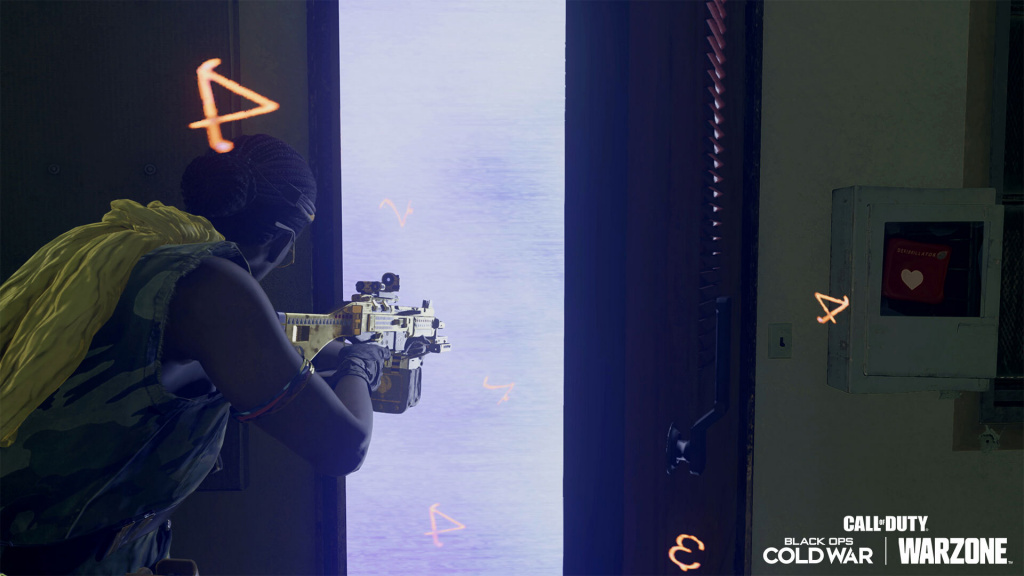 Activision has released all the details when it comes to Season 4 Reloaded file size, so we now know exactly how much free space will you need on your drive to install the update.
As expected, the Season 4 Reloaded update file size is not as big as the ones that come with season updates, so you will not need to worry that you will not have enough space to install the update.
Check out the update sizes for Warzone Season 4 Reloaded below:
PlayStation 5: 8.9 GB
PlayStation 4: 8.9 GB
Xbox Series X / Xbox Series S: 9.2 GB
Xbox One: 9.2 GB
PC: 9.2 GB (Warzone Only) / 10.4 GB (Warzone and Modern Warfare)
If you own Black Ops Cold War and want to play both games, you will need to allocate more space in order to instal Season 4 Reloaded updates for both Warzone and Cold War:
PlayStation 5: 17.9 GB
PlayStation 4: 14.5 GB
Xbox Series X / Xbox Series S: 21.3 GB
Xbox One: 11.4 GB
PC: 13.0 GB (without HD Pack) / 21.2GB (with HD Pack)
Keep in mind that you don't need to install the Black Ops Cold War update if you don't plan on playing that game as well. If you only play Warzone, you can skip the BOCW update completely.
Don't forget to check out our dedicated Warzone section for news, gun guides, patch notes, weapon tier lists and much more.
---
For more Call of Duty news, be sure to check out our dedicated section or some of our MW2 Guides & Tutorials below:
Modern Warfare 2 Guides - Jack Links Skin | Unlock All Operators | Check Server Status | Get Twitch Drops | Post-Credit Scene Explained | Unlock Gold Camo | Get Burger Town Operator | MGB Nuke | Unlock Every Weapon | All Killstreaks| Safe Code Locations|Check KD Ratio|XP Farm Trick|Chopper Gun Glitch|Weapon Tuning|Change Name Color|Hardcore Tier 1 Mode| Turn Off Crossplay|Steam Deck| Raid: Atomgrad | How To Play "Support A Team" | Unlock Orion Camo | Aim Assist Settings | 
Modern Warfare 2 Fixes & Issues-Best NVIDIA GeForce Drivers | Dev Error 6036 | MW2 Missing Items | Unlimited Tactical Sprint Bug | Stuck On Installing Bug | Display Name Not Allowed Bug|Gold Camo Not Unlocking|Voice Chat Not Working| Display FPS Counter | 
Best Modern Warfare 2 Loadouts -  Best Weapon Tier List |  M4 Loadout|  PDSW 528 Loadout|TAQ-V Loadout|M4 Loadout|Fennec 45| No Recoil M4 Loadout | SA-B 50 Loadout | Kastov-74U Loadout |