Blizzard recently shared plans
for the upcoming Hearthstone esports season, with the Hearthstone Masters. This is separated into three tiers: Hearthstone Masters Qualifiers, Hearthstone Masters Tour and, finally, the Hearthstone Grandmasters. Whilst the Qualifiers are, obviously, the entry level of competition and open to all eligible players, you have to win a qualifying event to get into the Masters Tour, which presumably is used to feed into the Hearthstone Grandmasters, of which no more details were initially shared. As reported by Inven Global, the secret that was the Hearthstone Grandmasters – the highest tier of of the next season of Hearthstone esports – has started being exposed, with the format, prize money and invited player list being leaked.

With no starting date yet, Hearthstone Grandmasters is expected to start shortly after the Hearthstone World Championships, with the format looking as follows:
Hearthstone Grandmasters will consist of two seasons per year, with each season lasting eight weeks
Each region will have 16 players competing in Hearthstone Grandmasters. Those players are then split across two groups of eight
Participants play twice a week. They face off against each other following a double round-robin system, with players competing against others in their group two times in total over the course of a season
Matches are played Friday to Sunday, with the broadcast of one region stopping right before the next region starts
After the two seasons have ended, the two players who performed worst in season two in their respective region will be demoted and no longer play in Hearthstone Grandmasters
Hearthstone Grandmasters conclude with global finals. The specifics of this event are unknown, but the best players per region per season qualify. It is unsure if this means that the top players per group per season face off to determine who will be sent to the global finals
Specialist format will be used, with matches being a best of three
[caption id="attachment_107590" align="alignnone" width="600"]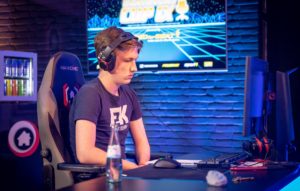 Credit: TaKeTV[/caption] Inven Global also found the names of some of the invited players, including all 15 European participants and 13 of the North American participants. This includes, but is not limited to:
George "BoarControl" Webb
Linh "Seiko" Nguyen
Thijs "Thijs" Molendijk
David "Justsaiyan" Shan
Brian "bloodyface" Eason
Be sure to read Inven Global's original report for the full list of leaked participants and the original report.