Black Matter's Hell Let Loose has been warmly received by the tactical shooter/milsim community, featuring large detailed maps, great squad-based gameplay, and a weapons and armour/vehicle system with two feet firmly in the realism camp.
And it really does feel like just the beginning for the game, with the 2021 roadmap promising new factions in the Russian forces, new maps, weaponry and features in an attempt to make the game the most attractive option for those that want to scratch that WW2 realism itch.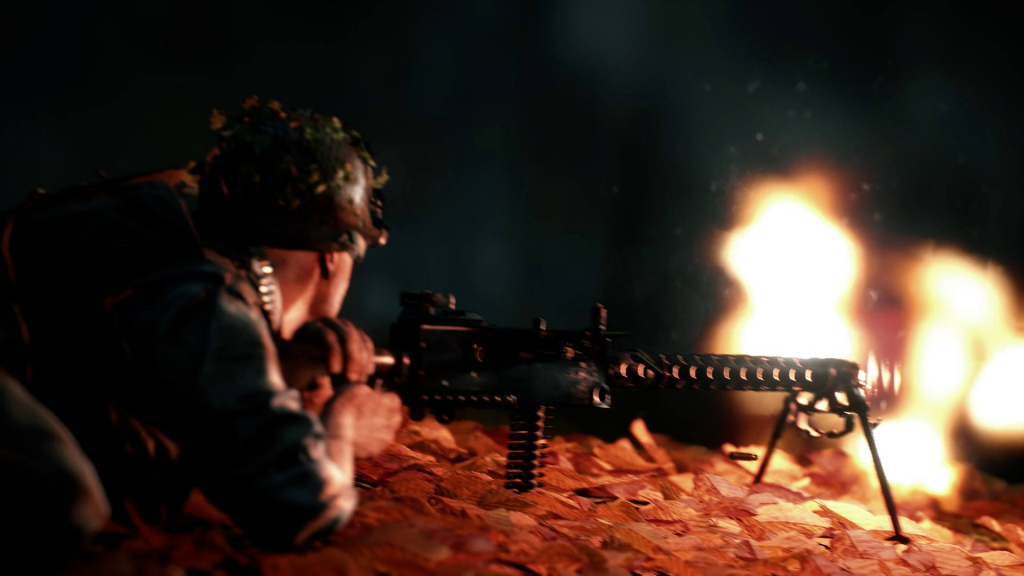 (Picture: Black Matter)
One issue that does affect the game though is poor performance and visual clarity with players complaining of low frames-per-second (fps) and anti-aliasing settings that can make the game a slog both to play and performance-wise.
Credit where it's due though things are much improved now than at launch and they can be even better by fine-tuning the settings and editing a few .ini files.
We breakdown your options to squeeze some more FPS and make spotting opponents that much easier.
Best settings for Hell Let Loose

(Picture: Black Matter)
We will first look at the settings that can be configured from the in-game menus. 
From the gameplay menu, we suggest you increase the field of view (FOV) to something higher than the standard 90. This will increase the amount you can see around your weapon improving your positional awareness.
A must from this menu is the Nameplate View Distance. For vehicles, team and unit get this ramped up to the max - 500m - as this will help you in discerning between your team and the opponent.
Marker Display and Ping Display Duration should also be increased to their maximum.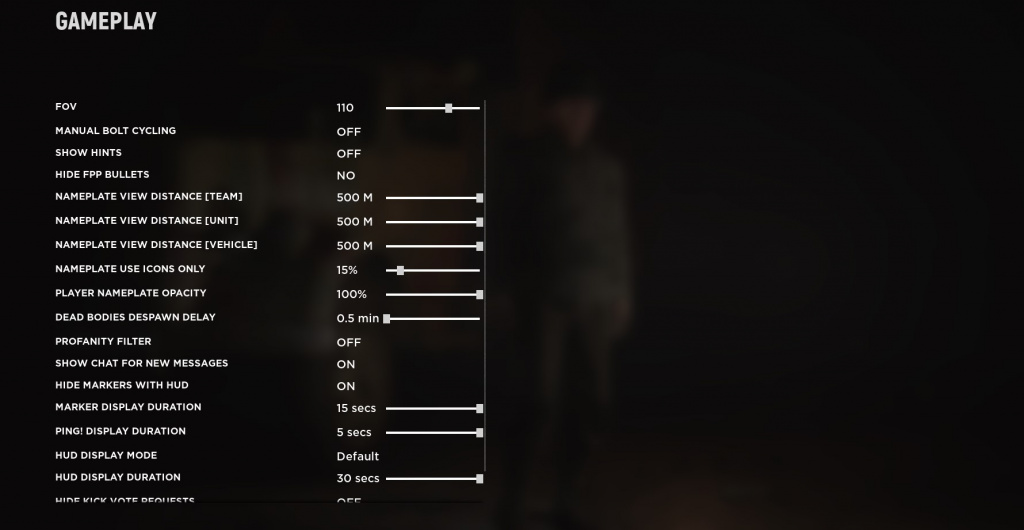 The gameplay settings menu for Hell Let Loose. (Picture: Black Matter)
Best graphic settings for Hell Let Loose
Now we take a look at the graphics settings and with this, we are looking to maximise performance and frame rate while maintaining those gorgeous visuals that make the game so enjoyable.
Set the resolution to your monitor's native.
For the vast majority of the advanced settings, we are setting those to "Medium" except for View Distance which we will set to "Epic".
Shadow Quality is also an interesting one and one which if you want can gain you good FPS increases. In HLL changing the Shadow Quality doesn't actually change how the shadows look but rather the distance at which they're drawn. At the lowest settings, you will actually see it draw them as you move. It's not as jarring as it seems and will improve your FPS massively.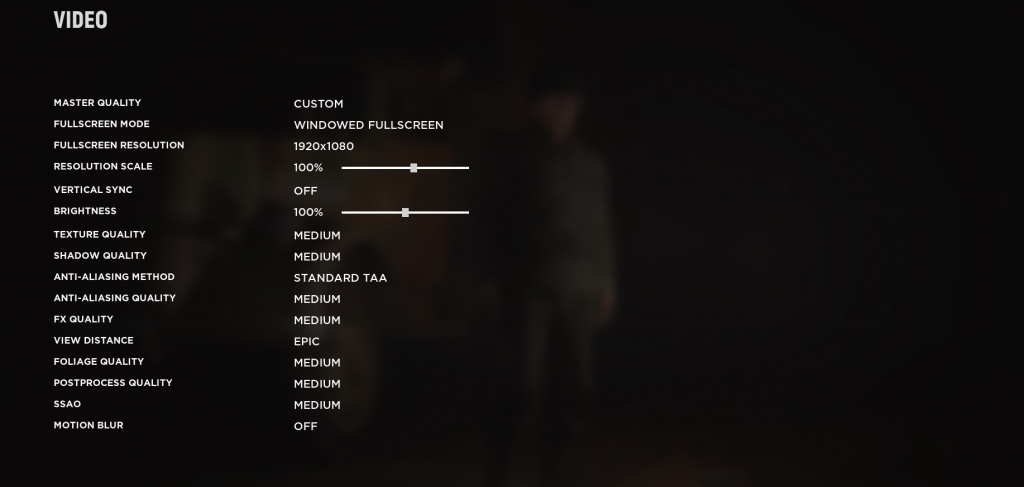 The graphics settings menu for Hell Let Loose. (Picture: Black Matter)
Motion Blur is also an obvious one to turn off. It reduces visual clarity and costs your FPS. Off, off, off.
TAA is set to standard, which in our opinion gives you the best sweet spot between visual clarity, graphics quality, and performance.
Advanced graphic settings for Hell Let Loose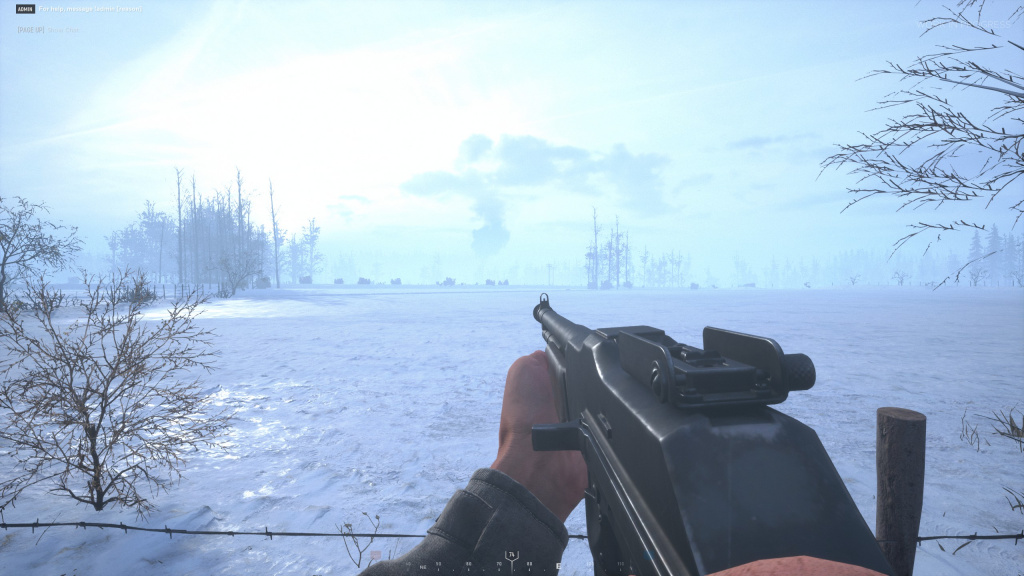 Hell Let Loose is a visually stunning game. (Picture: Black Matter)
There are several ways that players both improve the performance of HLL and also increase visual clarity. It involves editing some of the game's .ini files but it is all safe to do and easily reversible if you have any issues.
The first and easiest way to get some more FPS is by turning on DirectX 12 mode. 
To do so follow these instructions:
In Steam go to your Library and right-click on "Hell Let Loose".
Select Properties.
In General -> Launch Options enter: "-dx12" without the quotation marks.
Launch the game!
Players can also delete four video files from the game's files that have shown to improve FPS by 5-15fps. These videos are played when launching the game and an added benefit of deleting them is getting into the main menu faster.
Then can be found in: 
"Steam\steamapps\common\Hell Let Loose\HLL\Content\Movies".
Improving visual clarity
Now, visual clarity. Doing this won't improve your FPS or hinder it but will make things easier to see in the game, including those out to kill you.
To do this you will need to edit one of the game's .ini files - here is how.
Navigate to "C:\Users\*yourusername*\AppData\Local\HLL\Saved\Config\WindowsNoEditor".
Open the Engine.ini file in notepad.
Paste the following into it (without the quotation marks):
"[SystemSettings]
r.DefaultFeature.AntiAliasing=2
r.TemporalAACurrentFrameWeight=0.2
r.TemporalAASamples=64
r.TemporalAASharpness=.70
r.Tonemapper.Sharpen=1.15
r.PostProcessAAQuality=4
r.DepthOfFieldQuality=0
r.EyeAdaptation.Focus=1
r.EyeAdaptation.MethodOveride=2
r.EyeAdaptationQuality=2
r.HighQualityLightMaps=1
r.TonemapperQuality=1
r.Atmosphere=5
r.Shaders.Optimize=1
r.CreateShadersOnLoad=1
r.DetailMode=2
r.DOF.TemporalAAQuality=1
r.DefaultFeature.Bloom=1
r.BloomQuality=1
r.ViewDistanceScale=3
r.StaticMeshLODDistanceScale=0.4
[/script/engine.engine]
bEnableMouseSmoothing=False
r.TonemapperOutputGamut=0.80
r.Color.Mid=0.525"
Now set the engine.ini file to read only.
Launch the game!
It should be noted that when Update 9 is released Black Matter will be taking away the ability to manually edit .ini files. Though have no fear as the developers have confirmed that they will be creating a "Community" option in the settings menu that will turn on many of these features.
We will update this page with that information and if there are any further changes when it happens.