The second leg of the
Call of Duty League's 2021 season
has seen surprise roster switches shake up the standings, all in a bid to rival Atlanta FaZe's dominating run so far.
This culminates in this week's Stage 2 Major starting Wednesday 7th April, where all teams compete for the lion's share of the $500,000 prize pool.
As we head into crowning champions for Stage 2, here's some of the key matches and team shake-ups to look out for. 
1. LA Thieves revamp their squad without SlasheR
LA Thieves has undergone the most drastic switch over the course of Stage 2. While they finished a commendable sixth in Stage 1, their results have taken a significant downturn — finishing at the bottom of their group with a 1-4 win/loss record. 
The results are perhaps a byproduct of roster experimentation. Donovan "Temp" Laroda has been benched in favour of rookie Carlos "Venom" Hernandez, while Zack "Drazah" Jordan has been promoted from substitute status to replace veteran Austin "SlasheR" Liddicoat days before the Major. It's unclear if the latter move is permanent, with the team stating it was to give SlasheR "some time off".
But will this new roster, complete with Thomas "TJHaly" Haly and Kenneth "Kenny" Williams, turn their fortunes around? They'll have a tough climb starting in Round 1 of the elimination bracket, but this could be a necessary revamp to set them up for a stronger Stage 3 run. 
2. Will OpTic Chicago bounce back to form?
OpTic Chicago, while maintaining their position as a top tier team, haven't quite lived up to their potential so far. In the first Major, they were beaten 3-0 by New York Subliners and finished in fourth place. It was a surprise loss, albeit one where the team seemed aware of their faults, with Dylan "Envoy" Hannon stating there was "unacceptable blatant mistakes" afterwards on Twitter.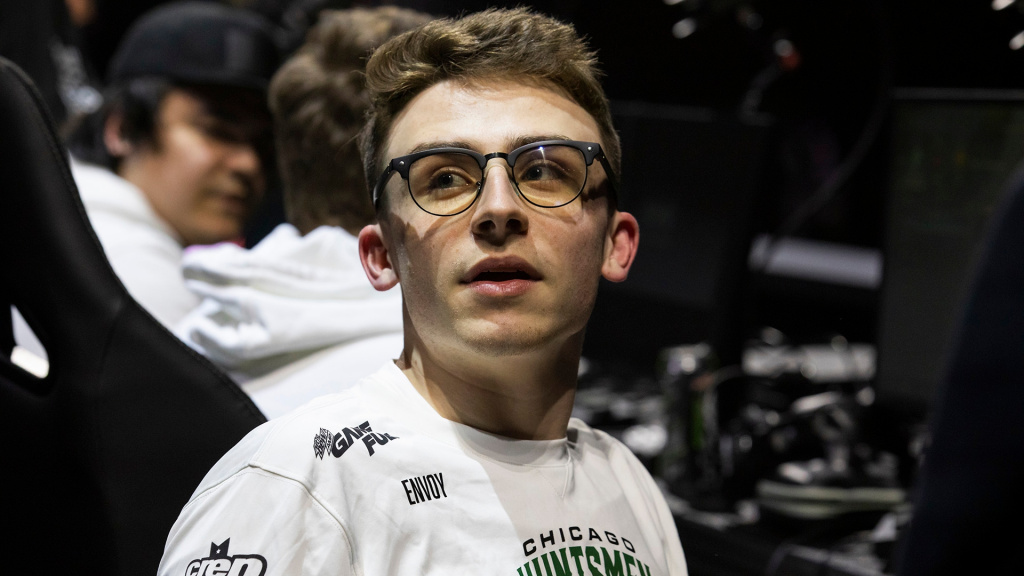 Will OpTic Chicago fulfill their potential? (Picture: CDL)
Their record for Stage 2 however has been a mixed bag, with surprise 3-0 losses against Minnesota ROKKR and Florida Mutineers. A key 3-2 victory over Dallas Empire however saved them from what could have been a significant knock down the standings, but it's still an uncomfortable, patchy showing for a team which features some of the best players around.
This Major is a chance to prove their win over Dallas Empire wasn't a fluke. With New York Subliners and Minnesota ROKKR on the upswing however, their path to maintaining their standing as one of the best teams won't be easy. 
3. Are London Royal Ravens back in the running?
The first leg of the 2021 season wasn't pretty for London Royal Ravens' fans. With Trei "Zer0" Morris stuck in the UK due to the pandemic and family emergencies forcing Alex "Alexx" Carpenter to return home, the team were left to pull together a roster with numerous temporary stand-ins. 
After having the worst team record in Stage 1, they've seen improvement during the second — beating both LA Guerrillas and LA Thieves. This turnaround can mostly be credited to the arrival of Zach "Zed" Denyer, who has been permanently added to the squad for the rest of the season.
While it's unlikely they'll rival the top teams this Major, this is the strongest London Royal Ravens have looked this season — so hopefully they can claw themselves away from the bottom pack. 
4. New York Subliners vs Dallas Empire
Every face-off between Dallas Empire and New York Subliners comes with spice. The end of the first stage saw James "Clayster" Eubanks and his squad chip at the heels of his former team Dallas Empire, pushing him one step closer to the redemption arc everyone is hoping for.
New York Subliners have only ballooned in strength since. They've matched Atlanta FaZe's 4-1 win/loss record in the groups, and they're now starting off in the winners bracket against Dallas Empire at the outset. Their previous match-up, despite losing 3-0, was close every round too — so there's every chance this could be the moment Clayster's squad ascends to new heights.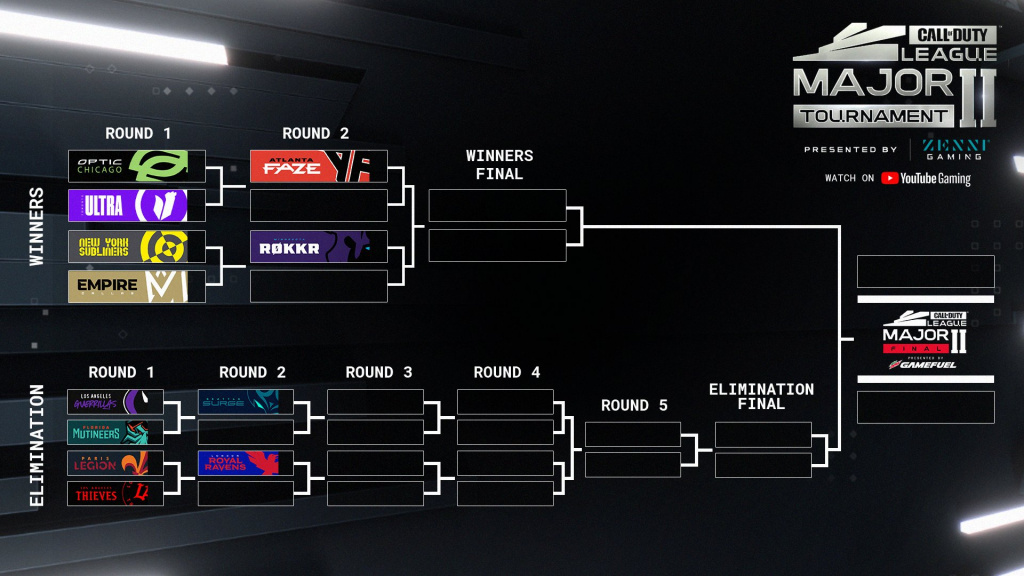 The bracket for the Stage 2 Major (Picture: CDL) 
5. Can anyone top Atlanta FaZe?
Atlanta FaZe have only dropped one game throughout the 2021 season so far; a surprise loss against LA Guerillas which ended their 11-game streak.
Despite the loss, it still feels like there's no team close to matching them. New York Subliners and Dallas Empire are their closest rivals on paper, yet without a win over Atlanta FaZe from either in official matches, it's hard to see them approaching their crown anytime soon.
While there's always room for surprises in the Call of Duty League, this second Major still feels like easy pickings for Atlanta FaZe. 
Call of Duty League Stage 2 Major kicks off Wednesday 7th April and runs until Sunday 11th April. You can stream the action on YouTube.