Before the League of Legends European Championship season started, fans were cautiously optimistic about Origen's roster. There was no doubt that the team had potential yet it didn't have the same level of star power as G2, Fnatic or Misfits.
Yet, after a slow start the team began to click and exceeded expectations in the Spring Split, coming second to G2 which there's no shame in considering just a few months later, G2 would go on to become the first ever MSI champions from Europe.
G2's success will only make Origen hungrier and who knows how good this team could be by the end of the season. To find out more about the roster's first season together, we caught up with Origen's top-laner Barney "Alphari" Morris during the first week of the LEC Summer Split.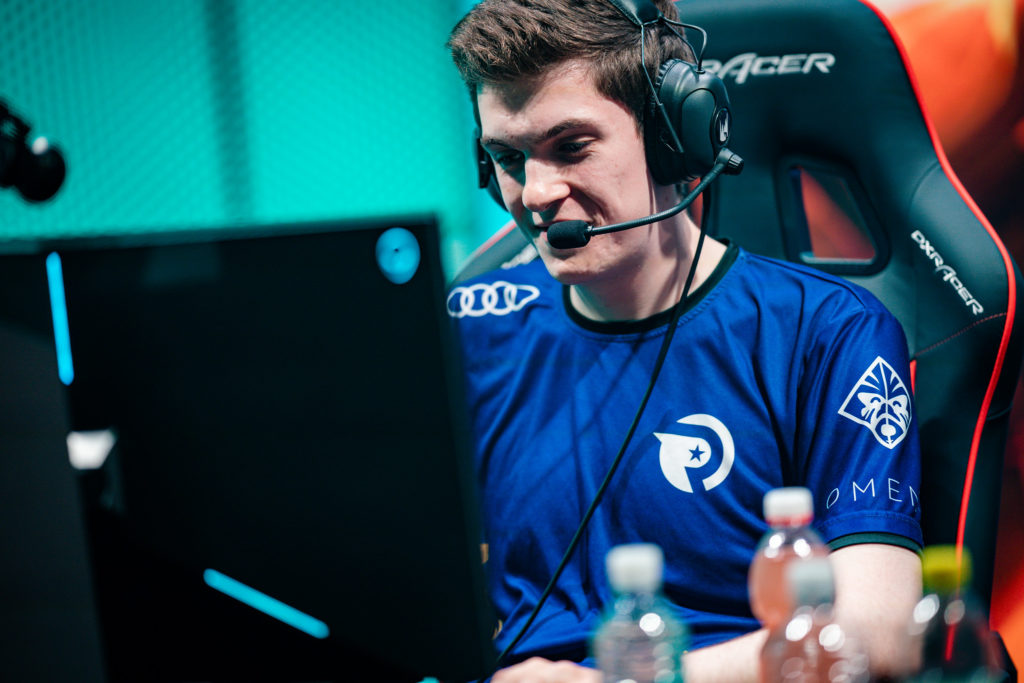 That was a pretty convincing win against Vitality, were you feeling confident ahead of that game?
I think everyone was feeling pretty confident, we've had quite good results in scrims but at the same time, we didn't really know about Vitality. They've been bootcamping in China and I feel like they're one of the teams in the LEC to be respected, at least during the regular season because they were quite a bit worse in the Playoffs. We were feeling confident but thought they'd be a good team and maybe would bring some weird things from China we hadn't seen in Europe.
Also can you talk us through the finals in Rotterdam? That was two very different days for you.
The first day of the finals against Fnatic obviously felt pretty good, we weren't very confident of beating them because we had pretty bad scrim results against them. We spent most of the week before, prepping for Fnatic and getting to the finals first which worked. It was pretty one-sided apart from the third-game which we don't talk about. It was really good to beat Fnatic, they had been our main scrims partners for a few weeks and things had been looking pretty bad but we pulled it back in our final week and fixed a lot of our problems.
Against G2 it felt pretty bad but at the same time after losing they were obviously really good, all of their players are really strong. We were just worse than them straight up, we played ok but we should learn from it.
I've seen quite a few people say that Origen don't stylistically match-up well against G2, do you think that's the case?
No I don't think G2 are a stylistic mismatch for us, they're just better than every other team in Europe so of course they look good against us. Stylistically I don't think there's anything that's really hard, they're very creative and play a lot of weird stuff which is something I think we can learn a lot from. There's more to playing League than what we think is good from our scrim meta - G2, Korea and China all have their own scrim meta. You saw at MSI weird stuff like Pyke top
being pulled out and Koreans just refusing to play Sona Taric, just banning it. Then against us in the finals they played funnel and Neeko bot-lane, just really weird stuff we would never think of. That's inspired us to be more creative.
Did that then inspire your Sona Tahm Kench bot-lane?
We're definitely thinking more about playing just what we think is strong and in general, being more open-minded about picks. I think you could credit a little bit of our comp today to losing to G2 in finals.
I think a lot of people forget that Origen's roster came together from all different teams. Was it hard gelling everyone together or did you naturally click?
It wasn't really a natural fit, it was definitely a lot of hard work. I think that showed quite a lot in the first few weeks of Spring, we were on very different pages on how we wanted to play and what we thought were strong champions. We were drafting stuff we weren't entirely comfortable with but we wouldn't really speak our mind about it. So that took some time to get over though we still don't entirely think the same way about the game but we're definitely getting there. So now we don't have to communicate as strictly I guess, people know now what to do and we have a lot of talks, well Alfonso (Mithy) talks a lot and we listen.
And finishing off, how are you feeling about going to Rift Rivals to face off against North America?
Yeah I'm excited, last year I missed my chances to play internationally which really sucked so it's exciting to play internationally again even if it vs America. I've got to make do with what I've got I suppose. I know Alfonso wants to get some revenge against TSM as well so we're hoping we peak for Rift Rivals then go back downhill for Playoffs, that's the plan.