Esports is a different beast in South East Asia, especially when it comes to League of Legends, with South Korea and China the kings. However, a new challenger could be emerging from the continent. The last few years, Western fans have helplessly watched the dreams shattered of Europe and North America's best players, slain by legendary South Korean teams such as SK Telecom T1 and Samsung. The last five
League of Legends World Championship
winning teams have all originated from Korea but this year, every international event has been won by Chinese organisation Royal Never Give Up, spearheaded by the iconic ADC, Jian 'Uzi' Zihao. A team from China or Korea will almost certainly claim the throne again this year but eventually one of their neighbours could legitimately challenge them for that crown - Japan.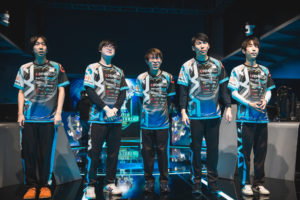 The world was introduced to their potential by Japanese LoL team Detonation FocusMe who shocked everyone during the Play-In stages, becoming the first team from the region to win a match at an international event, let alone make it out of groups. Considering the cultural differences in Japan, this was a sensational achievement. Until recently, esport tournaments simply haven't been viable in the country. An anti-gambling law introduced in the 1980s aimed at stopping the Yakuza abusing virtual poker tournaments was worded in a way which also prevented esports tournaments from offering decent prize fees for the winner. Simply put, it was near impossible for anyone in Japan to make a living competing in video game tournaments unless they always travelled abroad. On top of that, PC gaming is usually the platform of choice for the world's biggest esports titles but Japan's gaming market, much like the UK, is dominated by consoles. Two of the world's biggest console makers are Japanese companies, Nintendo and Sony, so it's no surprise that PC gaming has often been overlooked there. [caption id="attachment_106335" align="alignnone" width="600"]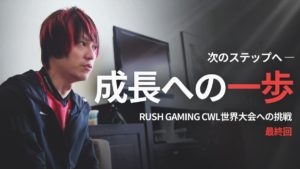 Source: Rush Gaming
[/caption] That in turn is actually why South Korea are so far ahead of everyone in the world of esports. Due to a lot of animosity towards Japan, the Korean public tend to avoid Sony and Nintendo products, opting for PC instead. On top of that, following a financial crisis in the country, Korea's government invested around $11 billion into their network structure hence why they sport the fastest internet speeds in the world. Japan are playing catch up but it's wonderfully promising to see that they can already produce a team like DFM who can hold their own against the world's best. Especially when you consider that everyone else has had a head start. LoL launched all the way back in 2009 but Japan had to wait until two and a half years ago for their own dedicated server. The server only has a player-base estimated to be under 100,000 which is in stark contrast to Korea's 2.2 million. DFM showed that the region, against all the odds, is improving and at an alarming rate - the potential for their future teams is outstanding. The team arrived on the world stage with a shock victory over Brazil's KaBuM e-Sports - a team infamous themselves for causing upsets at Worlds. DFM then nearly went one better, giving NA fans a scare as they came agonisingly close to upsetting Cloud9 in a 44-minute thriller. To escape their Play-In group, DFM had to defeat KaBuM one more time in an all or- nothing tiebreaker. They hadn't found a win since their opening tie but the Japanese team were able to make history, brushing KaBuM aside without conceding a single kill. A video released online showed the raw emotion of the Japanese commentators, one of whom couldn't hold back his
tears of joy
following the victory. You could see how much this meant. Their victory was more than just a simple upset, it was a monumental achievement and one that could have an exciting knock-on effect: this could kick-start a revolution in Japan.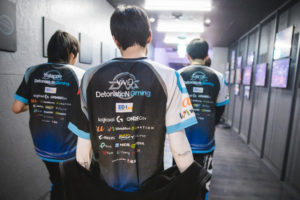 Riot Games are on a worldwide push to encourage new players and have been particularly trying to find more players in Japan with a set of bizarre commercials featuring a
cabbage mascot
. Having a team they can support and can challenge at the top level will only help attract more Japanese players and esports fans and it doesn't end at LoL either. Japan is slowly but surely beginning to have a bigger presence in the esports scene. Just a couple of weeks ago there was a Japan-only LAN tournament in Rocket League called 'Far East Rising' and Japanese Call of Duty champions Rush Gaming are beginning to make a name for themselves, including attending a CWL-sanctioned event in Anaheim, California earlier this year. On top of all that is Japan's already impressive history in fighting games, producing legendary players such as Hajime "Tokido" Taniguchi and Daigo Umehara of Street Fighter fame. We'll also surely elite players emerge for Nintendo's blockbuster release Super Smash Bros Ultimate later this year with Nintendo keen to help the game's esports scene blossom. DFM's amazing run was brought to an end by China's Edward Gaming in a stark reminder of who is still on top. Still, DFM has hopefully captured the imagination of budding gamers in Japan and could be the first step in a bright future for esports.
All images courtesy of lolesports on Flickr.