The final week of the North American League Championship Series would bring an end to what could be considered the most exciting and unpredictable split to date. While the final chapter for many of these teams will not come until the Regional Finals or a run at the World Championships, the four teams who had clawed their way to Oakland would not disappoint in the Third Place and Finals matches.
TSM cap late surge with a third-place finish
In the first match of the weekend, Team SoloMid would look to cap their impressive run to end the Split against the Spring Split runner-up 100 Thieves. While the match wouldn't mean anything more than gauntlet positioning for either team, it was clear that both teams wanted to send a message by claiming third place in the Summer Split Playoffs.
100 Thieves would come out swinging in game one, as Summer MVP candidate Kim "Ssumday" Chan-ho would turn a dominant performance on Gangplank into a 7/1/6 score line and a 100 Thieves victory. Despite once again starting bot laner Samuel "Rikara" Oh to start the series, 100 Thieves would quickly substitute in Cody "Cody Sun" Sun for the second game of the series in what was presumably a move to prepare for a predetermined team composition. This was quickly realised when Cody Sun was placed in a scaling Tristan composition in game two, but while the composition may have allowed 100 Thieves an early lead, mistakes in the mid-game would allow TSM to roar back and even the series. TSM and 100 Thieves would trade victories over the next two games, setting up a decisive game five to decide third place in the Summer Split. Playing in their third consecutive winner takes all game of the Playoffs, TSM would once again emerge victorious on the back of a balanced performance that showcased how far the team has come from some of their struggles earlier in the season. While 100 Thieves would fail to clinch third place, they still could advance to Worlds if Team Liquid could overcome Cloud 9 in the Finals. An impressive feat for a team's first year in League of Legends.
Team Liquid sweep C9 for back to back titles
The Summer Split Championship would feature two teams who had travelled very different roads to arrive at the Finals. Team Liquid had convincingly won the Spring Split Championship and entered the Summer Split as the favourites to win another LCS crown. Meanwhile, Cloud 9 would stumble after a major roster overhaul to start the Split and tumble all the way to the bottom of the standings after three weeks.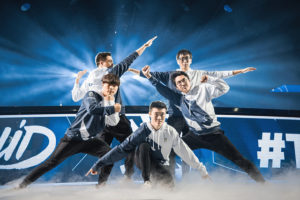 After a prolific finish to the season, Cloud 9 would find themselves in the Finals against Team Liquid through their innovation and ability to fluidly exchange members of their starting lineup to create better matchups. After Team Liquid secured a victory in game one, Cloud 9 would quickly turn to this tested strategy by swapping in their ace substitutes of mid-laner Greyson "Goldenglue' Gilmer and jungler Dennis "Svenskeren" Johnsen. Unlike the TSM series where the duo was able to come in and steal a series victory for Cloud 9, Team Liquid appeared unphased by the swap and would once again roll to a 2-0 series lead. In a final desperate move to avoid being swept, Cloud 9 would separate the "swole bros" and bring back all NA LCS mid-laner Nicolaj "Jensen" Jensen for the third match of the series. For Cloud 9, the magic would finally falter in the Finals as Team Liquid would claim their second consecutive 3-0 Finals sweep. Riding strong performances by jungler Jake "Xmithie" Puchero and mid-laner Eugene "Pobelter" Park, Team Liquid would secure NA's first seed for the World Championship and earn NA LCS MVP Yiliang "Doublelift" Peng his fourth title. Not a bad weekend, considering League of Legends is reaching its demise. Apparently.