With only two weeks left in the North American League Championship Series Summer Split, the stakes have only gotten higher for those teams hoping to secure a playoff bye or fighting to make the playoffs.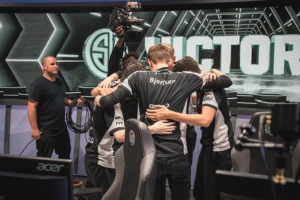 Team SoloMid Storms Back Into Playoff Picture
Heading into week eight, TSM found themselves in an almost must-win position for both of their matches. Trailing Optic Gaming for the final position in playoffs, TSM could no longer afford to lose as only four games remained on a schedule that included two top teams in 100 Thieves and Team Liquid. In their first match against Counter Logic Gaming, TSM traded objectives in the early game until a poor initiation from CLG tilted the game in TSM's favour. As they further capitalised on multiple questionable engagements from CLG, TSM would gradually put the game out of reach and keep their playoff hopes alive. While CLG was a team struggling to find victories, their next match would be against an opponent on a much different trajectory. 100 Thieves entered their match against TSM in sole possession of second place, claiming victory the day before against Echo Fox. After finishing second in the Spring Split, 100 Thieves appeared to once again be on pace to challenge for the NA LCS crown.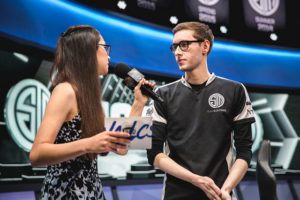 In what could be considered the most entertaining match of the weekend, TSM and 100 Thieves traded blows, with TSM losing two of their inhibitors at one point in the game. Showing resilience and grit that was absent earlier in the split, TSM was able to fight back and steal a victory in a game that lasted over 52 minutes. With the victory, TSM has placed themselves in a tie for the final playoff spot with Optic at 8-8. In what may be TSM's most important match of the year, the two will clash in the final match next Saturday to determine who will claim sole possession of the sixth seed. A loss would devastate TSM's chances at making playoffs. A failure to make playoffs has even farther-reaching implications for TSM, as their 5th-6th place finish in the Spring Split would not have earned enough championship points to compete in the NA LCS Regional Finals, thus eliminating any chance for TSM to claim a spot at the World Championships. As the only North American team to have never missed Worlds, a loss to Optic could mark a passing of the torch in the NA LCS's first year of franchising.
Cloud 9 Substitution Keeps Streak Alive
After week eight of the NA LCS, there is no team hotter than Cloud 9. Multiple roster experiments had left them in last place at 1-5, but Cloud 9 now seems to have finally found the correct combination to push them back into contention. Ending the week on a six-game winning streak, Cloud 9 have pulled themselves up into a tie for third place at 9-7 and are only one game behind 100 Thieves for a first-round bye. While Cloud 9 have played most of their last few weeks with the jungle-mid combination of star Nicolaj "Jensen" Jensen and rookie Robert "Blaber" Huang, they shockingly chose to insert the combination of Greyson "GoldenGlue" Gilmer and Dennis "Svenskeren" Johnsen for their match against first-place Team Liquid.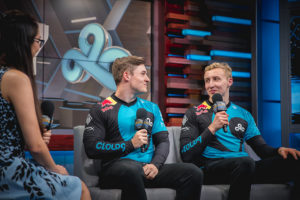 Although the move raised many eyebrows amongst fans and analysts alike, the results were undeniable as Cloud 9 smashed Team Liquid for their second consecutive victory against the squad. The victory would have extra significance for GoldenGlue, as he was able to secure his first victory against his former team. Heading into playoffs, the flexibility in Cloud 9's roster adds another dimension that heightens the difficulty other teams will have trying to prepare for them. With only one week left in the Summer Split's regular season, Cloud 9 have now placed themselves at the forefront of the conversation for favourites to win the Summer Split crown.