The
2018 League of Legends World Championship
has officially concluded and with that, the offseason has begun. Roster changes will be inevitable (with the very team this article focuses on already changing), with teams changing out their weak spots in the hope it will improve for the Spring Split. However, there was one North American lineup that set the blueprint for what could be the future of North American rosters.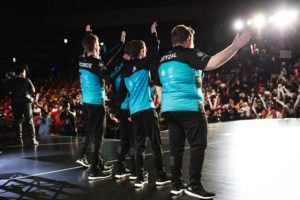 A new era
In comparison to their rivals, Cloud9 was said to have "lost the offseason", with many teams securing top players. C9 fans were enraged that they would be acquiring Dennis "Svenskeren" Johnsen and rookie top laner Eric "Licorice" Ritchie to start on their LCS Roster. Cloud9 invested heavily into scouting grounds by purchasing the first round pick to sign Ziqing "Colin" "Shiro" Zhao and also acquiring Robert "Blaber Huang. This was an encouraging sign for Cloud9 fans, the team was investing in strong North American talent that could rival the main roster. The roster had a mediocre performance in the Spring Split despite starting off 8-1 and tied for first, a miserable 3-6 second round robin saw the side finish in 5th in the regular standings. They would eventually lose in playoffs to Team Liquid.
A shock to the system
Cloud9 made huge waves ahead of the Summer Split. Coach Reapered elected to bench their star players in Nicolaj "Jensen" Jensen and Zachary "Sneaky" Scuderi along with their support at the time Andy "Smoothie" Ta before his eventual move to Echo Fox. This was the beginning of some dark times for the organisation. The fan backlash was at an all-time high and the results on the Rift were only making matters worse. Cloud9 fell to 10th place after week 4 boasting a miserable 2-6 record. In Week 5 Reapered opted into subbing out Svenskeren and replacing him with his Academy counterpart Blaber with Jensen and Sneaky returning full time to the starting roster. Blaber and rookie Support Tristan "Zeyzal" Stidam were a linchpin for the new lineup. Blaber's hyper-aggressive play style along with Zeyzal's decisiveness and excellent communication lead the squad to the Summer Split finals.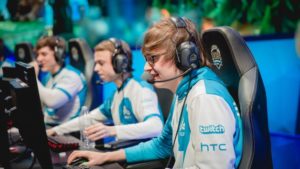 This was an incredible achievement for the organisation and for North America in general as Cloud9 boasted three homegrown players in their starting lineup for the Summer final. The Cloud9 squad would grow from strength to strength by securing a place at the World Championship and eventually reaching the semi-final of the most prestigious tournament in esports. This was the first time a North American team reached the semi-finals of Worlds since season one.
A potential blueprint
Cloud9 were evidence that you do not need to invest heavily in building a superstar roster to reach the pinnacle for their region. North American teams will be expected to take scouting grounds extremely seriously given the rise of North American talent not only on Cloud9, but also through CLG with Wiggily and Echo Fox with Damonte. Reapered also displayed a strong philosophy on how to deal with players. Following the Spring Split, the C9 coach informed Jack Etienne he believes the current Cloud9 roster would not make playoffs in the Summer and drastic changes need to be made. Jack gave Reapered his full backing and Cloud9 reaped the rewards. Jensen returned with a passion we have not seen in a long time and Sneaky regained motivation to be the leader he has been since the departure of Hai. Putting Svenskeren in Academy shaped him into the aggressive player we saw lead C9 to their first ever semi-final. This is a philosophy the North American teams need to look towards. Star players should be aware of the security (or lack thereof) of their starting spot with a younger and hungrier player waiting to take their place. Coaches should be given the freedom to make these decisions and have the full backing of their owners. Cloud9 has set the blueprint that more teams should follow. It will be interesting to see how other teams respond.