What was once the European
League of Legends
Championship Series will be evolving in 2019, becoming the League of Legends European Championship, or LEC for short. In an announcement shared today, Riot Games unveiled the new league as well as the ten long-term partners that will be fielding teams for the 2019 season. That said, they have said that the league layout would be largely the same, but with some potential minor refinements incoming.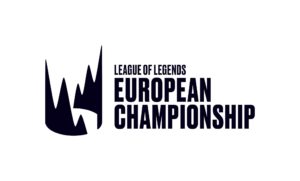 The teams that will be competing in the 2019 LEC are as follows:
Fnatic
Schalke 04
G2 Esports
Misfits Gaming
Origen
exceL Esports
Rogue
SK Gaming
Splyce
Team Vitality
The top six competitors from the 2018 EU LCS are to be joined by new entrants Origen, SK Gaming, exceL and Rogue, each of whom have created legacies in their own way across the esports industry. Origen is owned by RFRSH, also the parent company of Counter-Strike aficionados Astralis, who have dominated most of the 2018 CSGO calendar. Earlier reports suggested Astralis would be a partner of the LEC but this seems to be the real name behind RFRSH's application. SK Gaming are founding fathers of esports, with their history dating back over 20 years to 1997. They have created a legacy across multiple titles and will be aiming to continue that with the LEC. Rogue has backing from Steve Aoki and Imagine Dragons, which is exciting enough. Rogue has proved a commitment to a strong, lasting competitive presence through unmatched player and professional development. exceL are particularly special as arguably the least well-known on this list. They are a UK-based organisation that have always prided themselves on their UK roots and were ESL UK League of Legends Premiership champions in 2017. The brand is one of the most recognisable in the UK esports scene and will be looking to finally become a household name with their entrance into the LEC. The LEC will premiere on 18 January 2019 in Riot Games' European base in Berlin.