In the history of League of Legends, no organisation has found more success than Korea's SK Telecom. Winners of three straight World Championships from 2013 to 2016, SKT ruled the world of League of Legends, creating a legacy that will be hard for any other organisation to ever live up to.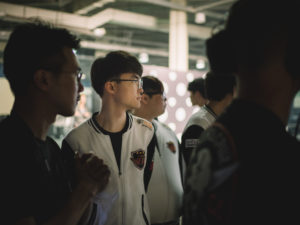 This unprecedented run of success would also prove to be a double-edged sword for SKT itself, as it set an impossible standard for SKT to live up to in both domestically in the extremely competitive League of Legends Champions Korea (LCK), and on the international stage. Losing their first best of five at Worlds ever in the 2017 Finals to Samsung Galaxy, the first cracks in SKT's run of dominance had begun to show. The 2018 season would also prove disappointing for the SKT organisation as they would fail to make the World Championships for the first time in four years. After fumbling through both splits in the LCK, it was clear dramatic changes would be needed within the organisation if they were to hope to return to the World stage in 2019. Subsequently, multiple members were released or signed with other teams in the off-season, and only star mid-laner Lee "Faker" Sang-hyeok remained.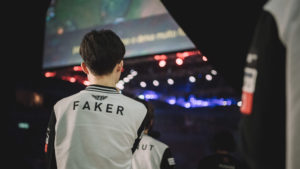 Joining him on their newly formed roster would be a mix of young talent and veteran stars from other organizations around the League of Legends Champions Korea (LCK). SKT would sign top laner Kim "Khan" Dong-ha, support Cho "Mata" Se-hyeong, jungler Kim "Clid" Tae-min, and bot laner Park "Teddy" Jin-seong to join Faker in the starting line-up, setting the stage for a resurgent season from the three-time World Champions. A good test for the newly formed roster would be the Korea e-Sports Association (KeSPA) Cup. An annual tournament held before competitive season begins, the KeSPA Cup is an opportunity to have a first look at many of the new LCK rosters and an early indicator of both their strength and potential. After cruising to two early 2-0 victories, SKT's first real test of the tournament would come in the quarter-finals against DAMWON Gaming. Despite claiming the first game of the series and pushing DAMWON to the brink of elimination, SKT would stumble in the second game and let the pivotal game three slip away with a huge mid-game mistake. The defining moment in their series against DAMWON came in the deciding third game of the series, where after gaining an early advantage SKT would jockey around the Baron pit looking to either capture the objective or take an advantageous fight. Instead, a muffed engage would lead to two kills for DAMWON and the Baron as well. Snowballing their momentum from the play, DAMWON would be able to rally and claim the series 2-1.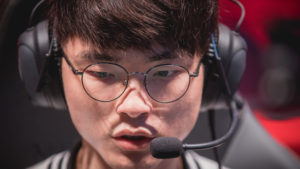 In the series, it was clear that there were still issues that needed to be worked out within SKT's new roster. Inconsistent play from multiple members of the team including Khan and Mata, as well as uncharacteristic mistakes from Faker (failing to burn cleanse or flash in the crucial Baron fight), are areas that can be improved upon as the season progresses and provide hope for a better future for the organization. When the 2019 season begins a few weeks from now, there may be no team the World watches more closely that SKT. Home of League of Legends' biggest star in Faker, SKT now finds themselves in an unfamiliar role as the former champions try to fight their way back into international relevance. After a disappointing early exit at the KeSPA Cup, it seems unlikely for the organisation to recapture its former glory. Yet, with a roster lined with star players and untapped potential, do not be surprised to see SKT near the top once again.