The 2019
League of Legends
preseason has been an exciting period filled with multiple surprises, big-name acquisitions, and developing talent finally getting their chance on a starting roster. Out of the ten permanent partners in the North American League Championship Series, only two have not made at least two changes to their starting roster. These signings may significantly alter previous team strategies, or dramatically improve the potential of the team on the international stage. With all of the roster swaps and signings that have already occurred over the past few months, we highlight the three signings who may end up having the biggest impact in the 2019 season and beyond.
3. Heo "Huni" Seung-hoon to Clutch Gaming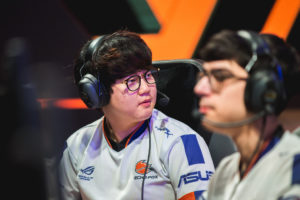 Absorbing the majority of the former Team EnVyUs roster, Clutch Gaming muddled through most of 2018 as a middle-tier team in the NA LCS. Failing to unlock the star potential jungler Nam "LirA" Tae-yoo, Clutch Gaming instead decided to pour resources into mid-laner Fabian "Febiven" Diepstraten, a strategy that brought them mixed success. With Febiven departing for the EU LCS, the door was opened for a new Carry to step into the spotlight on Clutch Gaming. One of the most versatile players in the NA LCS, Huni has proven over the years he is not afraid to employ a variety of champions and strategies on stage. On his fifth team in five years, Huni was a front-runner for MVP early on in the Summer Split but faded as the weeks went by and a more rigid meta developed. On Clutch Gaming, Huni will have the opportunity to reclaim the glory he had found early in his career as a member of Fnatic and Immortals. With a roster that features veteran Korean imports in LirA and Chae "Piglet" Gwang-jin, it would not be surprising to see Clutch employ a strategy based around overpowering their opponents in the top lane through the strength of a Huni and LirA combination.
2. Bae "Bang" Jun-sik to 100 Thieves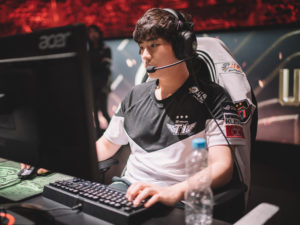 Many of 100 Thieves issues can be attributed to poor and inconsistent play in the bot lane, as former starter Cody "Cody Sun" Sun failed to live up to the potential he had flashed early in his career. These troubles became even clearer when Cody Sun was replaced deep in the NA LCS Summer Split Playoffs by the largely unproven (and ineffective) Richard "Rikara" Samuel Oh. With Bang, 100 Thieves have acquired a world-class talent to pair with Spring Split MVP Zaqueri "Aphromoo" Black as the anchor to their new lineup. A player who won multiple World Championships as a member of SK Telecom, Bang immediately enters the conversation as the most mechanically gifted AD Carry in the NA LCS. While 100 Thieves' bot lane failed to excite in 2018, if Bang and Aphromoo are able to quickly synergize it could provide that extra element needed to challenge Team Liquid for the NA LCS crown.
1. Nicolaj "Jensen" Jensen to Team Liquid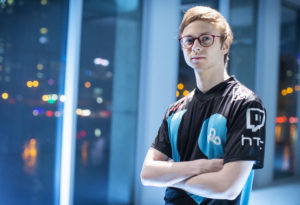 Team Liquid was clearly the best team in the NA LCS in 2018. With back to back sweeps in the Spring and Summer Playoff Finals, Team Liquid appeared poised to provide a breakthrough on the international stage that fans in NA had so desperately longed for. Instead, many of the same issues that plagued Team Liquid at the Mid-Season Invitational resurfaced on the World stage. Mid-laner Eugene "Pobelter" Park appeared to be consistently outclassed and failed to provide the same impact internationally that he had found domestically. A perennial all-star in the NA LCS, Jensen proved the opposite of Pobelter at the World Championships as he helped lead Cloud 9 with his strong and consistent play to a Semi-Finals berth. With a vast pool of champions and strategies to choose from, Jensen provides an immediate upgrade to the Team Liquid roster. And while Team Liquid's other signing in former World Champion Jo "CoreJJ" Yong-in should also improve their stage performance, Jensen's ability to open up a variety of strategies and compositions for Team Liquid may help push them over the edge towards international success.