Nephalem across the globe rejoice, as the long-awaited, highly-anticipated Diablo 3 Season 26 Public Test Realm (PTR) finally became available in the early hours of the morning on 10th March 2022. While we will have to wait until mid-April for the full releases, gamers can now join the Diablo 3 Season 26 PTR and test out the content and changes for the 2.7.3 update.
In this guide, we share all the steps you can take to join the Diablo 3 Season 26 PTR, as well as a quick overview of the content you will experience.
How to join Diablo 3 Season 26 PTR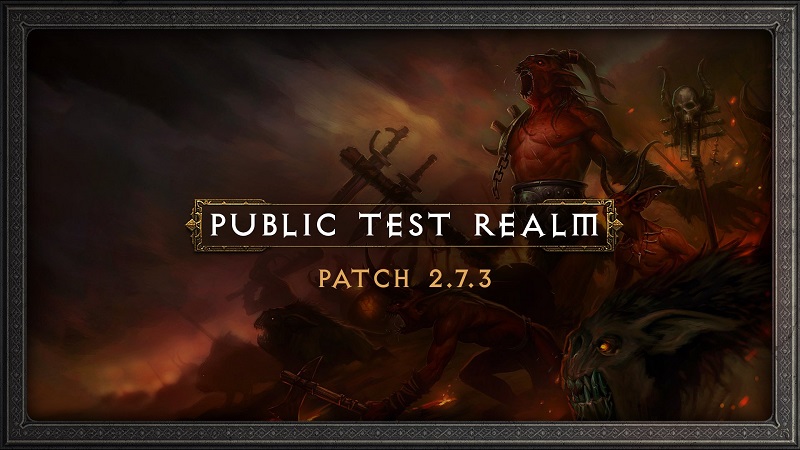 You won't have to go through the High Heavens or the Burning Hells to join the Diablo 3 Season 26 PTR. Instead, the process is quite simple.
There is a caveat, however, as only PC gamers via Battle.net will be able to test out the patch 2.7.3 content.
Follow the four steps below as outlined by the developer to join the Diablo 3 Season 26 PTR with ease:
Step 1: Restart the Battle.net desktop app.
Step 2: Navigate to the Diablo III tab on the left-hand menu.
Step 3: On the Diablo III screen, there is a drop-down menu right above the "Play" button (note that this may say "Install" if you do not have Diablo III currently installed). Select "PTR: Diablo III" from this drop-down menu before proceeding.
Step 4: Click Install to begin the installation process.
Players will, of course, need a Diablo 3 game license linked to your Battle.net account. This account should not be banned or suspended. You also need the Battle.net desktop app. The Diablo 3 PTR account will automatically be created for you if you've never participated in a PTR.
The Diablo 3 Season 26 PTR is available in all regions and features all standard, supported languages.
Diablo 3 patch 2.7.3 content 

With a new ladder season and much more, every new season of Diablo 3 brings some exciting changes and content. Season 26 is no different, as there are Greater Rift updates, item changes, gameplay adjustments and much, much more.
This is also the first Seasonal Theme in Diablo 3 that introduces a new activity. It is an endgame activity called Echoing Nightmare.
Blizzard explains: "Season 26 introduces the Echoing Nightmare, an optional and rewarding end-game challenge where players fight within the memories of Nephalem who fell in a Greater Rift. Today's Nephalem must stand their ground until they are inevitably Overwhelmed or defeated.
"Players must collect a Petrified Scream from defeated Greater Rift Guardians to gain entry to the Echoing Nightmare. Transmuting a Petrified Scream in Kanai's Cube summons a portal that players can enter to face the horrors of the Nephalem's past."

You can read the full Diablo 3 Season 26 patch 2.7.3 content and changes preview right here. We will also endeavour to bring our readers guides on all the new content as we move closer to the release of the new season.
Good luck Nephalem, and enjoy the Diablo 3 Season 26 content available for testing via the PTR. 
Keep in mind that as with all PTRs, content and changes might not be final. Even so, it's a great way to test things out before patch 2.7.3 officially releases.
Diablo 3 Season 26 should see its live release happen roughly in mid-April 2022. 
Featured image courtesy of Blizzard Entertainment.