While developer Blizzard has made Diablo 2 Resurrected more accessible to everyone, accessibility does not mean easier. If you didn't play the original title and its expansion, Lord of Destruction, and have only played Diablo III, then you might be in for a rude awakening. Unlike in Diablo III, it isn't straightforward or easy to reset skills and stats in Diablo 2 Resurrected. In fact, you only have a few chances to remedy any mistakes in your character build before an arduous grind begins.
In this guide, we tell prospective heroes of Sanctuary about both the easy and the hard way to reset skills in Diablo 2 Resurrected, and what you will need to do to get the rare Token of Absolution.
Diablo 2 Resurrected: Reset skills and stats
Building a character in Diablo 2 Resurrected can be a daunting experience. As you level up, choices need to be made. Players need to pick the stats they want to increase, and the skills they want to specialize in.
It's not easy picking the correct stats and skills for your build, and after a while, you might, for example, want to go into a different weapon specialization via skills with your Barbarian.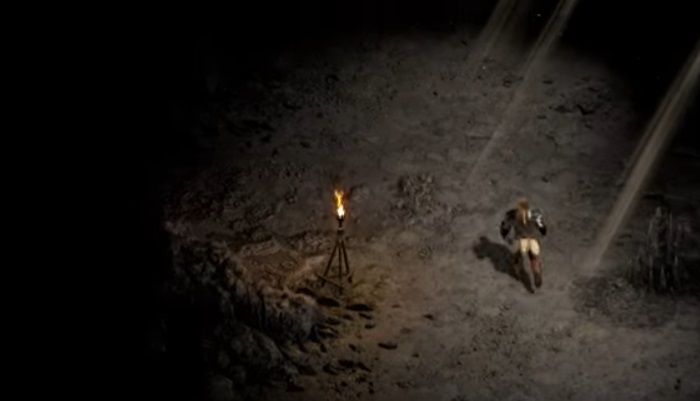 To get a free reset of skills and stats in Diablo 2 Resurrected, players will need to complete the first quest in the game, by clearing out the Den of Evil.
After you've turned in the quest over at Akara in the Rogue Encampment, she will grant you the option to reset your skills and stats once.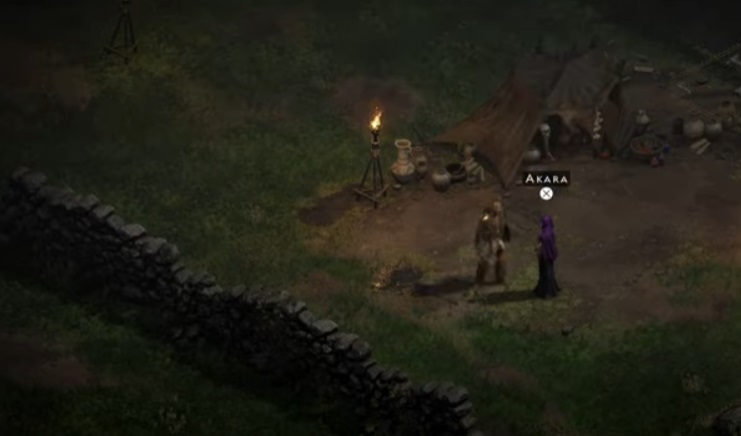 There is a caveat, however, as you can only reset your skills and stats once per difficulty (Normal, Nightmare and Hell) so choose the time to use the free respect option wisely.
How to get a Tome of Absolution in Diablo 2 Resurrected
There's an item in Diablo 2 Resurrected that allows you to reset your skills as well as stats. Technically, you can farm as many of these items, called Tome of Absolution, as you wish. 
So why didn't we just start with it? Well, because getting your hands on a Tome of Absolution requires quite the grind.
To get a Tome of Absolution, you will need to first be in Hell difficulty. This means finishing Normal and Nightmare.
Then, you will need to farm specific items from all five Act bosses. These are also random drops, which means you might be grinding on one boss for dozens of runs before picking one up.
Twisted Essence of Suffering - Kill Andariel (Act I) and Duriel (Act II) for a chance at this item.
Charged Essence of Hatred - Kill Mephisto (Act III) for a drop chance.
Burning Essence of Terror - You guessed it, kill Diablo in Act IV!
Festering Essence of Destruction - Kill Ball in Act V for a chance at this item.
After you've found all four essences, put them in your Horadric Cube and click "transmute" to get one Tome of Absolution. Then, simply use the item to reset your skills and stats.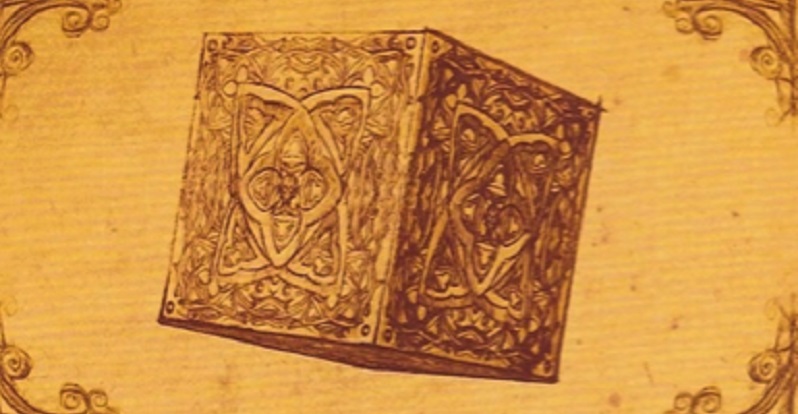 So there you have it, a complete guide to reset your skills and stats in Diablo 2 Resurrected. It's not easy to get a Token of Absolution but at least prospective heroes of Sanctuary do have the option to grind it out.
Don't forget to check out our dedicated Diablo section for guides, news, leaks and much more so that fans of the iconic ARPG franchise stay up to date with the latest information. 
---
Check out our video below, discussing Diablo Immortal's story and how the game fits into the franchise's timeline.
For more news on the game and the iconic ARPG franchise, check out our sections dedicated to Diablo 3, Diablo Immortal, and Diablo 4. Get the latest guides & tutorials for your favorite Diablo title below.
Diablo Immortal Guides - Character Server Transfer | Next Hungering Moon | Hell Difficulty Levels | Combat Rating (CR) | Recruit A Friend | Redeem Codes | Next Season | Fractured Plane Event | Vote Kick Feature | Next Helliquary Boss | XP Bug Fix | Class Change | Max Level Cost | Lost Pages | Legacy of the Horadrim | Player vs. Player (PVP) | Set Items | Resonance | Potency | Level Progression | Trading | Crusader Build | Barbarian Build | Monk Build | Necromancer Build | Marketplace | Zone Events 
Diablo 2 Resurrected Guides - Ladder Reset | Magic Find Bonus Event | Holy Grail Challenge | Underground Passage Location | Character Deleted Fix | Black Screen Freezes Fix | Unable To Start Fix | Best Assassin Build | Best Barbarian Build | Best Amazon Build | Secret Cow Level | Runewords | Attacks Missing | Horadric Cube | Cairn Stones | Reset Skills & Stats | 
Diablo 3 Guides - Zoltun Kulle Adventure Mode | Puzzle Ring | Ramaladni's Gift | Death's Breath | Next Season | Kanai's Cube | Sanctified Powers | 
Diablo 4 Guides - Cross-Play & Cross-Progression | Dungeons | Game Pass | Endgame Beta | Book of Lorath