When the permanent partners were announced before the 2018 season in the North American League Championship, a titan of esports entered League of Legends for the first time. OpTic Gaming, one of the most well-known organisations across esports would be named one of the ten organisations granted a franchise in the NA LCS. While fans of the organisation were excited to see OpTic finally enter the most watched title in esports, the roster announcement that would soon follow left fans less than impressed.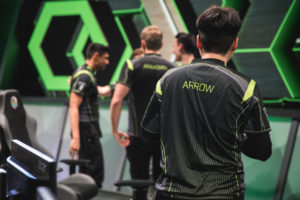 With a roster formed around European all-star mid-laner Tristan "PowerOfEvil" Schrage, the roster struggled to find its footing in their inaugural season. Despite multiple alterations to their starting roster, OpTic would finish ninth (out of ten) in the Spring Split and seventh in the Summer Split. Heading into the 2019 season, it was clear dramatic changes would be needed to live up to the organisation and their fans expectations. In a season where OpTic is searching for redemption, they found the perfect player to fill that role. Lee "Crown" Min-ho is a former World Champion, and one of the most recognisable faces in League of Legends. The heart and soul of the Samsung Galaxy team that finally ended SK Telecom's championship run through a methodical and macro-intense playstyle, Crown was considered one of the few players in the world who could stand toe-to-toe with SKT's Lee "Faker" Sang-hyeok. In addition to his success internationally, his dominance in the League of Legends Champions Korea did not go unnoticed, as he was awarded the 2017 Spring Split MVP.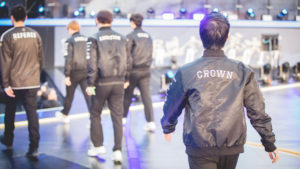 While 2017 was a magical year for Crown, 2018 would prove to be vastly different. After starting for the team in their 2017 World Championship run, Crown would lose his starting position to Song "Fly" Yong-jun, only regaining his role as a starter late in the year. As the organisation rebranded to KSV Esports and then Gen.G Esports, they would have to run the gauntlet after a subpar Summer Split to earn Korea's third and final seed at the World Championships. Despite entering their group as a favourite to advance, Gen.G's World Championship would quickly turn into a nightmare for the players and the organisation as they would finish last in their group with a 1-5 record. Saddled with one of the worst international performances in the history of Korean League of Legends, it was clear that Crown would be searching for redemption in 2019. Following in the footsteps of many Korean stars to make the transition to North America, Crown's arrival on OpTic Gaming is in many ways a step back for the former star mid laner. With his dominant 2017 season now just a faint memory, Crown can only hope to be reborn on a roster that includes multiple other players looking for their own redemption in 2019. A player who also was a 2017 Spring Split MVP in the NA LCS, OpTic's AD Carry Noh "Arrow" Dong-hyeon must step up in 2019 after a season in which he and his lane partner Terry "BIG" Chuong finished with the lowest CS per minute of any of the bot lane duos. A player who the organisation has just reinvested in by extending his contract, OpTic is hoping the addition of Crown and either jungler Joshua "Dardoch" Hartnett or William "Meteos" Hartman can revitalise Arrow and a roster who has much to prove entering the Spring Split.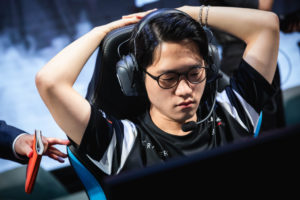 For Crown and OpTic Gaming, 2019 is a chance to exorcise the demons of a horrific 2018 season. Already pegged as a bottom tier team entering the Spring Split, just making the Spring Playoffs could be considered a huge victory for an organisation who is still searching for any taste of success in League of Legends. While Crown may no longer be the focal point for success, if he is able to provide a steadying force in the mid lane as he has in years past, OpTic may be an organisation to look out for.